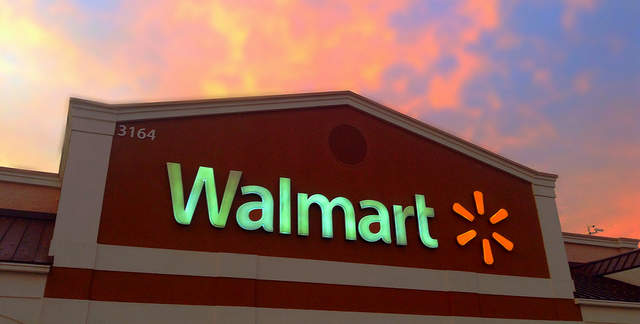 Walmart technology incubator, Store No 8, has announced the acquisition of virtual reality (VR) start-up Spatialand to build virtual reality products for the retailer's stores and websites.
Spatialand is a software platform that creates VR experiences. It was one of a number of companies and technologies Store No 8 worked with last year on a project to explore the 'transformational effects of virtual reality in commerce'.
Store No 8 website said in the announcement that "The team will develop and explore new products and uses of VR through immersive retail environments that can be incorporated by all facets of Walmart, online and offline."
The team it set to continue the work it began last year, when it created an experience which transported users to a campsite in Yosemite National Park. Virtual outdoor products such as tents were available to use in a realistic setting, enabling customers to enter the space and judge tent size and ease of set-up to ensure it was the best product for their needs.
The news comes as retailers seek technology advancements to improve in-store and online customer experience.
Spatialand's founder, Kimberly Cooper who will be joining the Store No 8, wrote on her blog "It's no secret that over the past few years VR has become increasingly influential across countless industries. Most recently, VR has emerged as the game-changer in the retail sphere, modifying and improving the consumer experience as it enhances what brands already offer."
VR can be used for product design, allowing developers and designers to use motion tracking controllers to choose from an array of different brushes and tools to craft their art.
"The future of retail is transforming every day due to the exponential incorporation of virtual reality technology," Cooper wrote.
She added: "Retail is only one of the first sectors to undergo this shift; soon, not only will product design be heavily influenced by immersive tech, but consumers will also begin to directly reap the rewards as well."
Other Store No 8 projects include an initiative to run an Amazon Go-style cashier-less store being run by Jet.com co-founder Mike Hanrahan, and a personal shopping service run by Rent the Runway founder Jenny Fleiss.
At the beginning of the year, Amazon launched its checkout-free grocery store Amazon Go, which relies on cameras and sensors to track what shoppers put in their baskets and charges them accordingly when they leave the store.