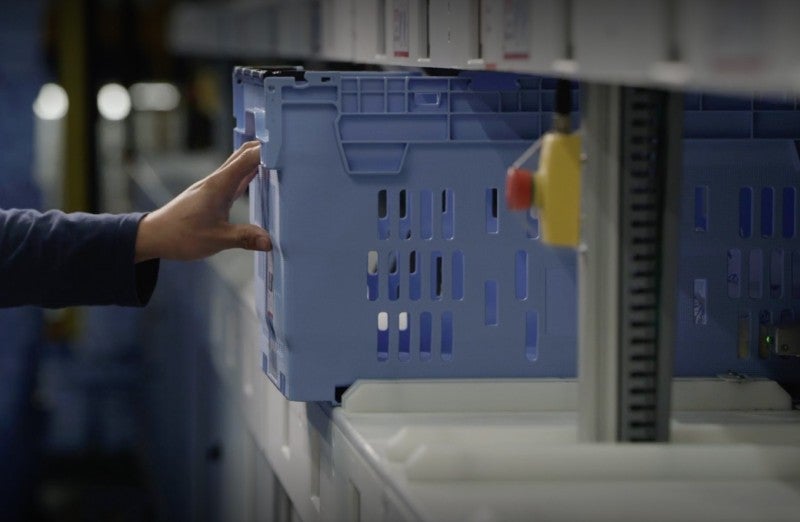 US-based retail giant Walmart has entered an agreement to acquire robotic e-grocery fulfilment automation company Alert Innovation.
Alert Innovation develops material-handling technology for automating order fulfilment in retail supply chains.
By acquiring Alert's technology and capabilities, Walmart aims to expedite the deployment of market fulfilment centres (MFCs) and improve its shopping experience.
The acquisition is in line with the retailer's wider goal to introduce advanced fulfilment centres and 'transform' its supply chain.
Once the deal has completed, Alert Innovation will be based in the Boston area and continue to operate under its namesake brand.
Walmart said that it will retain Alert Innovation's team and expand its capabilities.
The financial terms of the transaction have not been disclosed.
Walmart US innovation and automation senior vice-president David Guggina said: "We are committed to exceeding customer expectations and serving them in new ways, whether it's in a store, curbside, or at their home.
"Bringing the best of Alert's technology and capabilities in-house will enable us to reach more customers quicker by deploying MFCs with greater speed, providing both an unmatched shopping experience and a competitive advantage in omnichannel fulfilment."
The two companies have been working together since 2016, when Walmart selected Alert to customise technology for its MFCs.
In 2019, they began testing Alert's bot technology, Alphabot System, at Walmart's first MFC in Salem, New Hampshire.
Walmart said the acquisition will allow it to leverage its network of 4,700 stores for storage and fulfilment purposes.
Alert Innovation founder and executive chairman John Lert said: "I am proud that Alert Innovation is one of the most innovative and capable automation companies in operation today.
"Our mission to improve people's lives through innovation will now be dedicated to Walmart customers and associates, which is an inspiring undertaking."
Last month, Walmart introduced Be Your Own Model, a virtual try-on tool designed to provide an in-store fitting room experience for online shoppers.