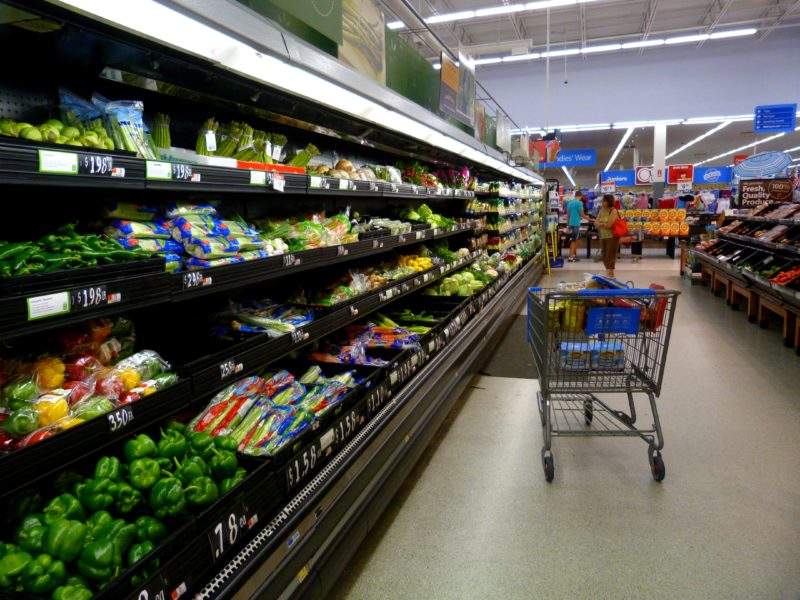 Walmart has filed a patent application for a system that would allow customers to view individual fresh items remotely before purchasing them.
The patent was filed last year and was recently published, as reported by data and analytics firm CB Insight.
The 'Fresh Online Experience', or FOE, would allow customers to order produce, meat and bakery which they would have opportunity to approve as the shop workers pick up their product via image scans to ensure product satisfaction.
Customers would have a limited number of attempts to find an item they approve of after which they either have to choose from one of the images sent to them or remove the item from their order. This would prevent customers from making the store employee scan over countless of images before approval.
Once an item is approved by the customer, an 'edible watermark' could be applied to the item before it was packaged for pickup or delivery to verify that it was the item the shopper had selected.
"The Fresh Online Experience may facilitate customers' ability to visually verify the exact fresh item they will be receiving" the patent application states.
The system could also be automated to reduce the involvement of store personnel, according to the filing.
A study from Nielsen predicted that in ten years 60% of US households will buy food online and retailers need to adjust to satisfy consumer needs.
Nielsen report states that "When it comes to fresh groceries, images simply can't replace the physical look, feel and smell of these products."
"The category has significant barriers to overcome to achieve widespread e-commerce adoption: less than one-tenth of respondents in Europe (9%), North America (9%), Africa/Middle East (7%) and Latin America (7%) say they've purchased fresh groceries online" – said the report.
It is clear that not being able to hand-pick fresh groceries is a clear barrier to online adoption.
The invention seeks to overcome this barrier by giving consumers more control over the fresh items they select, which is crucial to customers who would normally shop in store and prefer to see the items before purchasing.
While many retailers offer online grocery delivery services, consumers are still reluctant to buy fresh food and produce. The new technology would put Walmart ahead of its competitors including Amazon who recently acquired wholefoods.
The patent application is one of several that Walmart has filed related to e-commerce. Last year, the company filed an application for a patent on a blimp-style drone for delivery, and another for a mini-store build into consumers' homes that could be stocked from outside by Walmart delivery workers and accessed by shoppers inside the home.