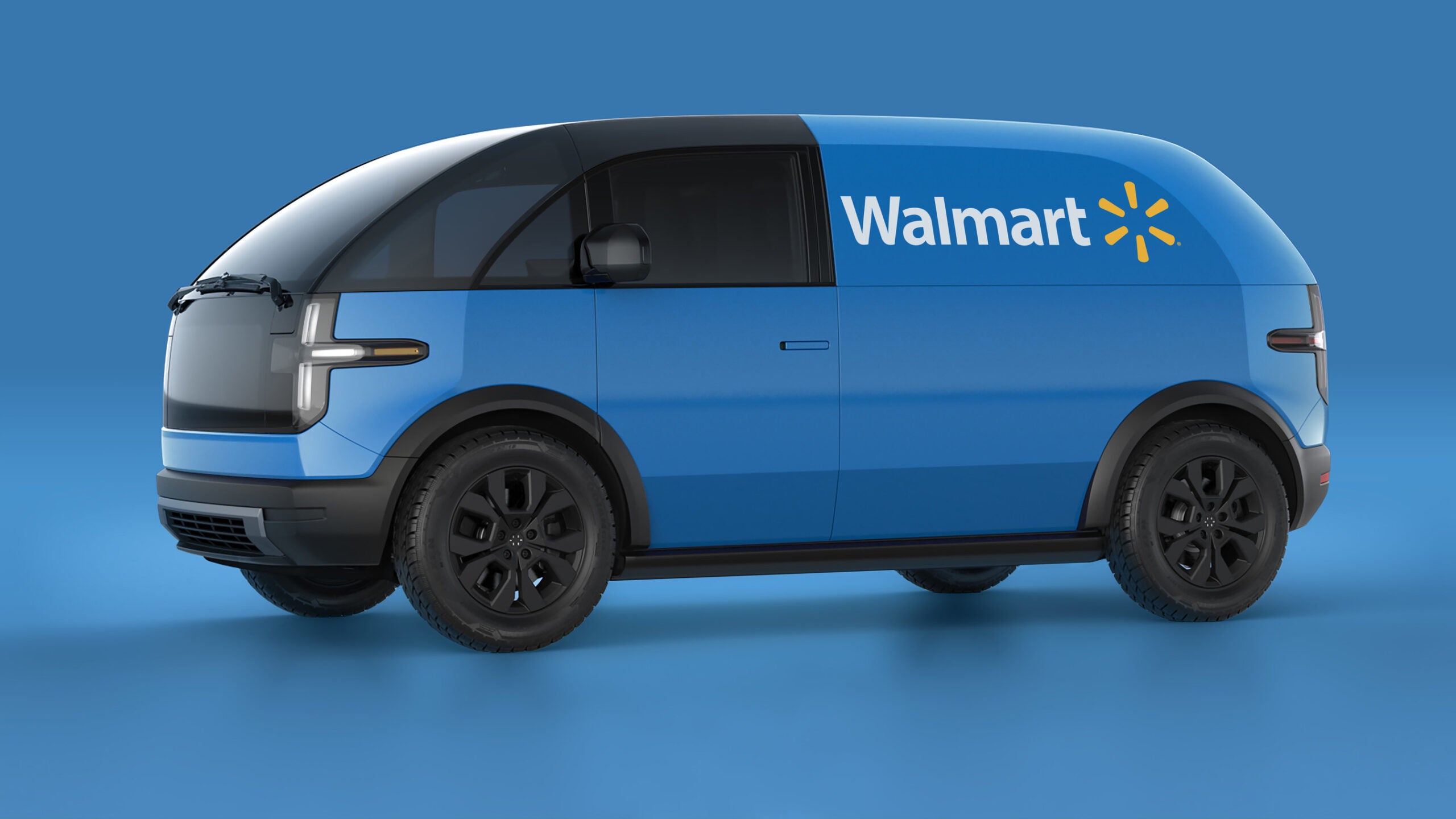 Retail giant Walmart has signed a major electric delivery vehicle deal with US-based automotive start-up Canoo to expand its last-mile delivery fleet.
The companies have reached a definitive agreement, under which Walmart will buy 4,500 Lifestyle Delivery Vehicles (LDVs) from Canoo, with the option for up to 10,000 units of LDVs.
The US-made, fully electric LDV features proprietary multi-purpose platform architecture, which combines motors, battery modules and other critical driving components.
The electric vehicle is designed to deliver small packages and can be adapted according to customer requirements.
It features an optimised cabin and customised cargo space, as well as steer-by-wire technology designed to reduce moving parts and cabin intrusion.
Designed for last-mile deliveries, Canoo's LDV enables stop-and-go deliveries and rapid vehicle-to-door drop-offs at fast intervals.
Walmart and Canoo plan to launch advanced deliveries in Texas' Dallas-Fort Worth metroplex in the coming weeks. This will enable the partners to refine and finalise vehicle configurations.
Scheduled to begin deliveries next year, the vehicle will expedite Walmart's efforts to become zero-emissions by 2040.
Walmart associates will drive the vehicles to deliver a range of products, from groceries to general merchandise.
The retailer also plans to use the vehicle for Walmart GoLocal, its delivery-as-a-service business.
Walmart US innovation and automation senior vice-president David Guggina said: "We're thrilled to continue diversifying our last mile delivery fleet with Canoo's unique and sustainably focused all-electric technology which will provide our associates with safe, ergonomic delivery vehicles.
"By continuing to expand our last mile delivery fleet in a sustainable way, we're able to provide customers and Walmart+ members with even more access to same-day deliveries while keeping costs low."
To fulfil online orders, Walmart uses dedicated fulfilment centres and operate 3,800 stores, which are located within ten miles of 90% of the US population.