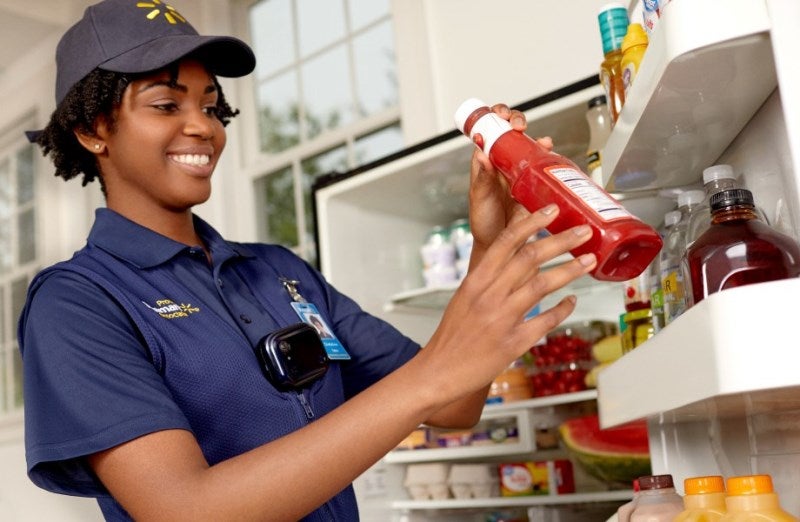 Walmart has made its InHome Delivery service available to more than one million customers across three US cities.
As part of the expansion, the service is now accessible to customers in Pittsburgh, Pennsylvania; Kansas City, Missouri; and Vero Beach, Florida.
The retail major introduced the service earlier this year in order to deliver groceries and everyday essentials directly to customers' kitchen or garage fridges.
Walmart Membership and InHome SVP Bart Stein said: "We're obsessed with simplifying grocery shopping and finding ways to make our customers' lives easier.
"That's why InHome goes the extra step so that our customers can live their lives without worrying about making it to the store or being home to accept a delivery."
Customers can place a grocery order and then select the InHome Delivery service and a delivery day before checkout. They should also select either the kitchen or garage fridge as a delivery location.
Walmart associates will access the customer's home using smart entry technology and a wearable camera while delivering the products.
This allows customers to control access into their homes while monitoring the deliveries remotely.
Stein added: "It is a natural complement to our existing suite of grocery options, from shopping in-store to grocery pick-up and delivery, including our recently expanded delivery unlimited membership.
"We're looking forward to building on our already exceptional service in these markets through InHome Delivery and bringing this offering to even more customers in the months to come."
The company is offering the corresponding smart device for $49.95, and unlimited delivery service for an introductory price of $19.95 per month.