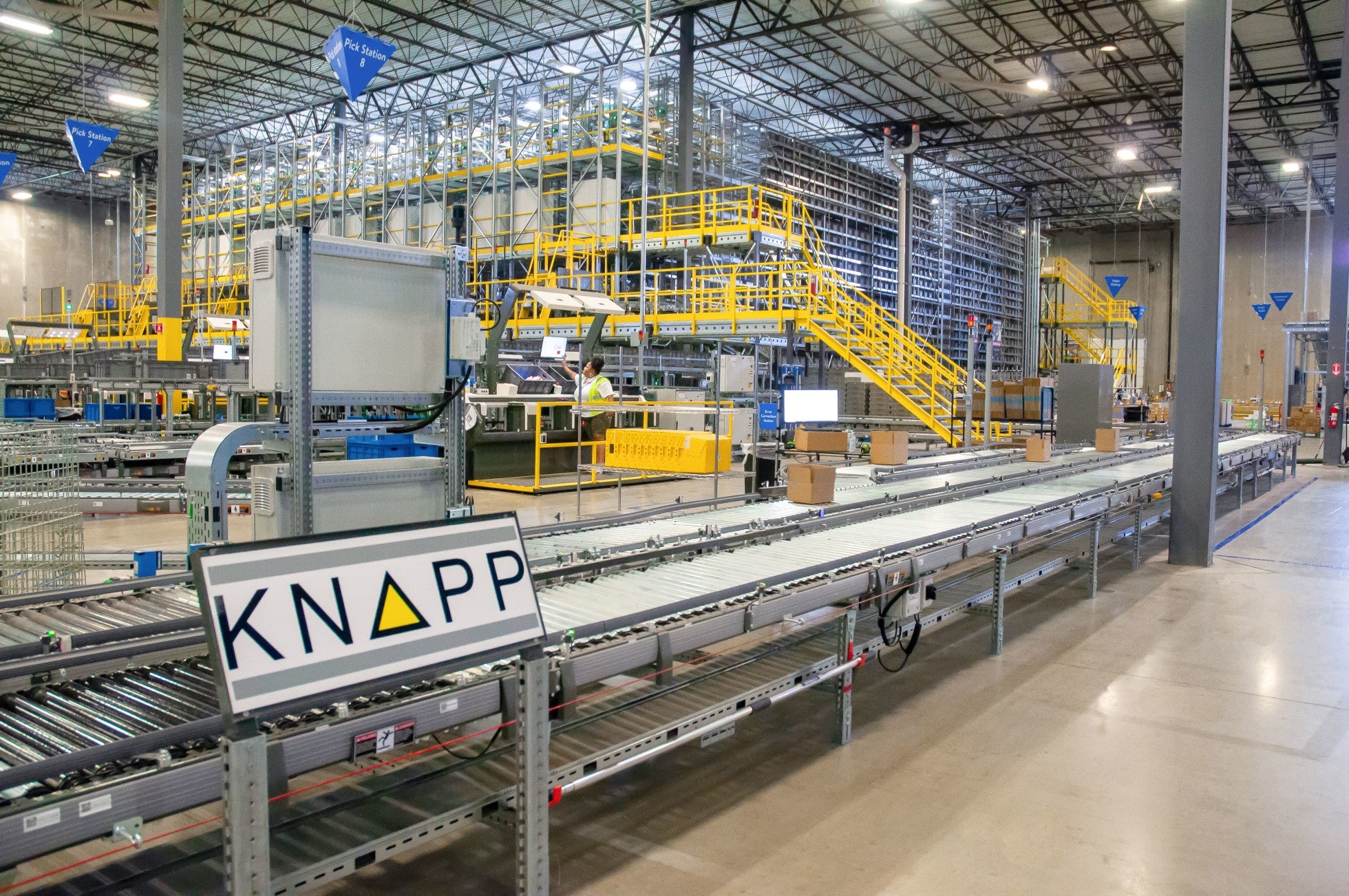 US-based retail giant Walmart has revealed plans to open high-tech fulfilment centres (FCs) over the next three years.
The FCs will be located in Indiana, Texas, Pennsylvania and Illinois and combine human workforces with robotics and machine learning to expedite order fulfilment.
Walmart has partnered with technology company Knapp to create an automated, high-density storage system that reduces a manual, 12-step process to five automated steps.
The retailer said that these centres could provide next-day or two-day shipping for millions of items to 75% of the US population.
Once operational, the new facilities will collectively employ more than 4,000 associates and introduce new tech-focused jobs such as control technicians, quality audit analysts and flow managers.
Walmart US Automation and Innovation senior vice-president David Guggina said: "Our new next-generation fulfilment centre is a first-of-its-kind for Walmart that will transform the way we ship online orders to customers.
"Through our automated storage system and patent-pending five-step process, we'll not only provide increased comfort for associates but also double the storage capacity and double the number of customer orders we're able to fulfil in a day."
Walmart will open the first of its four FCs at 3501 Brandon Road in Joliet, Illinois.
Covering 1.1 million square feet, the facility will provide customers and Walmart+ members in Illinois, Indiana and Wisconsin with access to next-day or two-day shipping of more items 'than ever before'.
It is scheduled to open over the coming months and will create more than 1,000 jobs in the Joliet region.
Early next year, Walmart will open a facility in McCordsville, Indiana. It will cover 2.2 million square feet and create more than 1,000 jobs for Hancock County.
The retailer will also open an advanced facility covering 1.5 million square feet in Greencastle, Pennsylvania, in 2024. This facility will generate more than 1,000 jobs for the south-central Pennsylvania region.