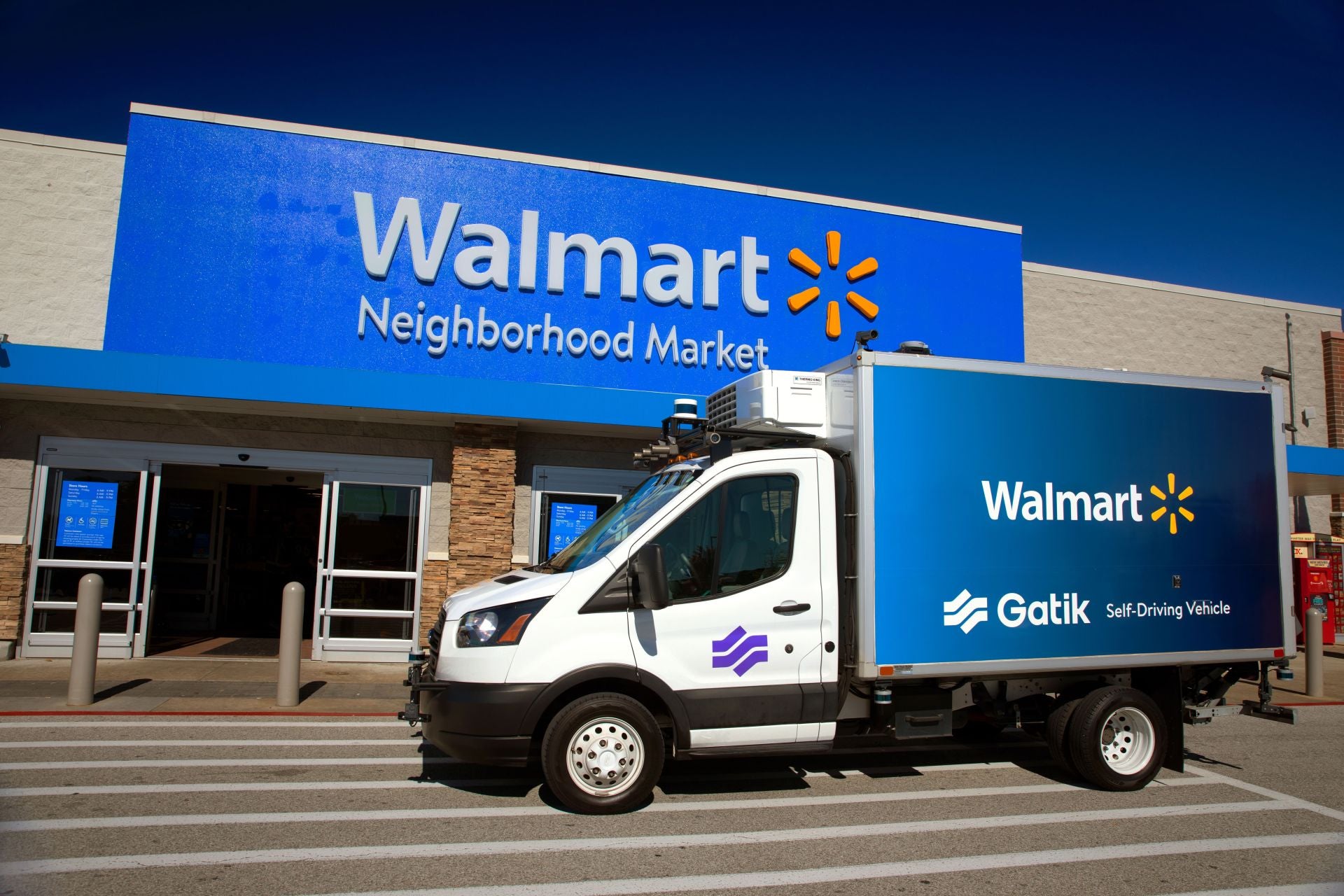 US-based retailer Walmart and driverless vehicle start-up Gatik are operating fully autonomous trucks for Walmart's 'complex' urban route in Bentonville, Arkansas.
The multi-temperature autonomous box trucks run between a Walmart dark store and a Neighborhood Market.
With the driverless operations, Gatik has become the first autonomous truck company to operate vehicles without a safety driver on a commercial delivery route.
The programme started last December after Gatik received approval from the Arkansas State Highway Commission to operate trucks without safety drivers.
The company started operating fully driverless trucks in August.
Walmart US last-mile senior vice-president Tom Ward said: "Through our work with Gatik, we've identified that autonomous box trucks offer an efficient, safe and sustainable solution for transporting goods on repeatable routes between our stores.
"We're thrilled to be working with Gatik to achieve this industry-first, driverless milestone in our home state of Arkansas and look forward to continuing to use this technology to serve Walmart customers with speed."
Gatik has maintained a 100% safety record since piloting commercial operations in 2019 ​​across multiple locations, including Arkansas, Texas, Louisiana and Ontario.
The company uses its patented commercial-grade autonomous technology designed for business-to-business (B2B) short-haul logistics.
Gatik CEO and co-founder Gautam Narang said: "Our deployment in Bentonville is not a one-time demonstration.
"These are frequent, revenue-generating, daily runs that our trucks are completing safely in a range of conditions on public roads, demonstrating the commercial and technical advantages of fully driverless operations on the middle mile."
In September, Walmart partnered with Ford Motor and autonomous driving technology company Argo AI to launch an autonomous vehicle delivery service in Miami, Austin, Texas and Washington DC.
The retailer is using Ford self-driving test vehicles featuring Argo AI's Self-Driving System to deliver orders.
The collaboration is part of Walmart's efforts to address consumer demand and optimise its last-mile delivery process using autonomous technologies.