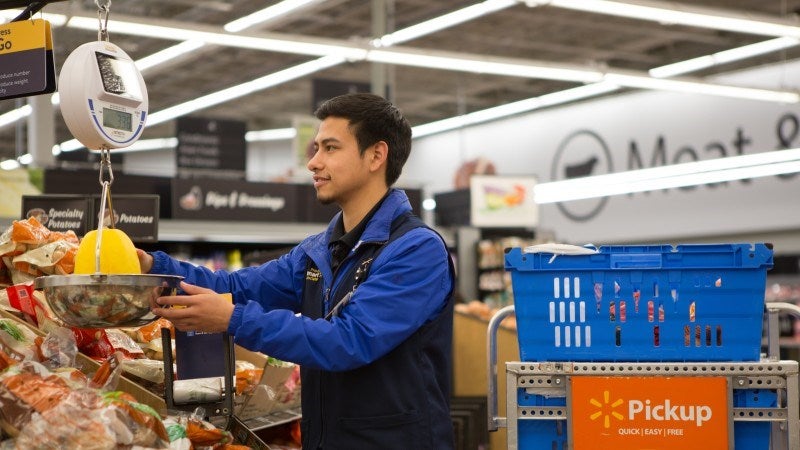 US retailer Walmart has announced plans to invest an estimated $173m to open and remodel 34 stores, in Florida, this year.
As part the expansion, the retailer will establish a new store, Walmart Neighborhood Market, at 14720 SW 26th St, in Miami, Florida. It will also remodel its stores under Walmart Supercenter and Neighborhood Market banners at Bradenton, Cocoa, Lakeland, Melbourne, Tampa, Jacksonville, Tallahassee, Clewiston, Englewood and more locations across Florida.
The company will also use the investment to expand its grocery pickup service to more than 72 stores and its grocery delivery service to 63 stores across the state by the end of this year.
Walmart will also add 36 pickup towers to stores, autonomous shelf scanners to 32 stores, fast unloaders to 88 stores and autonomous floor scrubbers to 112 stores.
Walmart pickup towers are 16ft tall, high-tech vending machines that allow customers to place orders online and pick them up at the towers by scanning a barcode sent to their smartphone. The autonomous shelf scanner, using automation, allows store associates to scan shelves and identify issues such as low in-stock levels, wrong prices, or missing labels.
"We're certainly building off strong momentum from last year to serve our Florida customers in new and exciting ways and help our associates work smarter, easier and faster."
The fast unloader automatically scans and sorts items that arrive at the stores based on priority and department to assist associates in unloading stock and the autonomous floor scrubber is designed to clean and scrub the concrete store floors.
As part of its national expansion, Walmart will also add 1,200 autonomous floor scrubbers, 300 autonomous shelf scanners, 1,200 fast unloaders and 900 pickup towers to stores across the US. It will also expand its online grocery pickup to 1,000 stores and grocery delivery service to 800 stores.
Walmart Florida vice president and regional general manager Elise Vasquez-Warner said: "Our leadership has a fantastic vision for how we need to evolve and adopt to further position us as a leader in retail innovation, and I'm proud of the work our associates are doing to stay at the forefront of that change.
"If you consider that almost every innovation being tested in the company right now is happening in our state, you can see why Florida is such an important area geographically for the business. We're certainly building off strong momentum from last year to serve our Florida customers in new and exciting ways and help our associates work smarter, easier and faster."