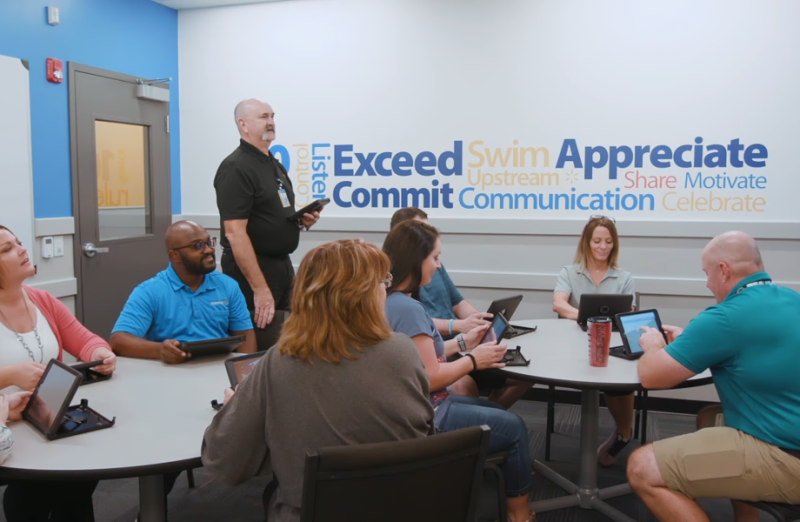 Walmart has opened a new Supply Chain Academy at its distribution centre in Sanger, Texas, to offer training and career support to its supply chain associates.
The training centre's design is based on the 200 Walmart Academies that are currently training all Walmart store associates in the US.
The Sanger academy will offer training on various areas of expertise, including leadership, safety, supply chain foundations and area-specific training.
Through these academies, the retailer aims to grow its associates' expertise by enabling them to acquire new skills to better serve customers.
Walmart US Supply Chain EVP Greg Smith said: "Within the Walmart Supply Chain, we are focussed on creating a great place to work where our more than 100,000 associates can be empowered to solve problems for our business.
"This first Supply Chain Academy is a pivotal step on that journey. North-central Texas customers will see the impact of the training and hard work of these graduates on the shelves of the more than 140 Walmart stores and Sam's Clubs this distribution centre serves."
According to the company, each Supply Chain Academy is expected to offer training services to around 15 distribution centres.
The major retail company is planning to introduce the academy programme to additional US distribution centres in the next two years.
Walmart Supply Chain People vice-president Steve Miller said: "Walmart stands apart from our competitors in both the retail and supply chain industries by providing full-time, permanent positions with great pay in all areas of the country.
"This is yet another example of Walmart's commitment to investing in our people so that they can live better and grow in a field that is rapidly evolving."