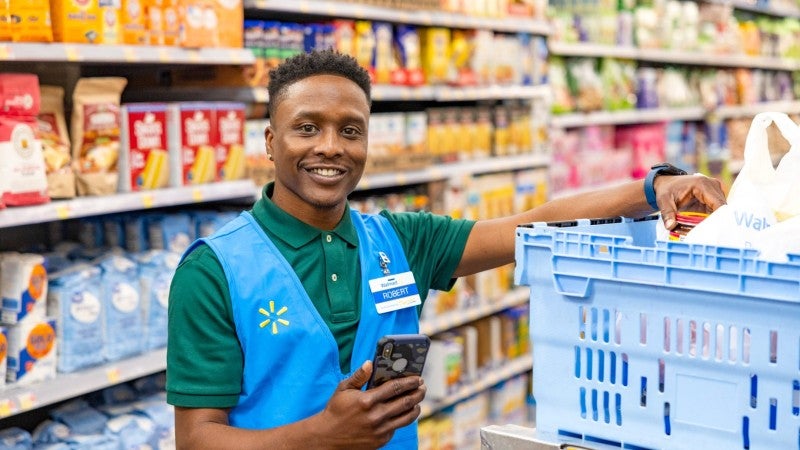 US-based retail giant Walmart generated total revenue of $152.8bn in the third quarter (Q3) of fiscal 2023 (FY23), up by 8.7% from the same period of the prior fiscal year (FY22).
Comparable sales of Walmart's US division for the three months to 29 October grew by 8.2% year-on-year (YoY) and 17.4% on a two-year stack.
The company's e-commerce sales increased 16% from a year earlier and 24% from two years prior.
Sam's Club, a membership-only retail warehouse club owned by Walmart, reported a 10.0% comparable sales growth in Q3 2023 compared with a year earlier.
The club's membership income increased by 8.0% from Q3 2022.
In addition, Walmart's International business posted a 7.1% growth in net sales to $25.3bn, led by double-digit growth for Walmex.
Walmart's consolidated gross profit rate dropped by 89 basis points (bps) in Q3 2023, affected by the markdowns and mix of sales in the US and other factors.
Its consolidated operating income also declined by 53.5% to $2.7bn, while its adjusted operating income increased 3.9% to $6.0bn.
The company reported earnings per share (EPS) of $0.66 and adjusted EPS of $1.50, both calculated according to generally accepted accounting principles (GAAP).
Walmart president and CEO Doug McMillon said: "We had a good quarter with strong top-line growth globally led by Walmart and Sam's Club US, along with Flipkart and Walmex.
"Walmart US continued to gain market share in grocery, helped by unit growth in our food business.
"We significantly improved our inventory position in Q3, and we'll continue to make progress as we end the year."
In the fourth quarter of FY23, Walmart expects a consolidated net sales growth of around 3.0% and an adjusted EPS decline of 3.0-5.0%.
The company also anticipates a consolidated net sales growth of around 5.5% for the full year FY23, as well as a 6-7% decline in adjusted EPS.