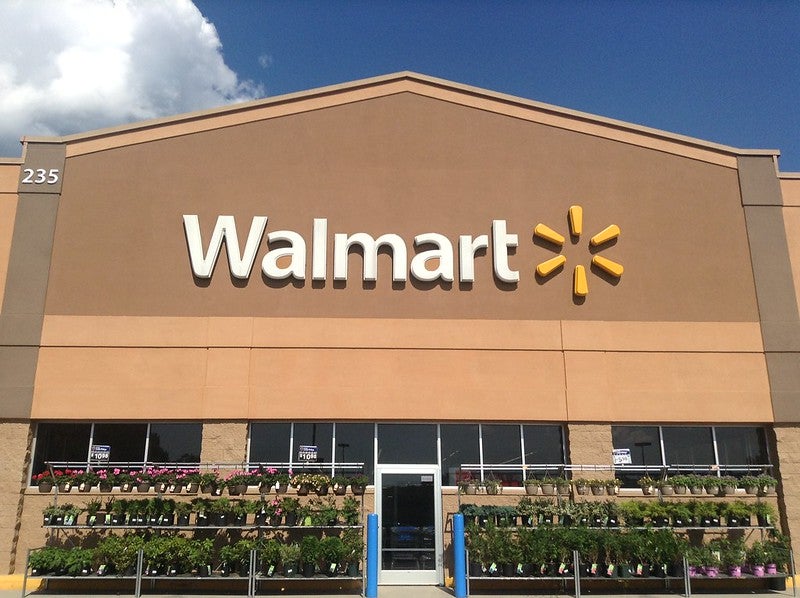 US-based retailer Walmart has reported that its full-year revenue for the fiscal year 2022 (FY22) grew by 2.4% to $572.8bn, which was negatively affected by $32.7bn related to divestitures.
The company's International net sales dropped by 16.8% after being negatively impacted by around $32.6bn from divestments.
In the US, Walmart's comparable store sales, excluding sales of fuel, grew by 6.4% from the previous year and 15.0% against two years prior.
The retailer's online sales in the country also rose by 11.0% against the prior year and 90% from FY20.
Walmart's earnings per share (EPS) for the year were $4.87 calculated according to generally accepted accounting principles (GAAP), while its adjusted EPS were $6.46.
In the fourth quarter (Q4) of FY22, the company's revenue grew by 0.5% to $152.9bn.
Walmart International's net sales for the quarter dropped by 22.6% to $7.9bn, driven by strong performances in China and Mexico, as well as its Flipkart business in India.
The company's US sales exceeded $105bn in Q4 and its comparable store sales increased by 5.6%. Its online sales also rose by 1% from last year and 70% from two years prior.
Walmart president and CEO Doug McMillon said: "We had another strong quarter to finish off a strong year.
"We have momentum in our business in all three segments. We're being aggressive with our plans and executing on the strategy.
"It's exciting to see how the teams are simultaneously navigating today's challenges and reshaping our business."
For FY23, Walmart expects its net sales to grow by approximately 3% on a constant currency basis.
It expects its EPS to increase in the mid-single digits to between 5% and 6%.
Last month, Walmart announced plans to open a fulfilment centre in Olive Branch, Mississippi, to support its growing supply chain and e-commerce business.