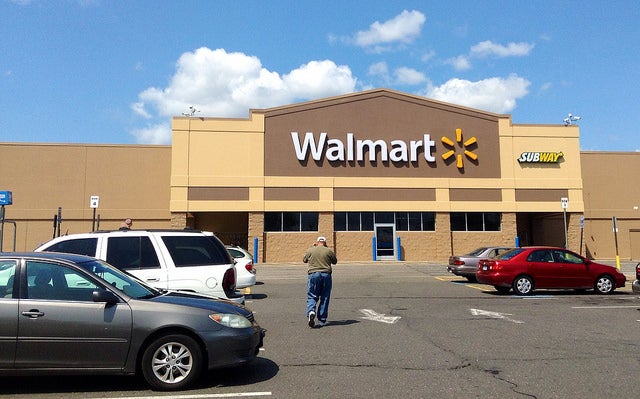 US retail giant Walmart has announced higher than forecast fourth quarter earnings and revenue, with the company starting in a good place for 2019.
Total group net revenue for the quarter was up 1.9% year-on-year, and total US sales were up 4.6%.
The company had a strong Christmas period, mostly due to the performance of its US business and a focus on multichannel helping to boost shopper numbers online and in stores.
Walmart US's 4.6% uplift in total sales was helped by a variety of digital acquisitions and a rise in comparables. It also pushed up operating income by 35.8% for the final quarter.
Data and analytics company GlobalData findings show that Walmart was a key destination for holiday shoppers over the fourth quarter in food and non-food categories.
Walmart performed well during the Christmas period with a heavily-advertised range of services for online shopping and shipping. The expansion of grocery pickup and delivery services also proved popular with holiday consumers.
Online sales grew by 43% in the US, from factors such as plus size, sporting goods, expanding the assortment and creating visually appealing product pages.
Analysts believe the fact that Walmart is successfully using both its online and physical assets to create a joined up shopping experience is something that gives it a major advantage over more digitally based players, like Amazon.
Walmart president and CEO Doug McMillon said: "We had a good year, and I want to thank our associates for their great work and openness to change. They continue to inspire us as we strive to serve our customers better every day.
"Progress on initiatives to accelerate growth, along with a favourable economic environment, helped us deliver strong comp sales and gain market share. We're excited about the work we're doing to reach customers in a more digitally-connected way. Our commitment to the customer is clear – we'll be there when, where and how they want to shop and deliver new convenient experiences that are uniquely Walmart."