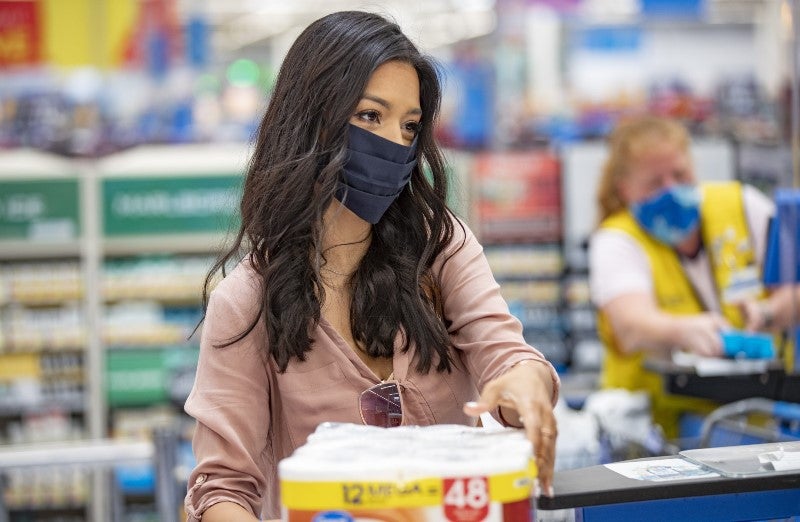 Multinational retail company Walmart has made wearing face coverings mandatory at namesake and Sam's Club stores.
Walmart took the decision following the recent spikes coronavirus cases in communities across the country.
The decision will be effective from 20 July.
As part of this move, Walmart formed a staff role called Health Ambassadors, who will remind customers of the policy.
The company has about 65% of its total of over 5,000 stores and clubs located in areas where face coverings are mandated by the government.
All Walmart stores will have a single entrance for the proper implementation of the new process.
Walmart US COO Dacona Smith and Sam's Club COO Lance de la Rosa said: "While we're certainly not the first business to require face coverings, we know this is a simple step everyone can take for their safety and the safety of others in our facilities.
"According to the CDC, face coverings help decrease the spread of COVID-19, and because the virus can be spread by people who don't have symptoms and don't know they are infected, it's critically important for everyone to wear a face-covering in public and social distance."
In March, Walmart announced plans to hire 150,000 employees for its stores, clubs, distribution centres and fulfilment centres in the US.
Besides Walmart, other major US retailers that require all customers to wear a face mask or face covering when shopping are Kroger, Kohl's, Apple Store, Target, CVS, Walgreens, American Eagle Outfitters, Costco, Best Buy, Starbucks, Meijer, Publix and more.