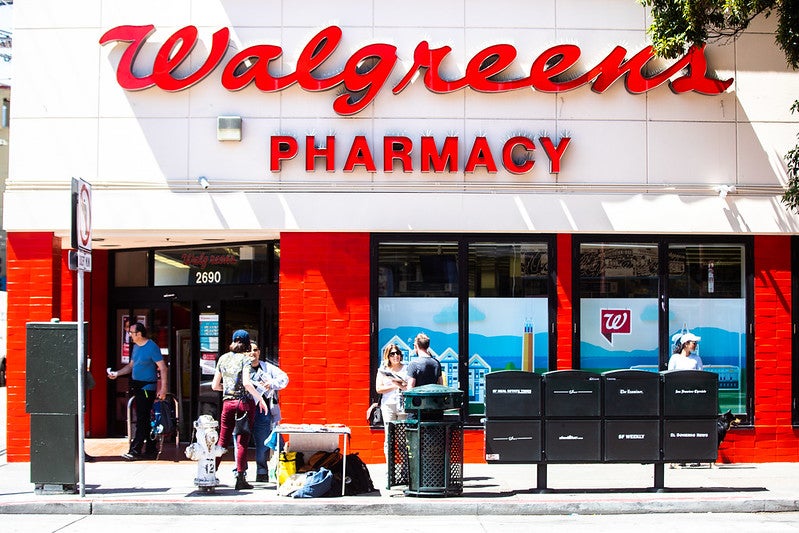 US-based pharmacy retailer Walgreens Boots Alliance (WBA) has reported that its sales in the first quarter (Q1) of fiscal 2023 (FY23) declined by 1.5% to $33.4bn against the same period of the prior fiscal year (FY22).
In the three months to 30 November, sales in the company's US Retail Pharmacy segment also decreased by 3% to $27.2bn.
Its international segment recorded $5.2bn in sales, down by 10.8% compared with Q1 2022.
WBA registered an operating loss of $6.2bn in Q1 2023, against an operating income of $1.3bn a year earlier.
The company's operating loss for each share in the quarter was $4.31, compared with earnings per share (EPS) of $4.13 a year prior, while its adjusted EPS fell by 30.8% to $1.16 year-on-year.
WBA also posted a net loss of $3.7bn in the quarter, compared with a net income of $3.6bn in Q1 2022.
WBA CEO Rosalind Brewer said: "WBA delivered a solid start to the fiscal year, as we continue to accelerate our transformation to a consumer-centric healthcare company.
"We're making significant progress in driving our US Healthcare segment to scale and profit, including the recent VillageMD acquisition of Summit Health.
"Our core retail pharmacy businesses in both the United States and United Kingdom remain resilient in challenging operating environments.
"Execution across segments reinforces our confidence in achieving full-year guidance, and our strategic actions are creating long-term shareholder value."
For FY23, WBA expects its full-year sales guidance to be between $133.5bn and $137.5bn.
The company operates around 13,000 stores across the US, Europe and Latin America.
In October last year, WBA reported that its full-year sales from continuing operations in FY22 rose by 0.1% to $132.7bn against FY21.
The retailer's operating income from continuing operations declined by 40.8% to $1.4bn over the 12 months to 31 August.