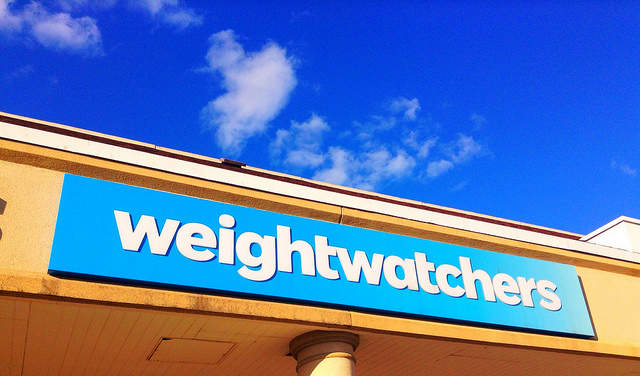 Weight-loss company Weight Watchers announced a launch of quick prep meal kits at grocery stores.
The company, which counts Oprah Winfrey among its biggest shareholders, is following in the footsteps of Blue Apron, Walmart and others in the meal kit rush. It has previously partnered with Chef'd to create Weight Watchers approved meal kits.
The move is part of the company's new WW Healthy Kitchen initiative, which includes a line of kitchen tools and products made by kitchenware company Gibron Overseas, like infused water bottles, pineapple corers and pots with internal portion-measuring marks, which will go on sale later this year.
The changes come as CEO Mindy Grossman is attempting to rebrand the company as a healthy lifestyle brand. Grossman said the company is focusing on inspiring healthy habits for real life: "We know people today need the tools, inspiration and community to develop healthy habits in their day-to-day lives. We are delivering the solutions that make healthy eating and cooking accessible, easier and simpler for all."
Weight Watchers' entry into the market shows how the kits are meeting a wide array of diners' needs. The $2.5 billion industry is expected to grow 20% annually, according to Chicago-based food industry consultancy Pentallect, as Americans increasingly look for the convenience of using pre-prepped meal ingredients.
"There's a version for everyone – paleo, families, plant-based," said  New York-based food consultant Brita Rosenheim. "It makes sense Weight Watchers is trying to get a piece of this. Their audience is people they're trying to help think about their food choices."
Previously Weight Watchers has been selling its own line of branded food, including popcorn, candies, cookies and shakes and recently added diet wine.
The news comes three days after Walmart announced a plan to sell its own line of meal kits at 2,000 stores nationwide by the end of this year.