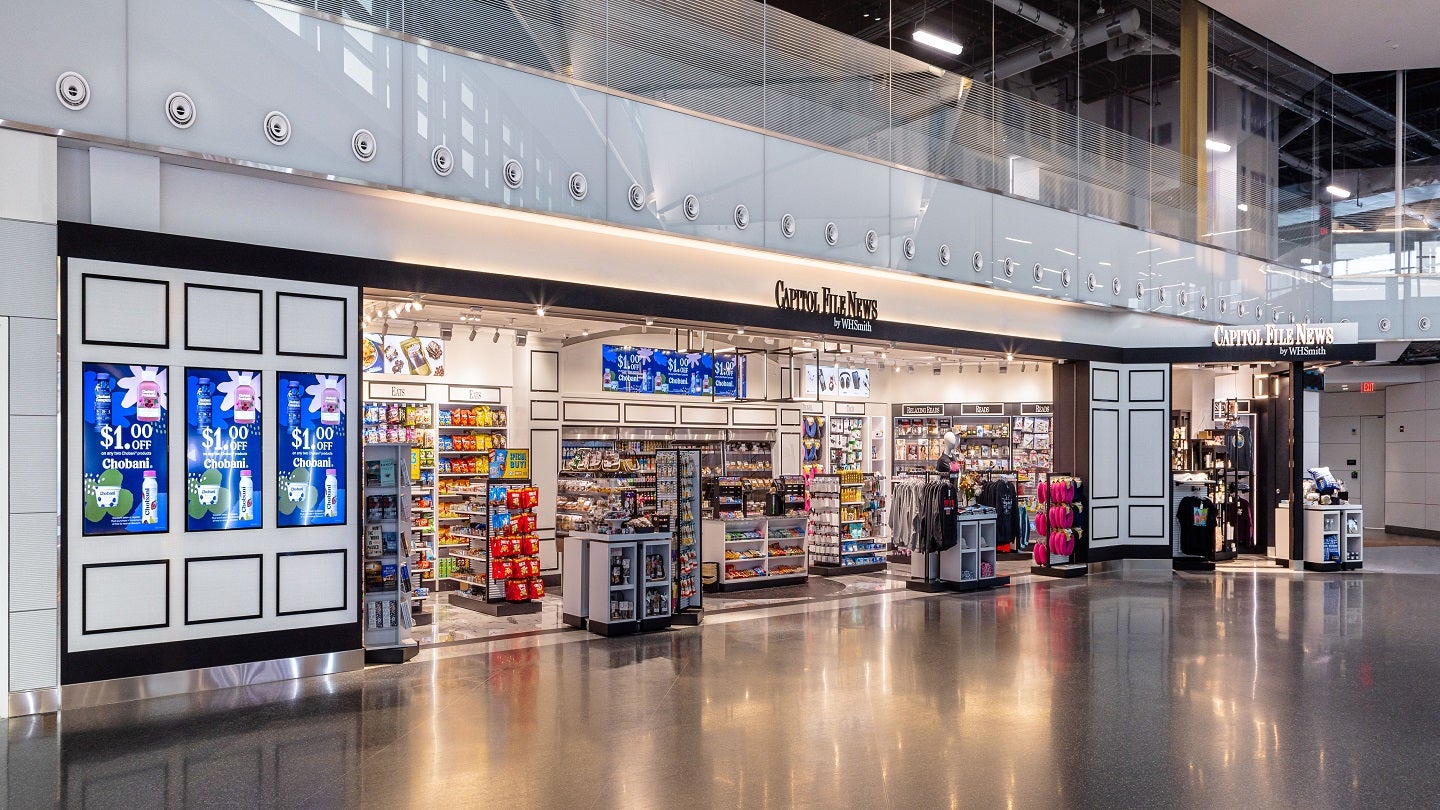 WHSmith North America (WHSNA) has selected Oracle's artificial intelligence (AI) powered retail cloud platform to improve its inventory planning and placement at its US and Canada stores.
WHSNA comprises Marshall Retail Group and In Motion businesses.
It operates more than 300 speciality stores in the airport and casino marketplace and offers products from brands such as In Motion, LEGO, Harley-Davidson and TUMI.
The WHSNA planning team is leveraging Oracle's retail cloud solutions to prepare a more accurate inventory plan that defines and optimises assortment, styles and size recommendations.
The AI-backed inventory planning ensures the availability of the right merchandise in the right brands and locations to meet customer expectations.
WHSNA chief information officer Josh Bellendir said: "We engaged Columbus Consulting to evaluate planning solutions to replace our ageing technology and we chose Oracle and RetSci for their combined retail expertise and speed to market.
"By choosing a modern, AI-supported platform, we can expand our planning capabilities and streamline business operations while increasing customer satisfaction."
The company deployed Oracle Retail Merchandise Financial Planning Cloud Service within 16 weeks. The solution helps retailers to increase profits and provides improved plan accuracy, higher return on investment and integrated forecasting.
Implementing the merchandise financial planning solution streamlines work and allows merchandise and location planners to identify more profitable inventory investments.
Furthermore, the brand adopted Oracle Retail AI Foundation Cloud Service, part of Oracle Retail Analytics and Planning Cloud Services, to power decision making related to retail planning.
Next-generation cloud Oracle Cloud Infrastructure (OCI) enables better performance and scalability of the Oracle retail solutions.
Oracle Retail senior vice-president and general manager Mike Webster said: "With these applications, WHSmith North America can scale data models across its operations and benefit from powerful predictive and prescriptive analytics to better forecast demand, improve inventory accuracy and reduce markdowns and over-stocks to help increase customer satisfaction and profits."
WHSNA also upgraded its in-store technology to Oracle Retail in 2020, to improve customer experience,
The Oracle Retail Store Point-of-Service was implemented at all WHSNA stores within 100 days.