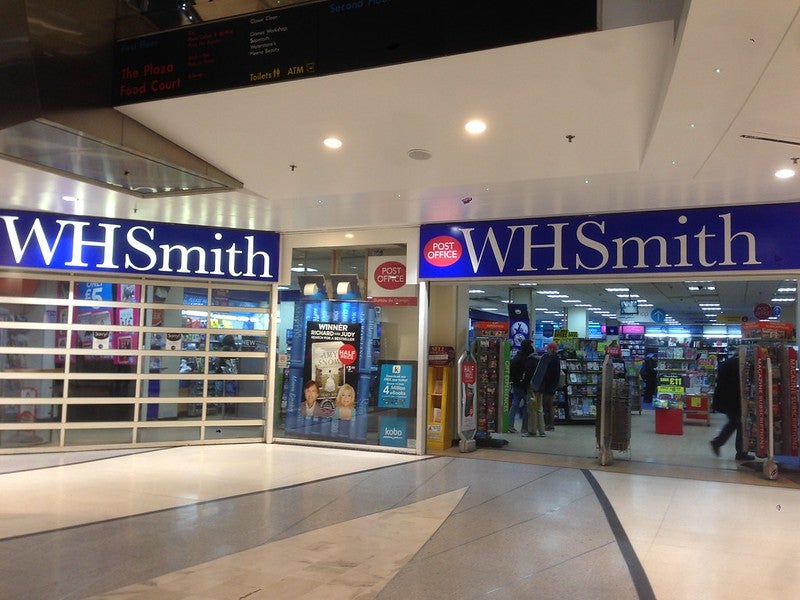 WHSmith is opening talks with staff over moves that could see the UK retailer lay off around 1,500 employees amid the coronavirus pandemic.
The move is part of a restructuring of the company's store operations, following a reduction in customer traffic across its travel and high street shops.
In a trading update issued yesterday (5 August), WHSmith said revenue at from its travel division dropped by 92% during April, the initial month of lockdown. The retailer's high street stores saw revenue slide 71%. In July, travel sales were still down 73%, with high street sales 25% lower.
In July, sales at its high street division were still down by 25%.
WHSmith chief executive Carl Cowling said: "In our travel business, while we are beginning to see early signs of recovery in some of our markets, the speed of recovery continues to be slow. At the same time, while there has been some progress in our high street business, it does continue to be adversely affected by low levels of footfall.
"As a result, we now need to take further action to reduce costs across our businesses. I regret that this will have an impact on a significant number of colleagues whose roles will be affected by these necessary actions, and we will do everything we can to support them at this challenging time.
"While we are mindful of the continuing uncertainties that exist, we are a resilient and versatile business. The operational actions we are taking along with the financing arrangements that are in place, put us in a strong position to navigate this time of uncertainty and we are well positioned to benefit in due course from the recovery of our key markets."
All of WHSmith's high street stores and 246 of its largest travel division sites have reopened.
Following the impact of Covid-19 in the second half of WHSmith's financial year, the group expects to deliver a headline loss before tax for the financial year ending 31 August 2020 of between £70m and £75m.
WHSmith operates 575 high street shops with more than 14,000 employees.
Recently, gym and sports retailer Dave Whelan Sports Limited (DW Sports) entered into administration leaving 1,704 employees at the risk of losing jobs in the UK.