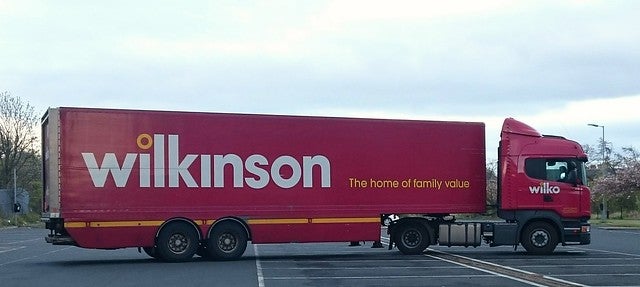 UK high street retailer Wilko has reported a fall of 3.9% in total sales for the financial year (FY) 2018/19.
Wilko is coming out of a turbulent year with changes in senior management.  It saw a  £63.4m drop in UK sales to £1,555.7m. The retailer said these results were as a result of 'the challenging retail environment'.
Wilko said in a statement: "The financial year ended 2019 has presented a challenging trading environment, despite this Wilko has made significant progress on strengthening commercial and financial controls, with a focus on strategic cost control and good cash discipline."
Wilko saw a drop in like-for-like sales of 3.9% with online sales flat year on year. However, it saw an increase of £99.8m in pre-tax profits for which it credited improvements in cost control. It reported a pre-tax profit of £34.8m compared to a loss of £65m the previous year.
GlobalData senior retail analyst Hannah Thomson said: "Despite a portfolio of 415 stores Wilko continues to be threatened by rival value general merchandisers B&M and The Range, who are pressing ahead with ambitious expansion plans and opening larger format stores where shoppers can find everything under one roof. B&M's store network of over 600 dwarfs Wilko's and The Range's rollout of Iceland food within its shops will give shoppers an additional reason to visit its big box stores.
"Meanwhile Wilko's strategy is to focus on increasing sales of its own-brand items, with 54.7% of sales now generated by Wilko brand products. This is sensible, and one of the reasons for its improved margins. But Wilko also needs to focus on growing sales online, as B&M's non-transactional website leaves Wilko with a clear advantage and opportunity. Up against tough comparatives, online sales were flat for FY18/19, but as online penetration increases across all retail sectors, Wilko will face the same challenge as many on the high street that delivering growth online will be vital to offset declining store sales."