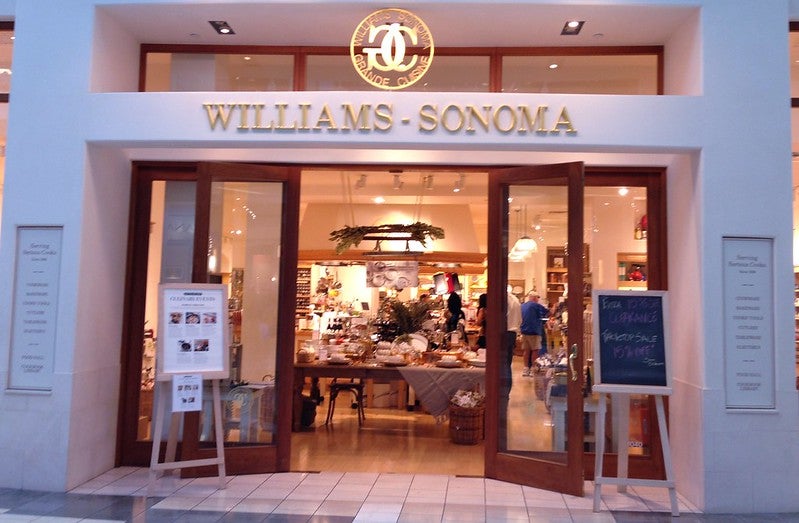 US-based sustainable home retailer Williams-Sonoma has reported that its comparable brand revenue for the second quarter (Q2) of fiscal 2022 (FY22) grew by 11.3% from the same period of fiscal 2021 (FY21).
The performance was driven by double-digit growth in both the company's e-commerce and retail units.
For the three months to 1 August, Williams-Sonoma's gross profit was $929m, while its gross margin was 43.5%, 60 basis points (bps) below last year.
Williams-Sonoma's operating income for Q2 was $366m, up by 13.1% when calculated according to generally accepted accounting principles (GAAP).
The company's operating income rose by 12.2% on a non-GAAP basis compared with the corresponding period of FY21.
With an operating margin expansion of 50bps, Williams-Sonoma's operating margin was 17.1%.
Its diluted earnings per share (EPS) were $3.87, up 20.6% on a GAAP basis and 19.4% on a non-GAAP basis from a year earlier.
Williams-Sonoma president and CEO Laura Alber said: "These impressive results reflect the strength of our multi-brand portfolio, the success of our growth initiatives and the ongoing execution of the team.
"We continue to demonstrate our ability to perform by offering high-quality, differentiated, and sustainable products that our customers know and love.
"Our performance was driven by strong order fulfilment, positive demand comps, and our successful continued elimination of site-wide promotions."
In response to its first-half performance, Williams-Sonoma has reiterated its FY22 and long-term financial outlook of mid-to-high single-digit annual net revenue growth.
The company previously posted a 22.0% full-year rise in comparable brand revenue for FY21.
Alber added: "I am very proud of this performance especially given the macroeconomic backdrop and the strong compares we were up against, all while delivering an impressive 41.1% comp on a two-year basis.
"And it is this continued outperformance that gives us the confidence to reiterate our 2022 guidance and longer-term outlook today."