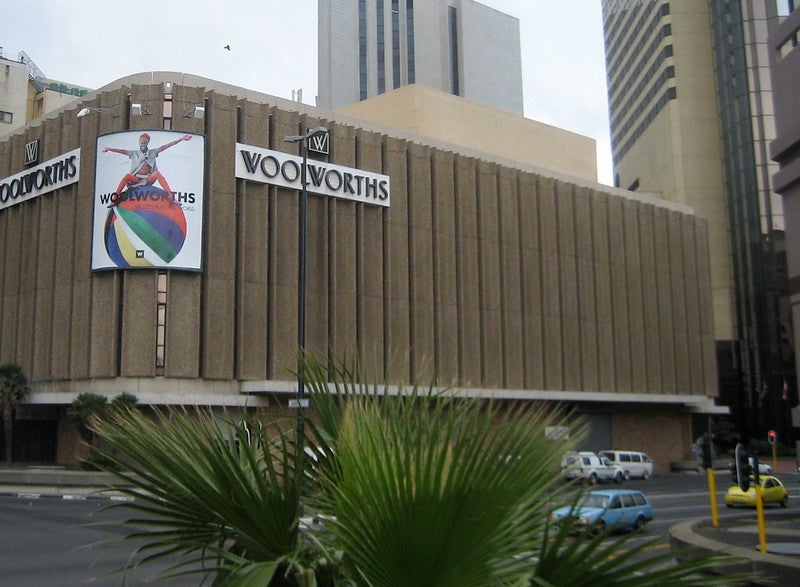 South African multinational retail company Woolworths Holdings (WHL) has recorded positive full-year results for the 52 weeks to 27 June.
WHL's group sales during the year rose by 9.7% to R85.9bn ($5.74bn) and its adjusted profit before tax surged by 110.7% to R4.6bn ($308m).
Earnings per share (EPS) for the year increased by 647.6% to R4.35 ($0.29), while headline EPS grew by 212.5% to R3.74 ($0.25).
Despite the impacts of the Covid-19 pandemic, the retailer's food business sales were up by 6.9%, or 5.7% in comparable stores.
A 117.9% growth in online sales contributed 2.3% to the company's South African food sales.
The increase was driven by WHL's expanding its click-and-collect offering and the launch of its on-demand delivery service, Woolies Dash.
Sales at the retailer's Fashion, Beauty and Home segment suffered due to low demand for formalwear, as well as initiatives implemented to streamline its private-label offerings.
The business' total revenue increased by 3.5%, or 4.2% in comparable stores.
For the second half of this year, sales rose by 24.1% compared to last year's non-comparable base.
Digital sales increased by 114.4%, contributing 4.1% to WHL's South African sales.
Department chain David Jones posted a 2.3% growth in sales, while clothing chain Country Road saw its sales increase by 13.5%.
WHL Group CEO Roy Bagattini said: "Our deliberate and focused efforts to drive trade, manage inventory, contain costs and reduce debt have resulted in a strong set of results, with earnings up by more than 100%, a significantly healthier balance sheet, and the resumption of dividends.
"We have ended the year in a far stronger position and are on track to drive profitable growth and long-term value creation and restore our business to its rightful place in the hearts and minds of all our stakeholders."
In May, Retail Insight Network reported that WHL's IT hiring declined by 18.8% in April compared to the previous month.