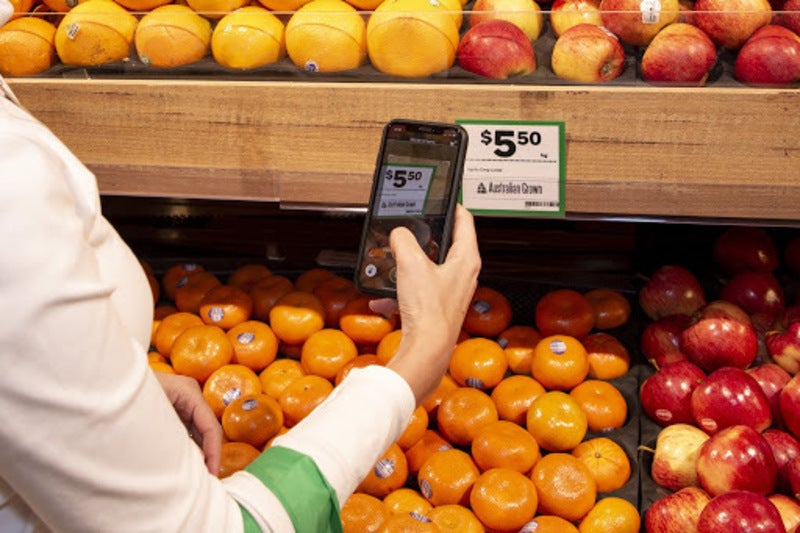 Woolworths has expanded its Scan&Go trial to five locations.
The move follows the conclusion of a ten-month trial at Woolworths Double Bay store.
The Scan&Go concept allows customers to scan groceries using the app. Users can then pay for their shopping online.
Under the trial expansion, Scan&Go is now available for customers at Woolworths Metro stores in Pitt Street, Met Centre, George Street and York Street in Sydney's central business district (CBD), as well as Woolworths supermarkets in Mona Vale and Double Bay.
The Scan&Go app has been developed in-house by the WooliesX digital team in partnership with supermarket operations.
Woolworths group head of payments and financial services Paul Monnington said: "The trial in our Double Bay supermarket has been a success, with positive feedback from our customers and team, and we're pleased to now extend the benefits of Scan&Go to more shoppers.
"Most customers in our CBD Metro stores just want to duck in and out for a few items, so we expect the speed and ease of Scan&Go will be quite a popular offer in this setting."
Woolworths is running the trial with limited numbers to test the technology and see how customers respond to this new way of shopping.
The manned checkouts, self-service machines and express lanes will operate as usual.
In addition, Woolworths is planning to become one of the first Australian supermarkets to trial data-embedded 2D barcodes in stores from August.
In partnership with Woolworths, Hilton Foods and Ingham's will start placing 2D barcodes on fresh meat and poultry products sold through the Australian firm's supermarkets. The trial is expected to help reduce the millions of tonnes of food waste generated in Australia every year, and eliminate the risk of customers purchasing expired products.