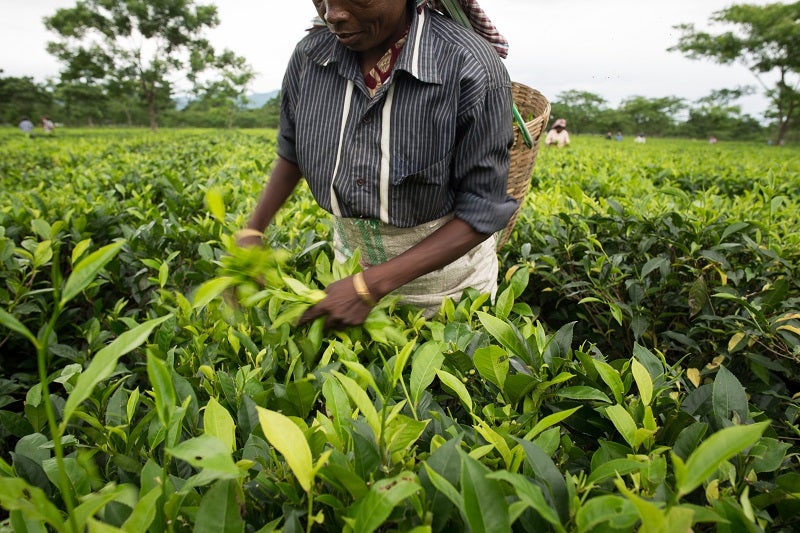 Some farms and plantations that supply UK supermarket giants are being linked to poor pay and harsh working conditions, according to new research by charity Oxfam's global Behind the Barcodes campaign.
The research found that workers in India, Brazil and five other countries are being exploited during the production of tea or fruit for import to retailers including LIDL , Aldi , Sainsbury's , Tesco and Morrisons .
Interviews with workers across 50 tea plantations in Assam found that a lack of access to toilets and safe drinking water spreads typhoid and cholera among workers. Wages are also low, with women workers being the lowest paid when doing labour-intensive jobs, causing them to be on ration cards from the government.
The supermarkets confirmed they source their own brand tea from the companies visited in Oxfam's research, with Lidl confirming they source their tea from the Assam region. The supermarkets also take the largest share of the price of the tea bought by consumers, with workers collectively receiving 3p of the 79p pence paid by consumers.
Oxfam ethical trade manager Rachel Wilshaw said: "Despite some pockets of good practice, supermarkets' relentless pursuit of profits continues to fuel poverty and human rights abuses in their supply chains. Supermarkets must do more to end exploitation, pay all their workers a living wage, ensure women get a fair deal and be more transparent about where they source their products.
"Supermarkets are snapping up the lion's share of the price we pay at the till but the workers who toil for hours to harvest tea and fruit face inhumane working conditions and are paid so little they can't even feed their families."
Dun & Bradstreet head of product and strategy Chris Laws said: "With more than 40 million people living in some form of modern slavery in the world today, this problem requires a global situation which has NGOs, governments and businesses working together. Oxfam's research has shone a spotlight on how this problem allegedly extends to some of the biggest retailers in the UK through their supply chains – and the call for more supply chain transparency to identify and address risks has never been louder."