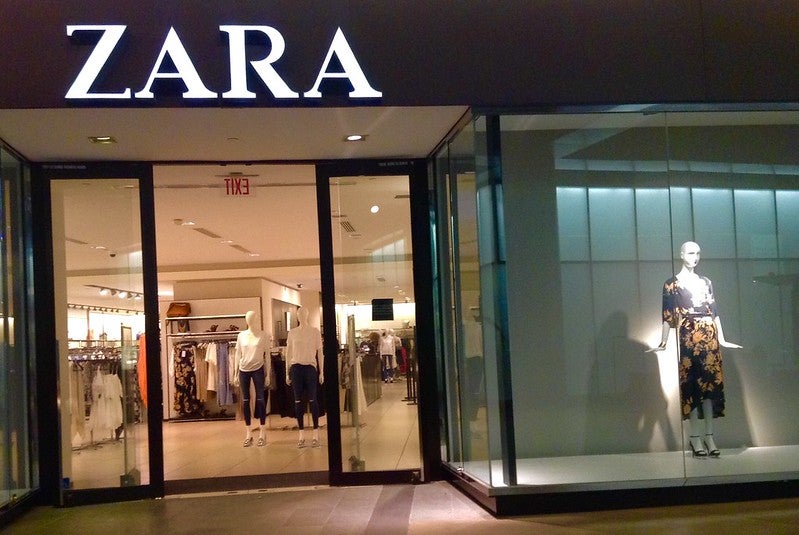 Fashion brand Zara owner and clothing retailer Inditex has decided to close between 1,000 and 1,200 smaller sized stores.
The move is part of the company's store technology upgrade plan to boost online operations.
After the reorganisation, the retailer will see its total store count fall from 7,412 to between 6,700 and 6,900.
Inditex will also open 450 new shops as part of this plan. Larger stores will be repurposed to become distribution hubs for online sales.
The company also owns other brands including Bershka, Pull & Bear and Massimo Dutti.
Inditex executive chairman Pablo Isla said: "This strategy is a culmination of the project the company has been investing in steadily and significantly since 2012, a project that will transform its profile notably.
"The overriding goal between now and 2022 is to speed-up full implementation of our integrated store concept, driven by the notion of being able to offer our customers uninterrupted service no matter where they find themselves, on any device and at any time of the day."
During the first quarter of 2020, Inditex online sales increased by 50%, and 95% year-on-year growth in April.
The company reported €409m net loss for the quarter. The retailer closed up to 80% of the stores due to coronavirus.
In its plan for 2020-2022, Inditex's expects online sales to represent more than 25% of the total by 2022, compared with 14% in its 2019 financial year.