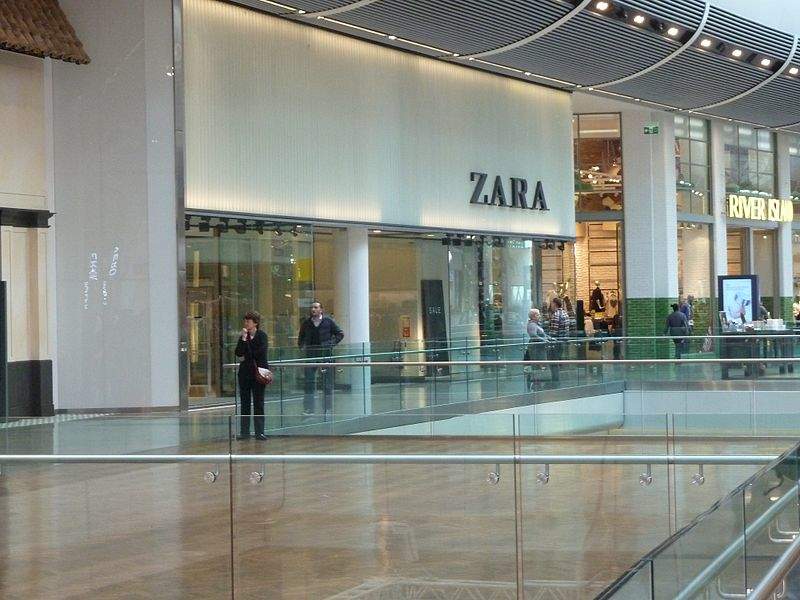 Fast fashion brand Zara launched its first online-only pop-up store while its flagship Westfield Stratford store is undergoing refurbishment.
The 200 square metre pop-up store is designed for ordering and collecting online orders. The shop displays curated selection of women's and men's clothing available for customers to try on in-store and order for delivery to their homes along with items from the online catalogue.
Store staff are available with mobile devices to help customers complete their orders. Currently same-day delivery is available for order is placed before 2pm, and next day delivery after this time.
For the first time, Zara has mirrors with embedded information screens which offer product recommendations to customers. All you have to do is scan an item and the system will suggest other garments and accessories to coordinate and style with the one you're trying on.
Critics point out that a pop-up store where you can't walk out with the clothes you just bought, and instead have to wait till they are delivered, doesn't add much to the online shopping experience.
However, the pop-up shop is only temporary, remaining open until May when the flagship store re-open, bringing all the pop-up store has to offer and allowing customers to leave the shop with their shopping bags.
The flagship store will be doubling in size to 4,460 square meters and will incorporate the new store concept as well as featuring four sections – women's men's, kid's and a click-and-collect station.
There will be no windows on the ground floor, and the glass on the top floor of the two storey store will have sensors projecting images from the current selections when shoppers approach it.
The click-and-collect station will have an optical barcode reader that scans a QR code received by customers when they place orders online, and deliver the order to a mailbox from which they can collect it.
Self-checkouts will be available in the store and customers will be able to pay using their mobile phones through the Zara app or the Inditex Group app.
Chairman and CEO of Inditex Pablo Isla stressed the relevance of both concepts: "They mark another milestone in our strategy of integrating our stores with the online world, which defines our identity as a business".