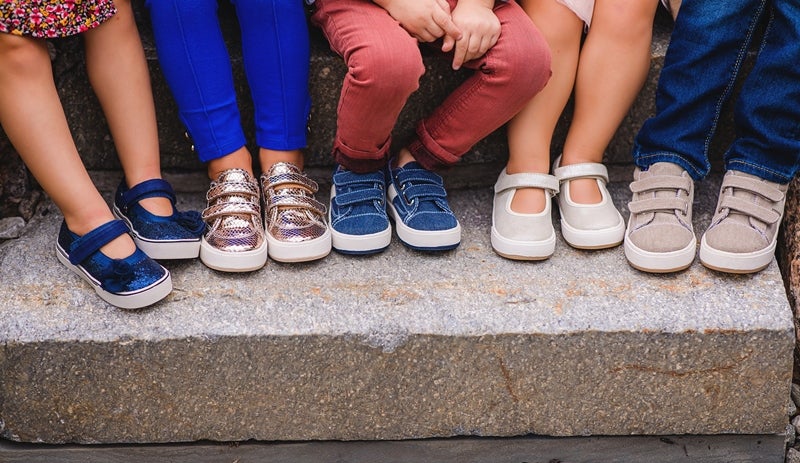 Clothing and accessories firm Zutano has closed a deal to purchase US-based kids shoe brand Morgan & Milo.
Morgan & Milo is based in Massachusetts and offers a range of shoes for toddlers.
The company uses 100% post-consumer recycled paper to manufacture shoe boxes. It also uses games, mazes, riddles, quotes and fun characters on the boxes encouraging kids to play with the box and in turn promoting recycling.
The addition of the Morgan & Milo brand to Zutano's portfolio expands the latter's footwear offering from the newborn stage to seven-year-old children.
As part of the deal, Zutano customers can access an expanded range of shoes featuring different styles for both boys and girls.
Zutano's expertise in creating juvenile products, including infant and early walker footwear, is expected to complement Morgan & Milo's product offerings.
The line includes Dazzle Mary Jane, Charlotte Mary Jane, Nina Double V, Archie Flame Double V, and Miles Double V with sizes varying from six to 13.
Morgan & Milo president and founder Mia Abbruzzese said: "I started Morgan & Milo with one, simple idea; to design the best kids' shoes ever. Over the last sixteen years, we have designed and delivered shoes and we are excited to continue building our brand with Zutano."
According to the company, the acquisition also complements Zutano's commitment to producing more sustainable products.
The fashion brand is currently using 100% organic GOTS-certified cotton to produce eco-friendly clothing and accessories. The products are claimed to be free of lead, phthalates and flame-retardant chemicals.
Zutano chief operating officer Steve Schuster said: "We pride ourselves on offering high-quality clothing, footwear, and accessories for babies and first walkers.
"Morgan and Milo is a great complement to our existing product lines and we are looking forward to being able to continue serving our customers from their newborns' first snuggles to their baby's first steps to their toddler's first playdate."
Both parties are planning to operate under the Zutano brand moving forward.