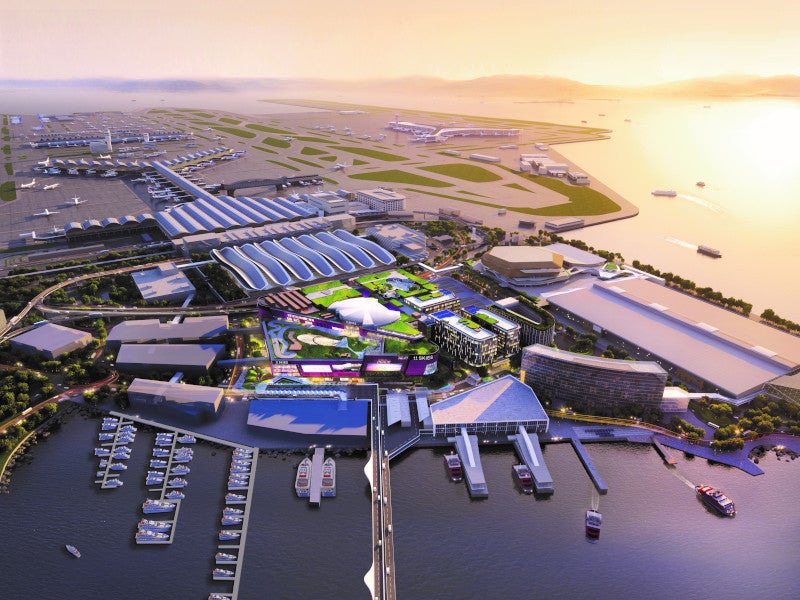 11 SKIES is a new mixed-use development with retail, dining, entertainment, and commercial spaces. Credit: K11.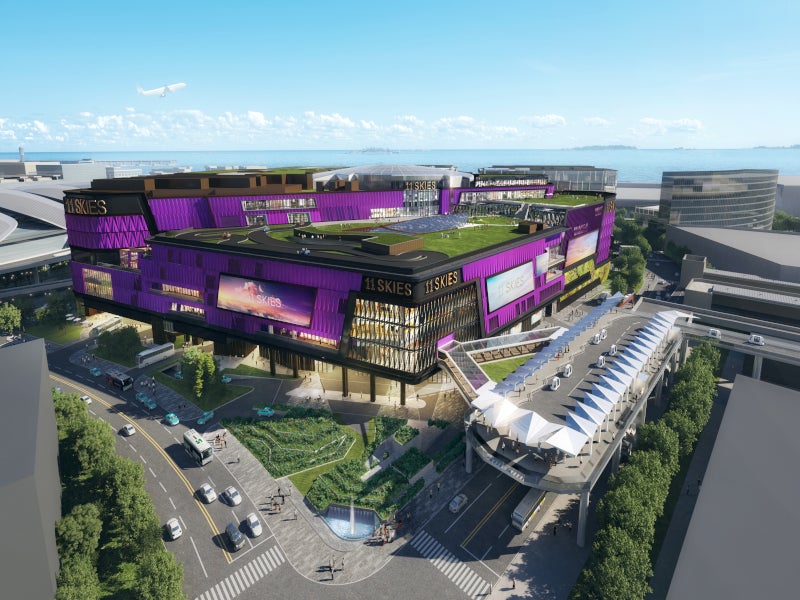 11 SKIES is being developed by New World Development. Credit: K11.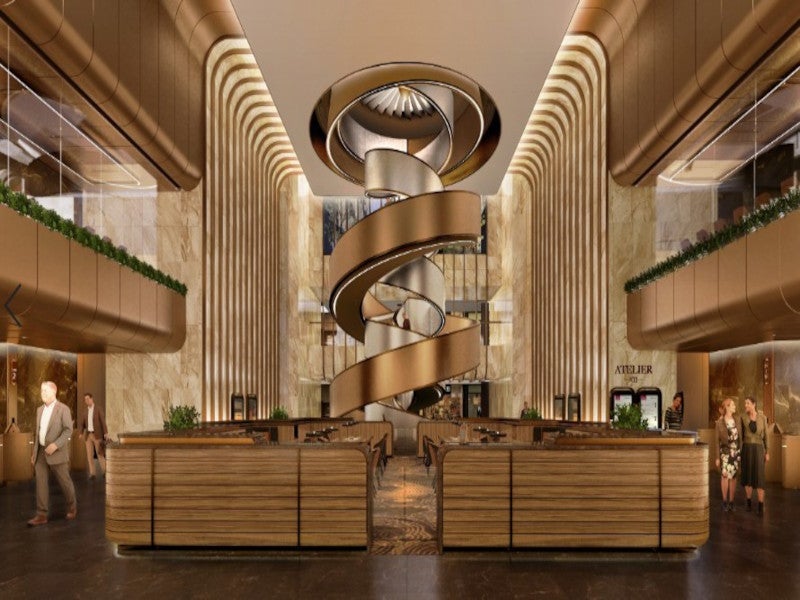 The first phase of 11 SKIES was opened in July 2022. Credit: New World Development Company Limited.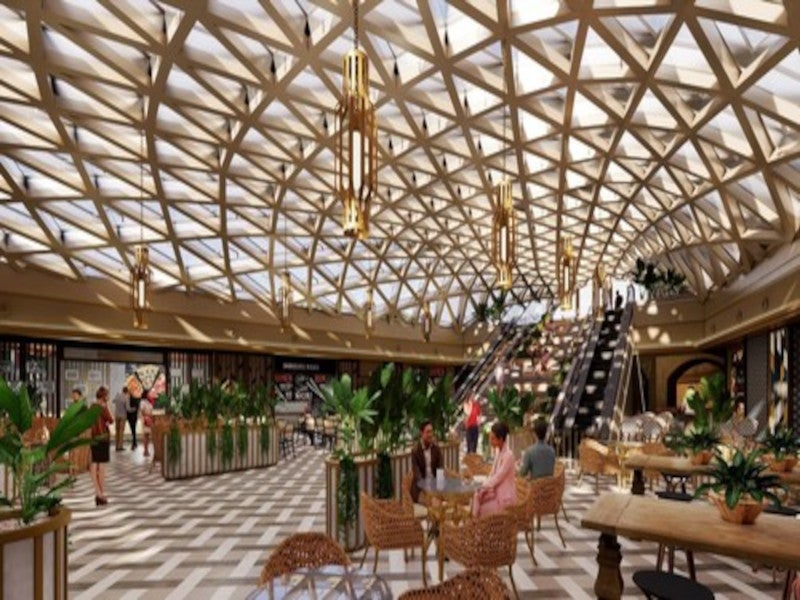 11 SKIES features a large-scale skylight over the common area. Credit: SageGlass.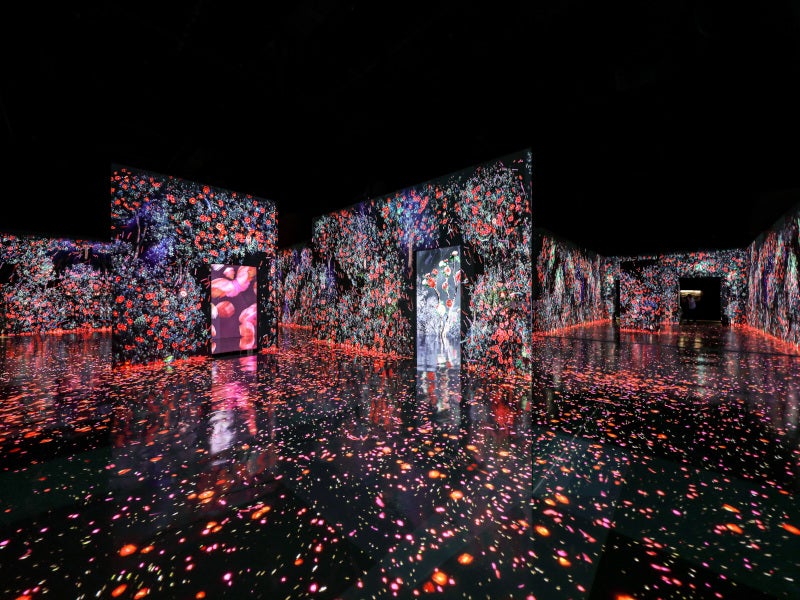 The ARTE MUSEUM at 11 SKIES will feature body-immersive artwork. Credit: K11.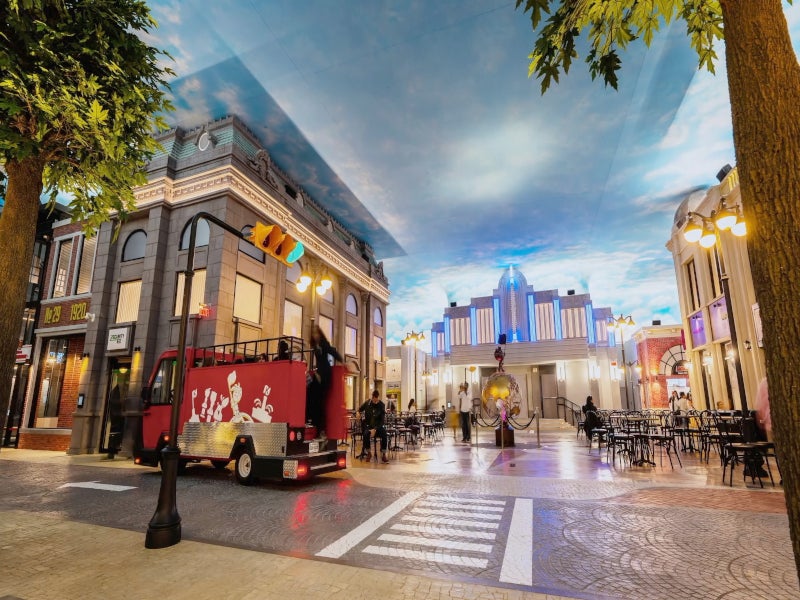 KidZania at the entertainment hub will allow children to experience approximately 50 occupational role-plays. Credit: K11.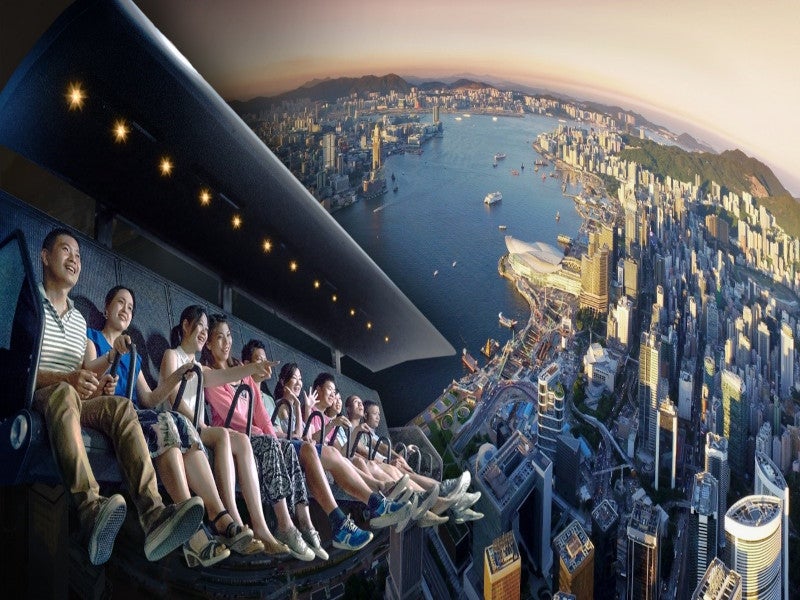 11 SKIES will also feature the 4D motion flying theatre, Timeless Flight Hong Kong. Credit: K11.
11 SKIES is a new, mixed-use retail development, coming up adjacent to the Hong Kong International Airport (HKIA) in Hong Kong. It is expected to be the largest retail-entertainment landmark in Hong Kong, upon completion.
New World Development, a diversified real estate company based in Hong Kong, is the developer of the project while its subsidiary K11 Group is the operator.
New World Development won the tender for the development of the new retail, dining, and entertainment destination in May 2018.
The project involves an estimated investment of HK$20bn ($2.54bn).
The facility is expected to be opened in phases between 2022 and 2025. The office space at 11 SKIES was opened in the first phase of the project in July 2022. The first four entertainment facilities are expected to be opened between 2023 and 2024 while the shopping facility will be opened in 2024.
11 SKIES location
The project is being developed within the SKCITY, an integrated development of the land surrounding the HKIA. The SKCITY development plan includes retail and dining spaces, commercial office areas, and hotels.
The 11 SKIES site is located in proximity to the Hong Kong-Zhuhai-Macao Bridge and the Tuen Mun-Chek Lap Kok Link.
The new landmark is expected to serve airport passengers, tourists, and 72 million people residing in the Greater Bay Area (GBA), which comprises the two special administrative regions of Hong Kong and Macao, and the nine municipalities of South China.
The site can be accessed by a footbridge from HKIA Terminal 2 and AsiaWorld-Expo. It can also be reached by different modes of transportation including by train, bus, and car.
11 SKIES features
11 SKIES is being developed as an entertainment and business centre. It will feature shopping, dining, and recreation spaces, along with three K11 ATELIER grade A office buildings.
The mixed-use centre will have a total gross floor space of 3.8 million ft², including 2.66 million ft² dedicated to more than 800 shops and 120 dining outlets.
The entertainment facilities and office spaces will occupy 570,000ft² each.
One of the office towers will house wealth management companies in the areas of insurance and asset management, and another will feature wellness and medical services facilities while the remaining tower will house other companies and organisations.
The towers will house companies such as Bank of China (Hong Kong), part of BOC Hong Kong (Holdings), Standard Chartered, Citigroup's Citibank, NWS Holdings' subsidiary FTLife Insurance, and Trinity Health Enterprise.
11 SKIES will provide 2,800 car parking spaces and electric vehicle (EV) charging facilities.
11 SKIES entertainment facilities
SkyTrack, the world's longest indoor and outdoor karting track, at 11 SKIES will feature electric-powered karts and augmented reality (AR)-enabled interactive controls.
KidZania Hong Kong, the first KidZania facility in Greater China, will provide children with immersive and interactive experiences to learn about different careers through role-plays. It will be spread across three storeys.
Timeless Flight Hong Kong will be the first 4D motion flying theatre in Hong Kong. It will incorporate digital technologies, such as a 13m-high borderless spherical screen, along with dynamic simulation seats with six degrees of freedom (6-DOF).
The entertainment hub will also include ARTE MUSEUM,  the largest immersive media art exhibition in South Korea.
Paddington™ Play Experience, a themed family play experience featuring Paddington bear, a British fictional character, will provide edutainment experiences and adventures to families and children.
11 SKIES sustainability initiatives
The K11 ATELIER 11 SKIES was awarded the Leadership in Energy and Environmental Design (LEED) Platinum pre-certification by the US Green Building Council due to the incorporation of sustainability principles in design, construction, and management.
It also received Platinum certification under the WELL Building Standard pre-certification, and Provisional Platinum rating under the BEAM Plus v1.2 certification.
The office buildings are installed with photovoltaic-thermal systems, capable of producing 177,000kWh of renewable energy a year.
Special internet of things (IoT) sensors are installed to enable real-time tracking of air quality in indoor spaces. The mixed-use centre also features ultraviolet C (UVC) irradiation devices and fresh air flow mechanisms to  reduce airborne contamination using UV-C light.
The 11 SKIES development incorporates SageGlass electrochromic glass, which employs advanced intelligence to tint the glass automatically during daytime to limit glare and control temperatures. The glass enables the entry of natural light and provides a view of the sky.
The technology will result in energy savings at 11 SKIES.
Contractors involved
Pyrotech Engineering (Asia) was appointed as the facade contractor for the 11 SKIES development.
SageGlass, a subsidiary of Saint-Gobain, received a contract to provide smart glass and other systems for the project in February 2022.
The contractual scope includes more than 20,000ft² of SageGlass electrochromic glass, controls, and software for a skylight.
Lead8, an international integrated design studio, was selected as the lead design architect for the 11 SKIES project in 2018. The contract covers master planning, architecture, and interior design services.
Ronald Lu & Partners, an architectural practice based in Hong Kong, is the execution architect for the project.