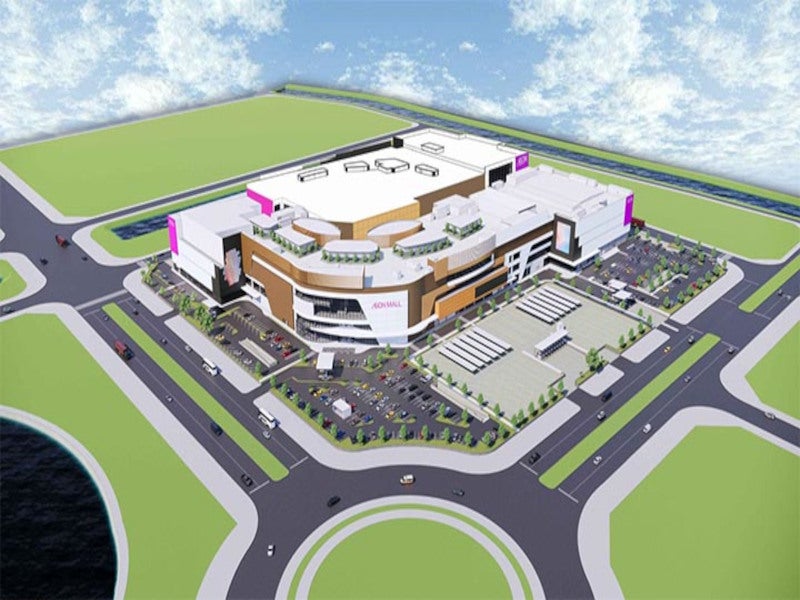 Aeon Mall Hue is being built by specialist shopping mall developer AEONMALL Vietnam. Credit: Portal of Thua Thien Hue Province.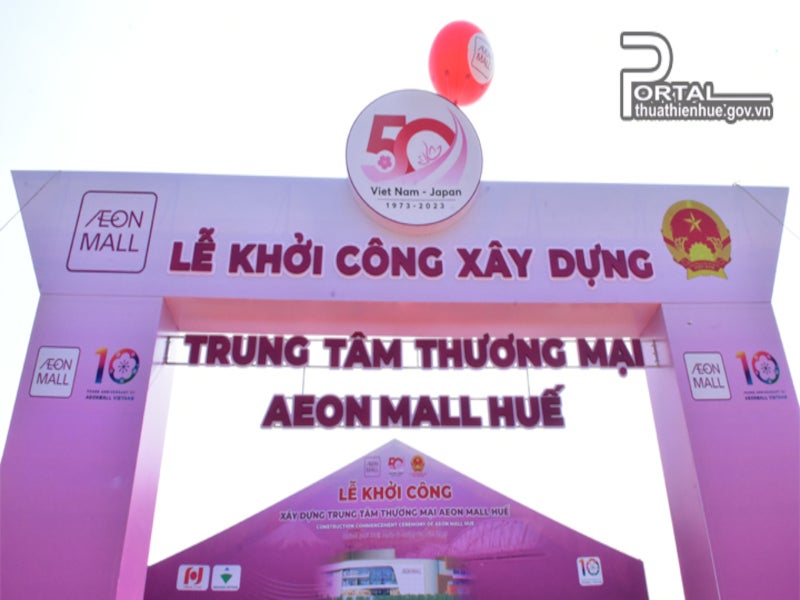 The mall will offer a mix of apparel, food, and leisure outlets. Credit: Portal of Thua Thien Hue Province.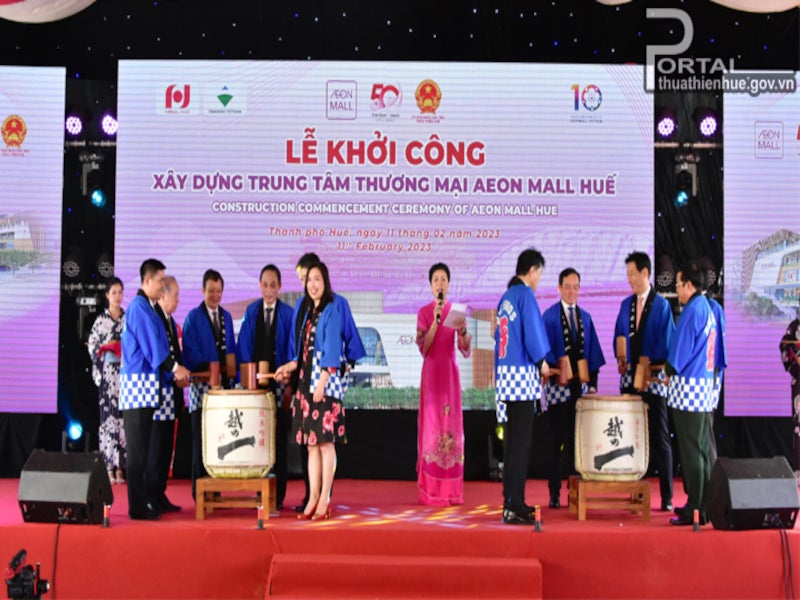 A groundbreaking ceremony for Aeon Mall Hue took place in February 2023. Credit: Portal of Thua Thien Hue Province.
Aeon Mall Hue is a shopping mall being built in the central region of Hue City, Vietnam. The mall is being developed by specialist shopping mall developer AEON MALL VIETNAM, a subsidiary of Japanese retail group AEON MALL. It will be built with an estimated investment of VND3.91bn ($166m).
In February 2021, an online memorandum of understanding (MOU) for the construction of the mall was signed between the Thua Thien Hue province government and AEON MALL. Approval for the project was granted in May 2021.
Ground was broken to build Aeon Mall Hue in February 2023. The mall is scheduled to open in the second half of 2024. It will be the first commercial centre in central Vietnam and the seventh mall in AEON MALL's chain of shopping malls in the country.
AEON MALL already has two malls in Ho Chi Minh City, two in Hanoi, and one each in Binh Duong and Hai Phong. The company plans to open 20 more malls in Vietnam by 2025.
Aeon Mall Hue location details
Aeon Mall Hue is being developed in plot TM-DV7, section A of the An Van Duong New Urban Area in Hue City's An Dong Ward. Hue City is located in Thua Thien Hue province, which is Vietnam's third largest economic region.
The An Van Duong development area in the east of Hue City covers roughly 1,700ha and is planned to be developed as an administrative, commercial and residential hub. The Aeon Mall Hue site is located 3km from the city centre and 20 minutes' drive from the Phu Bai international airport.
Hue City had a population of more than 650,000 residents in 2021. Because of its location, Aeon Mall Hue is expected to attract urban populations that use National Highway 1A and the ring road around Hue City. It will also attract visitors from nearby districts following the construction of the North-South highway, which is around 8km west of the shopping mall.
Details of the Aeon Mall Hue shopping mall
Covering a 8.62ha area, Aeon Mall Hue is designed with inspiration from the Perfume River and will feature a blend of traditional and modern elements. It will include four floors and one basement, with the first floor comprising a supermarket, a cafeteria, and other fashion outlets.
The second floor will include contemporary lifestyle outlets and a bookstore, while the third floor will be a family gathering area with a restaurant, children's zones, and amusement offerings. The fourth floor will include a food court, cinema, and other food outlets.
The mall's gross floor area will be 138,000m², while the rentable area will be 51,000m². The parking lot space will be 2,500m² and can accommodate 5,800 bike spaces and 1,800 car parking spaces.
With more than 135 outlets for cuisine, fashion, entertainment and grocery, Aeon Mall Hue is intended to provide a unique shopping experience to visitors and residents.
Sustainability features of the new shopping mall
The design of Aeon's new retail mall aims to prioritise renewable energy, energy conservation, and carbon reduction in compliance with Vietnam's LOTUS green building standards.
Various environmental sustainability measures, including the installation of solar energy systems and the use of light-emitting diode (LED) lighting systems in public spaces, will be taken as part of Aeon Mall Hue's development.
The mall will also use energy-saving equipment, an air-conditioning ventilation system, and smart technologies to control energy across the entire property.