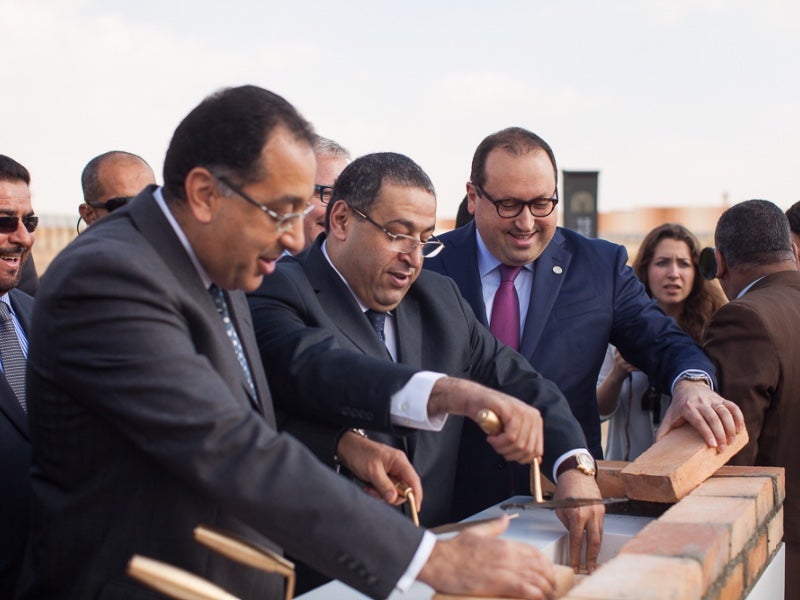 City Centre Almaza is a new five-star mall being developed in Egypt by Majid Al Futtaim. It will be one of the biggest retail malls in Egypt, with a gross leasable area of 103,000m² across more than 270 stores.
Being developed with an investment of EGP4bn ($509m), City Centre Almaza will be the 14th mall in the City Centre network, which is the largest chain of malls in the Middle East, operated by Majid Al Futtaim.
The ground-breaking ceremony for the mall was held in January 2016 with the construction scheduled for completion in 2019.
The project is part of the developer's EGP23bn ($3bn) investment plan in Egypt, which includes the development of two more malls, Mall of Egypt and City Centre Maadi, as well as the expansion of Carrefour hypermarkets and few other projects in Cairo.
The development of City Centre Almaza mall is expected to generate 22,000 direct and 14,000 indirect jobs.
City Centre Almaza location
City Centre Almaza is being built in the high-end region of Heliopolis in Nasr City district of Cairo, Egypt. Covering 12.36ha, the site is planned to be expanded in future.
"The project is part of the developer's EGP23bn ($3bn) investment plan in Egypt, which includes the development of two more malls."
The location was selected to attract visitors from the cities of Cairo and Giza. It will be situated on the intersection between the Cairo-Suez and Nasr roads in Heliopolis.
City Centre Almaza design details
City Centre Almaza's name is derived from the Arabic word 'almaza' meaning 'jewel'. The design of the building is inspired by the shape of a diamond.
The developers are targeting to achieve LEED Silver Certification for the development through an 18% reduction in energy consumption and a 40% reduction in water use.
City Centre Almaza features and amenities
The mall will feature 23 restaurants, 18 food courts and nine cafes. A Carrefour hypermarket spread across 13,040m² will be a key feature of the mall. Major brands such as Debenhams and Marks & Spencer will be among the retail tenants.
A 1,700m² space will be dedicated to leisure and entertainment. An open-air plaza concept named Restaurant Courtyard will incorporate dining areas and water features. It will include a pop-up market and an outdoor area for games and movies with alfresco dining. It will also offer casual and fine dining experiences.
A 16 multi-screen VOX cinema at the mall will host movies in 2D, 3D, 4DX and extra-large screen formats. A special entertainment area, called Little Explorers, for kids aged between two and seven, will enable the development of physical and cognitive skills. It will have five different zones to provide various educational experiences.
An indoor family entertainment zone called Magic Planet will feature adventures, games, and educational events for kids of all ages. The mall will feature the first ski slope, of more than 250m, to the country.
The mall will also include building services such as substation and energy centre, along with parking spaces for 4,000 vehicles.
Contractors involved
Mace Group is the project manager, while Gleeds is acting as the cost manager. A joint venture of Hassan Allam Sons and Consolidated Contractors Company (CCC) is undertaking the construction works.
Acrow For Integrated Construction Services (AICS) designed, rented and supervised the columns, walls and slabs formwork, while International Development Programmes (IDP) supplied Manitowoc's MDT 389 cranes for the construction.
Hassan Allam Holding is providing architectural finishes, mechanical, electrical, and plumbing (MEP) works, security systems, and multimedia systems.
SHAKER Consultancy Group is the MEP consultant for the project, while CML International provided commissioning management and specialist engineering services and also acted as LEED commissioning authority.