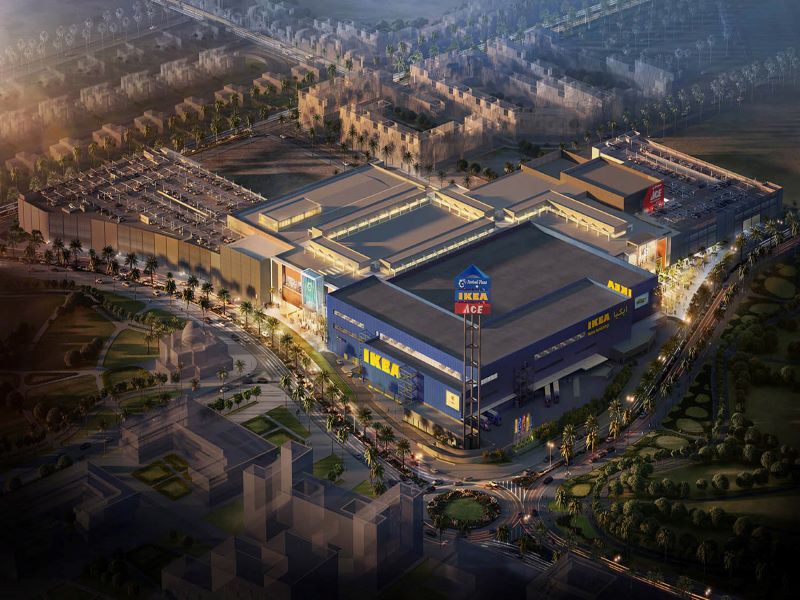 Festival Plaza is home to the biggest IKEA store in Dubai. Credit: Al-Futtaim Group.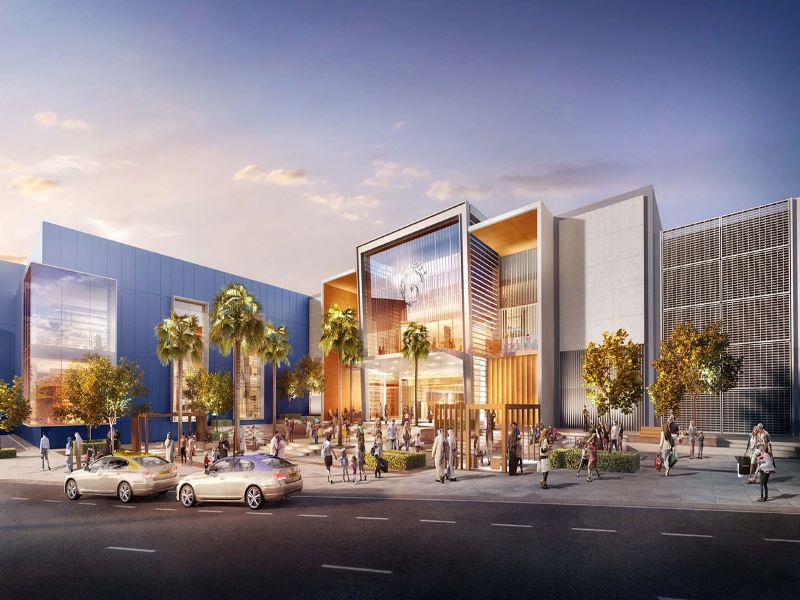 Festival Plaza includes 2,300 parking spaces. Credit: Al-Futtaim Group.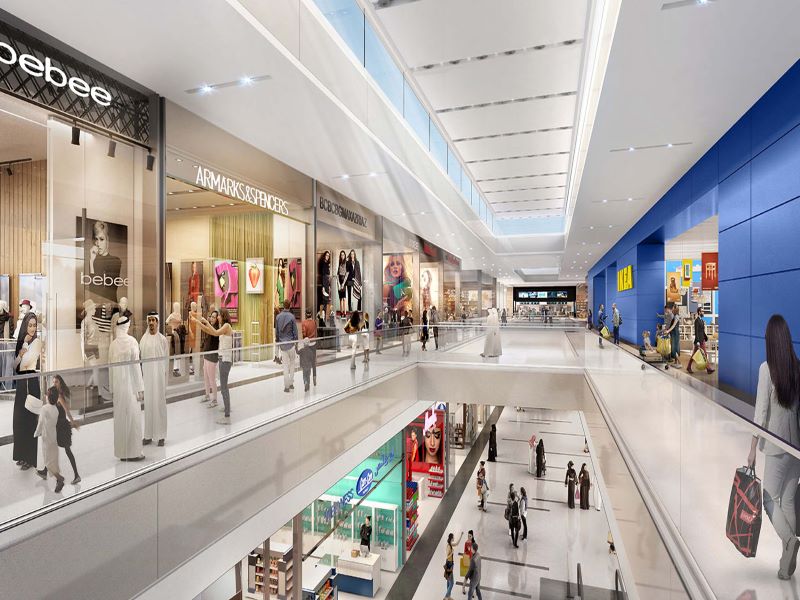 The mall includes flagship stores such as Marks & Spencer and LuLu Hypermarket. Credit: Al-Futtaim Group.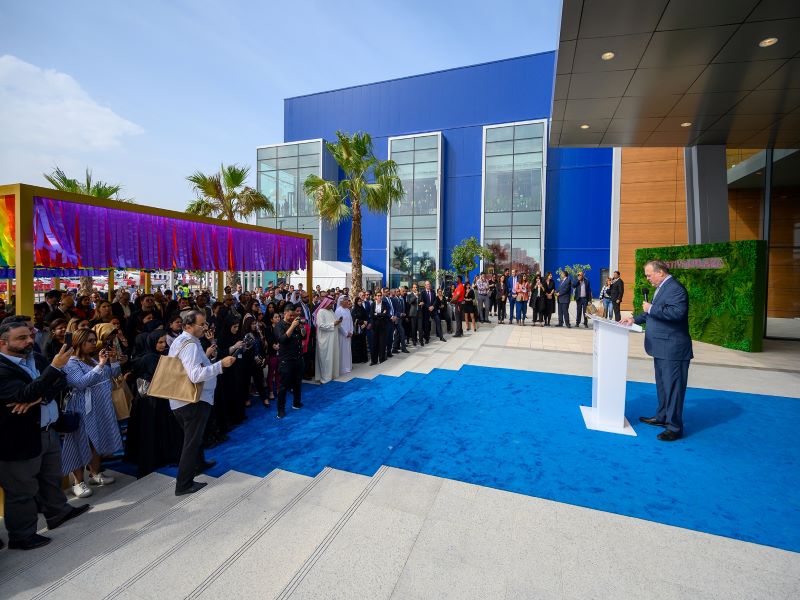 The 64,800m² mall was opened in December 2019. Credit: Al-Futtaim Group.
Festival Plaza is a new shopping centre in Dubai, UAE, offering retail, entertainment and dining options to the city's residents.
The shopping centre is equipped with modern solutions and features to provide customers with a convenient shopping experience. The mall will particularly cater to people residing in Jebel Ali and Dubai Marina and those coming from Abu Dhabi.
Festival Plaza is Al-Futtaim Group's second lifestyle destination in Dubai after the Dubai Festival City Mall.
The ground-breaking ceremony was held in March 2017 and the mall was opened to the public in December 2019.
Festival Plaza location
The mall is located inside the Wasl Gate community in Dubai's Jebel Ali district. Accessed from Sheikh Zayed Road, the shopping centre is 15 minutes away from Dubai Marina and Palm Jumeirah and 700m away from Energy Metro Station.
The entertainment and lifestyle destination covers an area of 64,800m². Wasl Gate is a master-planned community containing K-12 schools, a sports complex and a central park.
Festival Plaza design and features
Festival Plaza features a double-height atrium with retail spaces on either side. The atrium links the front and rear entrances of the mall. The minimalistic yet modern design of the centre includes link bridges to provide the upper floors with views throughout the mall.
The shopping centre includes more than 120 retail stores and a food court with 500 seats. It is anchored by brands such as IKEA, LuLu Group, Marks & Spencer, Toys R Us, and a soon to open ACE Hardware store.
The stores offer shopping options in multiple categories such as health and beauty, home furnishing, watches and jewellery, fashion, electronics and computers, hypermarket, and stationery.
The mall is spread over four floors, including the basement. It has a total leasable space of 55,000m², 80% of which was leased as of December 2019.
The second floor of the mall accommodates IKEA offices and a cinema mezzanine. The 35,500m² IKEA store is the brand's second in Dubai and includes a 5,000m² area dedicated for training IKEA employees. It also houses the world's tallest IKEA navigation tower.
The IKEA store features a new design and includes a café offering local delicacies and Swedish baked items.
"Accessed from Sheikh Zayed Road, the shopping centre is located 15 minutes away from Dubai Marina and Palm Jumeirah and 700m away from Energy Metro Station."
The LuLu Hypermarket is spread across an area of more than 56,000ft². Approximately 85% of the facility is dedicated to groceries and fresh foods. It is the first to feature the LuLu brand's coffee shop concept, offering a selection of coffees, smoothies, and freshly baked bread and cakes.
The hypermarket will include live counters for sushi, pizza and pasta, and a cheese room displaying a range of cheese products.
The food court features food chains such as Pizza Hut, Baskin Robbins, Popeye's, Hardee's and KFC. Visitors can also choose from 40 cafes and restaurants. The mall also houses the first Grain of Salt restaurant in the region.
The internal shopping streets are designed to improve the sightlines and visibility of all retail outlets across the different levels of the mall.
Services and amenities at the mall
Customers can access services such as free Wi-Fi, digital wayfinding and valet parking at the mall.
A stay and play area for children allows parents and guardians to keep children engaged during shopping. The mall also has around 2,300 parking spaces and other facilities, including prayer rooms and a kids' club.
Festival Plaza provides access to wheelchairs and baby changing rooms. It also has a community garden concept that allows people to grow their own plants and water them regularly.
Festival Plaza sustainability features
The shopping complex features sustainable solutions such as solar panels and LED lighting, which will reduce the mall's carbon footprint.
An advanced building management system has been implemented at Festival Plaza to ensure efficient operations. The design of the mall also supports the recycling of waste.
The retail units are clustered in reduced footprint to decrease the load on air conditioning and improve sustainability.
Contractors involved
Brewer Smith Brewer Group (BSBG) was awarded a contract to design and deliver Festival Plaza. The contractual scope covered architectural and interior designing, and structural engineering.
Leonard Design Architects received a contract to design the concept master plan stage of the lifestyle destination.