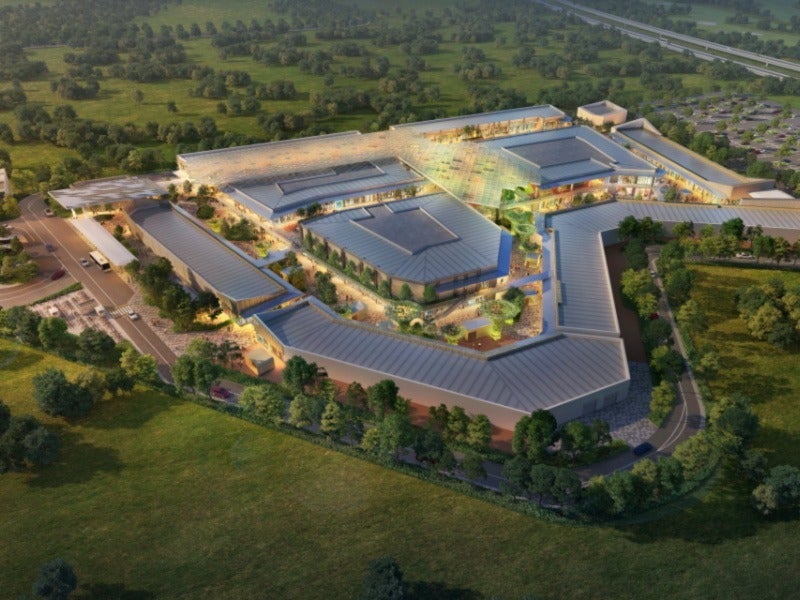 The Grand Outlet - East Jakarta is a new luxury shopping mall being developed in Karawang, Indonesia. Credit: Tuan Sing Holdings Limited.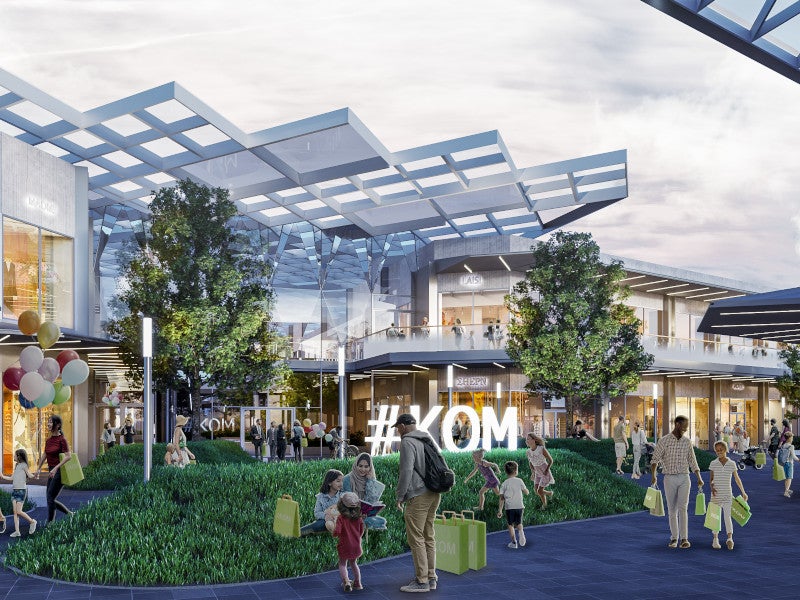 The Grand Outlet is expected to be opened in late 2023. Credit: Tuan Sing Holdings Limited.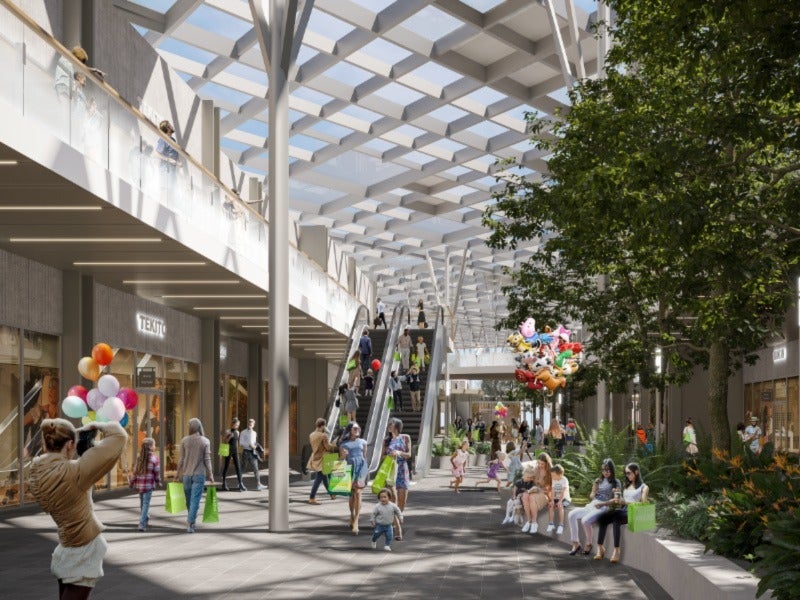 The shopping mall is being developed with an estimated investment of Rp90m ($66.35m). Credit: Tuan Sing Holdings Limited.
The Grand Outlet – East Jakarta is a luxury shopping mall being developed in Karawang in East Jakarta, Indonesia. It will be Indonesia's first international luxury outlet mall, providing a unique shopping experience to visitors in a green urban space concept.
Tuan Sing Holdings, an investment holding company, and Mitsubishi Estate, a real estate development company, formed a 50:50 joint venture named PT Karawang Outlet Mall to develop and operate the mall.
The mall is being developed with an estimated investment of Rp90m ($66.35m). In May 2023, it won an award at the Asia Pacific Property Awards 2023-2024, in the category of Leisure Architecture Indonesia.
Location details
The Grand Outlet – East Jakarta is being developed on a site area of 88,000m²  in Karawang along the busiest motorway in Indonesia, which connects Jakarta and Bandung. This makes it visible to more than 180 million vehicles a year.
The Karawang district is located an hour's drive from central Jakarta. It is home to several tourist attractions, sightseeing locations and hotels. A high-speed rail line connecting Jakarta to Bandung is currently under development and is expected to improve connectivity to the mall.
The new mall is expected to serve as a key attraction for the growing consumer class in Indonesia. The country is one of the largest economies in Southeast Asia in terms of gross domestic product (GDP), according to the World Bank. The retail sector is a major contributor to the country's GDP.
90 million Indonesians are expected to join the consumer class by 2030. The demand for goods and services is therefore projected to increase due to the rise in their disposable income.
Grand Outlet – East Jakarta details
The Grand Outlet – East Jakarta will have two above-ground floors and a total area of 49,000m². It will have a leasable area of approximately 26,000m². It will house 180 stores offering a wide range of retail services and dining establishments. The mall also features parking spaces for 1,000 cars and 180 motorcycles.
The mall will offer products from renowned international luxury brands in apparel, bags, luggage and accessories. It will also provide holistic treatments and massage services offered by beauty salons for customers seeking rejuvenation and relaxation.
Mitra Adiperkasa (MAP) is expected to be one of the potential tenants of the mall. The company's portfolio includes iconic brands such as Starbucks, Apple, Zara, Marks & Spencer, SOGO, SEIBU, Subway, Reebok, Lacoste, LEGO, Skechers, Tommy Hilfiger, Calvin Klein, Sephora, Sports Station, Kidz Station, Golf House and others.
The mall will also feature pop-up stores, entertainment venues and breakout zones. In addition, it will feature alfresco dining and a food hall.
Design and features
The design of Grand Outlet – East Jakarta focuses on creating a visually stunning and immersive environment to enhance the overall shopping experience. The mall's main entrance canopy and pedestrian spaces are based on the Japanese komorebi concept, in which the sun's rays are filtered through tree foliage and create shadows on the ground.
The mall's design is based on the concept of biomimicry, which takes inspiration from natural elements. Five themed nodes have been created, based on the elements of forest, bamboo, water, flowers and rice terrace, which are arranged along passages.
The nodes are named Forest Square, Green Hub, Flower Park, Bamboo Garden and Water Circle. The materials and landscape elements of the mall are also based on these themes.
The Forest Square, or main galleria, allows the visitors to relax in the seating areas amongst the lush vegetation where the canopy creates a cool environment.
The Green Hub features a flexible plaza that can be used for events. It features a large central staircase with green foliage to represent a feeling of traversing in terraced paddy fields.
The Flower Park is a green lawn with flowering plants. The design of the furniture in the area was inspired by the natural contours of flowers.
Several water features have been incorporated at the Water Circle.
Contractors involved
Mitsubishi Jisho Sekkei, an architecture firm based in Japan, provided the architectural design including concept development and schematic design, apart from the supervision of detailed design works carried out by local consultants.
Meinhardt, an engineering consultancy, was contracted to provide civil, structural and mechanical, electrical and plumbing services.