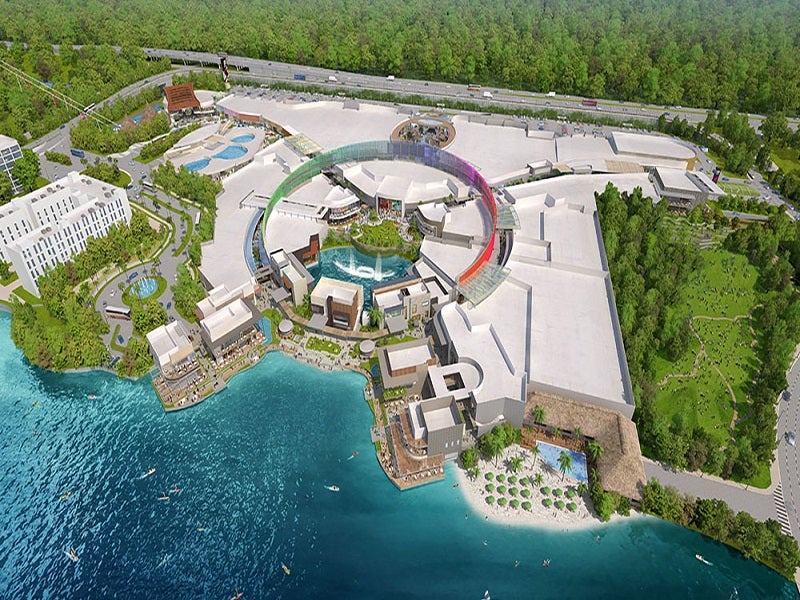 Grand Outlet Riviera Maya will be the biggest luxury outlet shopping mall in Latin America. Photo: Business Wire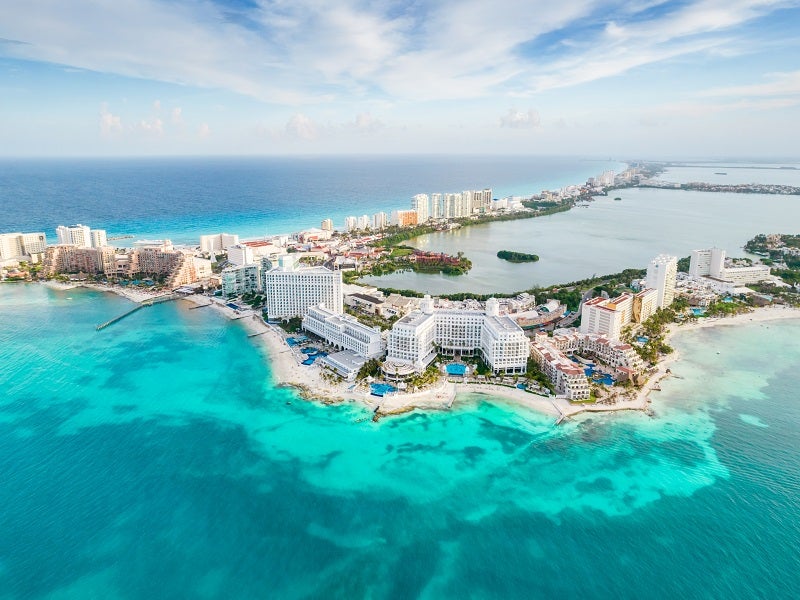 The shopping mall will be located close to the beach in Riviera Maya. Credit: mariakray/Shutterstock.com.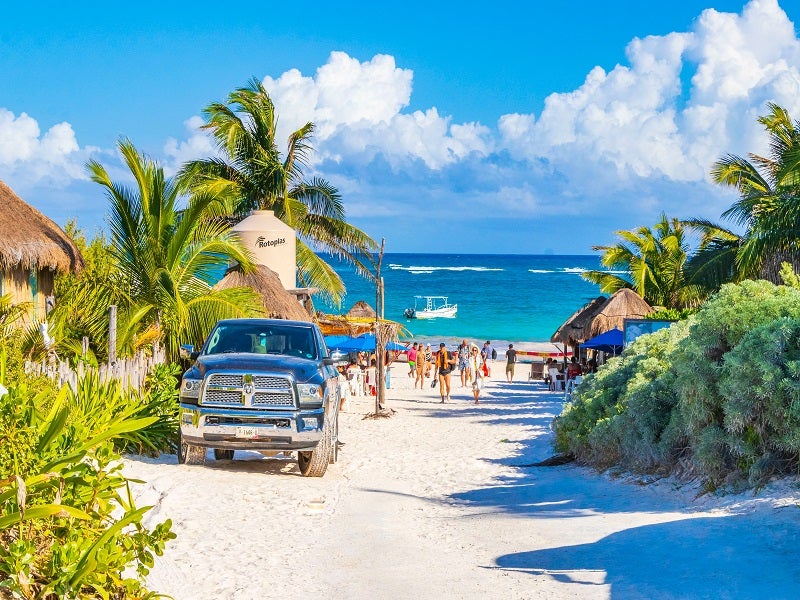 Grand Outlet will be a destination for shopping, entertainment and dining, serving both tourists and local population. Credit: Arkadij Schell/Shutterstock.com.
The Grand Outlet Riviera Maya is a new mixed-use retail and entertainment complex being developed near Cancun, Mexico. It will be the biggest luxury outlet mall in Latin America.
The project is being developed by GICSA, a real estate development company based in Mexico, under its Malltertainment brand and as a new concept of luxury shopping experience and entertainment for Mexicans.
The estimated investment in the retail component of the project is 2.27bn pesos ($126m).
The Grand Outlet will serve as a major outdoor destination providing shopping, dining and entertainment for both locals and tourists. The property will also include City Express Plus, City Express Suites and NH hotels.
Construction of the shopping centre commenced in February 2019. Around 68% of the total leasable area of the mall had been let out to major brands and 93% of the construction work was completed by March 2023.
The project is expected to be completed in the second half (H2) of 2023.
Grand Outlet Riviera Maya location
The Grand Outlet mall is being built opposite the Moon Palace resort in Puerto Morelos, Riviera Maya, in the Mexican state of Quintana Roo. It is located near the beach, eight miles from Cancun international airport.
Riviera Maya has a population of one million and attracts more than 33 million visitors each year.
Design and features
The Grand Outlet is designed with multiple flexible outdoor spaces which will be connected through a circular promenade.
The design incorporates water flow as a key element that will be manifested in attractions including cascades, lakes, fountains and a beach club.
The mall will provide an enhanced shopping and gastronomy experience with a range of brands in a single location.
The project will have a total area of 90,000m², including the development by GICSA's business partner. The retail and entertainment centre will have a total gross leasable area of 58,013m².
The mall will house 185 tenants and approximately 3,000 parking spaces.
Retailers at the mall
Retailers include international brands such as Dolce & Gabbana, Armani Outlet, True Religion, Salvatore Ferragamo, Ermenegildo Zegna, BCBG, Carolina Herrera, Halston, Reebok, Vilebrequin, Mercado Norte, Asics and Crocs.
Other global brands include Amorino, Hugo Boss, Purificación García, Forever 21, Madaluxe, Rapsodia, Shutz, Joes, Karen Millen, Calvin Klein, Lacoste, Log-On, Gear Central, Tommy Hilfiger, Chanfle y Recontra Chanfle, Ishop, Aéropostale, Adidas and Levi's.
Dining and entertainment venues at Grand Outlet Riviera Maya
Food and beverage options at the mall will include Wingstop, Hello Kitty Café, Starbucks, Sash-Tao Sushi, FRANKS, Dons Tacos and Burritos, Xixi Wok, Milos Restaurante, L'Osteria Totó, Don Pastor, Fuente de Sodas, Kepa Crepa and Fu-Tian.
Major attractions will include an ice rink, an amusement park, a 7,500-seat auditorium, a hot air balloon, an aquarium, artificial lakes, an outdoor activity park and a go-kart track.
Contractors involved
CallisonRTKL, a global architecture, urban planning, design and creative services firm, received a contract to provide architectural, planning and urban design services for the project.
GigNet, a digital infrastructure company based in Mexico, was contracted to provide high-speed broadband internet services in December 2022.