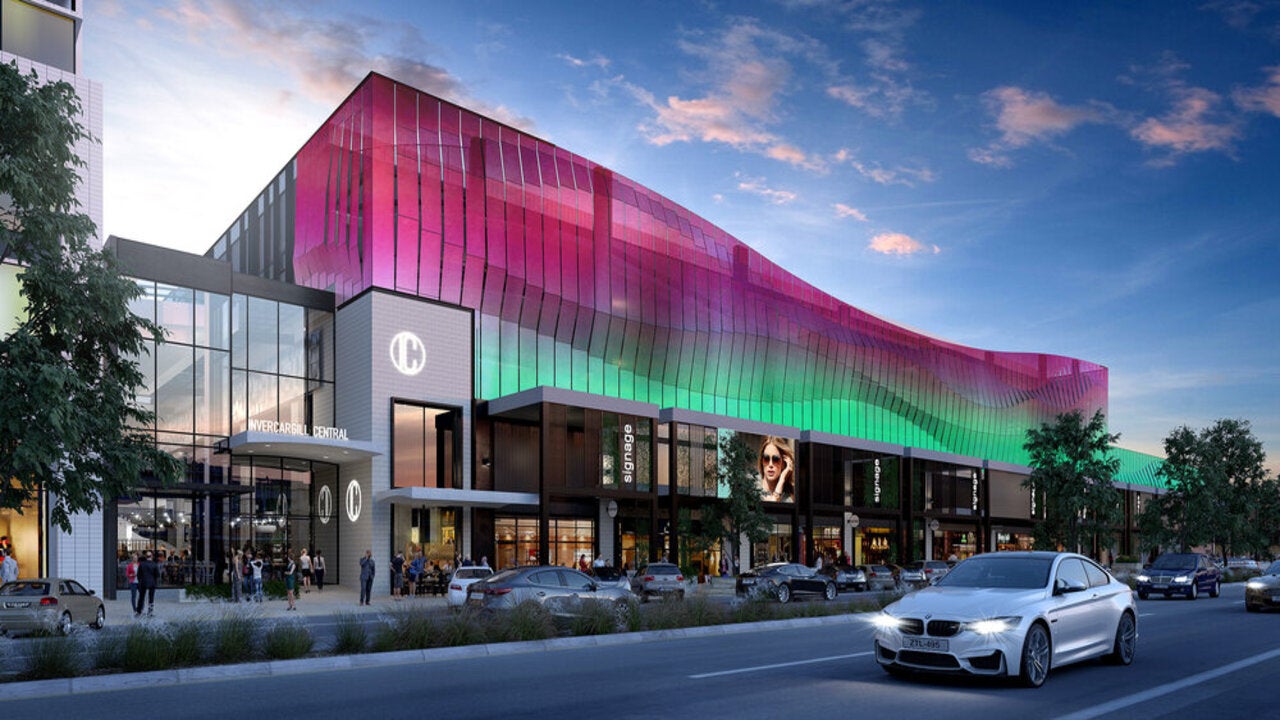 Stage one of Invercargill Central was opened in July 2022. Credit: Invercargill Central.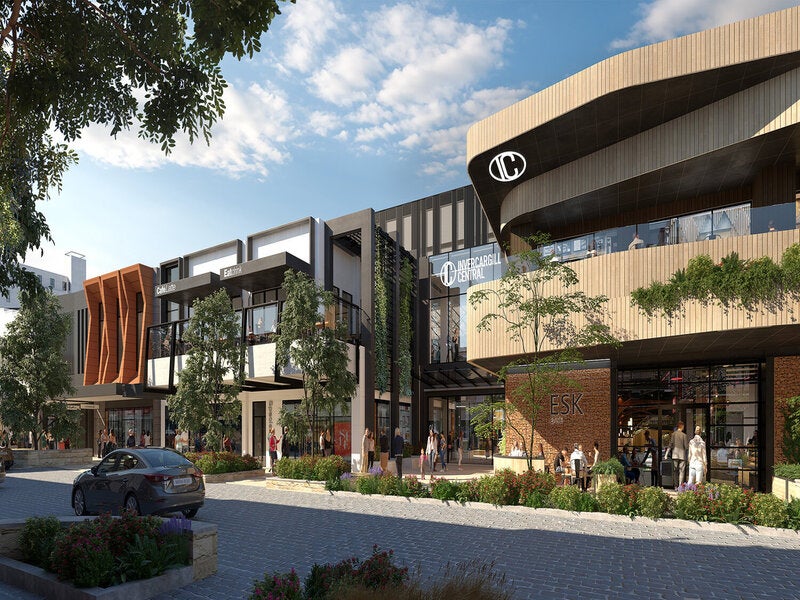 Invercargill Central features a contemporary design. Credit: Invercargill Central.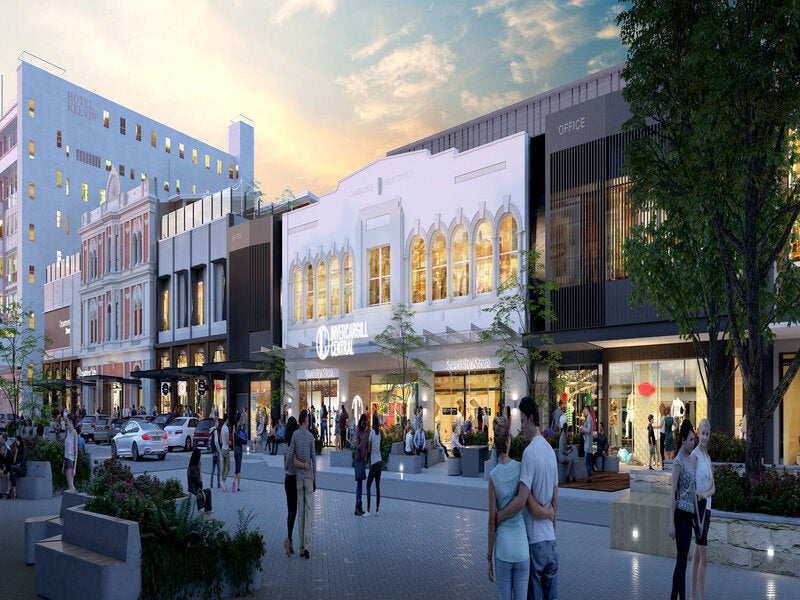 The retail development is integrated with adjacent office buildings, hotel, cinemas, and medical centres. Credit: Invercargill Central.
Invercargill Central is a new mixed-use development located in Invercargill, in the Southland region of New Zealand.
It is part of a NZD165m ($113.76m) transformation of the central business district of Invercargill. The masterplan for the redevelopment includes a mix of retail, civic, hospitality, entertainment, commercial, and residential spaces.
The redevelopment project is in line with the Southland Regional Development Strategy (SoRDS), which aims to increase the population of Southland by 10,000 people by 2025.
Invercargill City Council, Crown Regional Holdings, Geoff Thomson, and O'Donnell Family Investments are the equity investors in the project.
The redevelopment is being undertaken in three stages. The first stage of Invercargill Central was opened to the public in July 2022 while the second and third stages are expected to be opened in November 2022 and February 2023, respectively.
Location of Invercargill Central
The Invercargill Central redevelopment is being developed on a rectangular block, situated between Tay Street and Esk Street, with Dee Street and Kevin Street as boundaries.
Invercargill Central design details
The project retained the three heritage facades and incorporated them into the new development to provide a historic character. It provides a modern regional shopping environment with a contemporary design.
The internal area of the shopping centre features a modern classic design. The project created a new frontage to Esk Street and provides access to the Tay Street frontage, which has been designed with an illuminated lighting display along the carpark frontage above.
Invercargill Central Development details
The shopping destination will include a mix of local, national, and international retail brands. Stage one of the redevelopment spans 11,570m² (124,538ft²), comprising retail stores, amenities, and atriums. It also includes covered car parking space over an additional three acres to accommodate 300 cars.
The new retail area is integrated with adjacent office buildings, cinemas, and medical centres.
The project will also involve the creation of new laneways extending between north and south at the central block.
The second stage of the redevelopment will add a shopping area of 4,000m² and a car parking area to accommodate 350 additional cars.
Retailers at Invercargill Central
Newly opened retailers at the shopping centre include Farmers department store, Glassons, Merchant 1948, Pascoes the Jewellers, Mobile King, Amazon, Pagani, Michael Hill, and Mister Minit.
The Farmers store occupies 6,000m² across two levels. Just Cuts, Cotton on Mega, and EB Games are planned to be opened in the coming weeks.
The fashion precinct will house local brands and a curated range of fashion boutiques while the speciality precinct will house general merchandise stores selling daily essentials and services.
Dining areas
The ESK ST EATS​ precinct will offer indoor and alfresco dining options. It incorporates a contemporary approach to food service and will serve as a hub that will allow visitors to meet, eat, drink, and socialise.
The food and beverage area with an elevated design will provide an enhanced customer experience. It will be lined up with cafe clusters, laneways, and shared dining areas.
The Coffee Club cafe will be opened in the weeks to come.
Contractors involved
Amalgamated Builders, a construction company based in New Zealand, was appointed as the main contractor for the redevelopment project in July 2020.
Ceres Environmental was engaged to undertake the demolition work while Smith Crane and Construction was selected to conduct piling works.
Southern Insulation, a local company, received a contract for environmental services.
The design and delivery team comprises Cronos Projects, Cosgroves, Lewis Bradford Consulting Engineers, Buchan Group, Holmes Fire, WT Partnership, Geosolve, Fulton Ross, Abley, Heritage Properties NZ, and Bonisch Consultants.
Buchan Group was engaged as the architect for the project while Lewis Bradford Consulting Engineers was selected to provide structural engineering services.
Colliers International, a commercial real estate services company, was appointed as the leasing agent for the project.