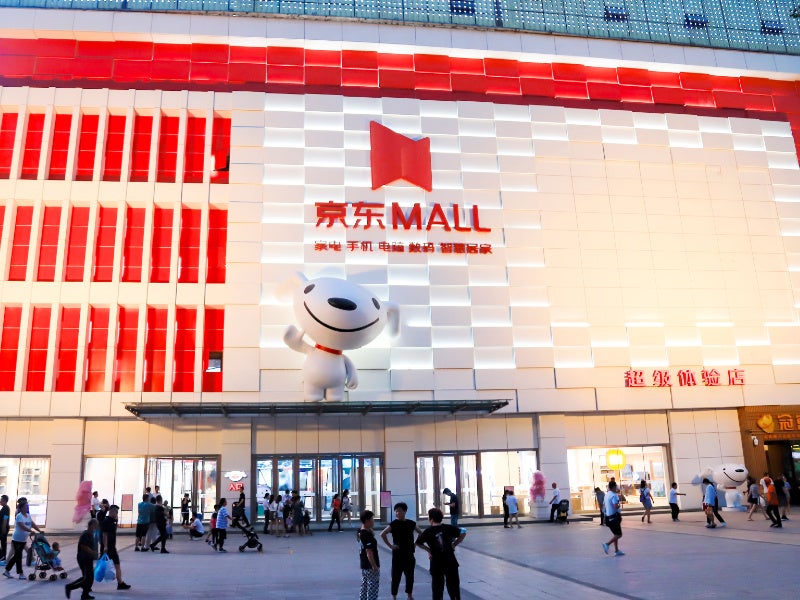 The JD Mall located in Xi'an, China, is an upgraded version of JD.com's E-Space store offering. Credit: JD.com.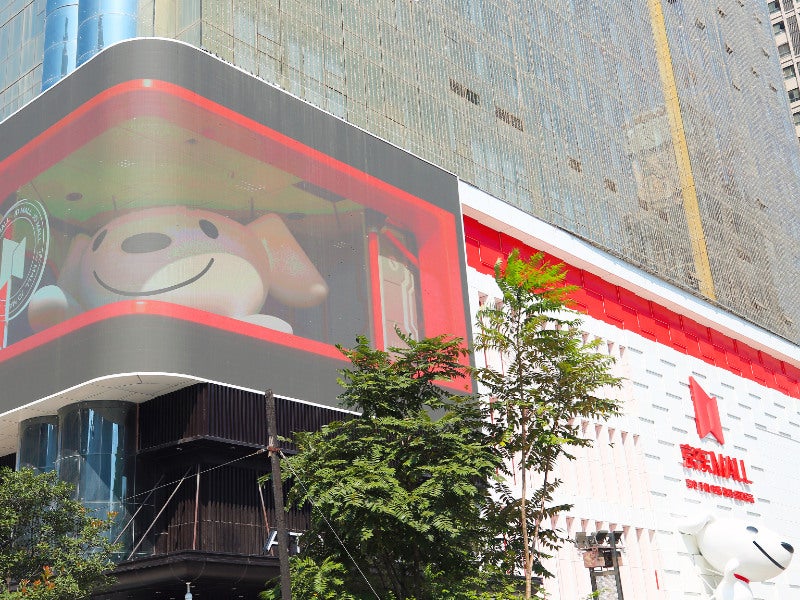 JD Mall offers more than 200,000 products from a range of domestic and international brands. Credit: JD.com.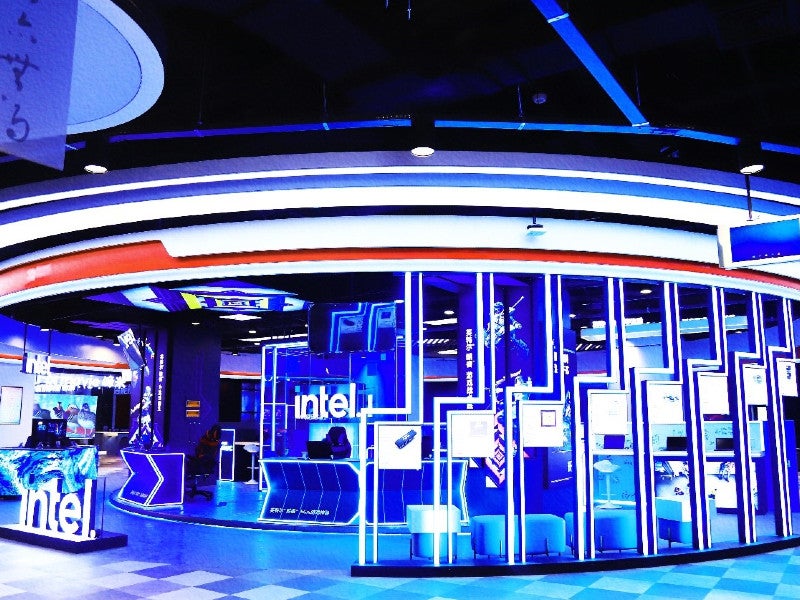 Customers can enjoy an immersive experience at the mall. Credit: JD.com.
JD Mall is a new shopping destination in Xi'an city, China. Opened in September 2021, the mall is owned by Chinese e-commerce company JD.com.
JD.com is one of the leading online retailing companies in China, with a customer base of more than 500 million. It is also one of the top retailers in the world, based on revenues.
JD Mall was developed as part of the company's strategy to operate different kinds of physical stores to provide a multi-store experience to customers. The company's multi-store portfolio includes JD E-Space, JD retail experience outlets, JD home appliances flagship stores, and JD computer and digital stores.
JD.com announced the JD Mall project in March 2021. The mall is the company's third E-Space store in China after the Chongqing and Hefei experience stores, which were inaugurated in November 2019 and June 2021, respectively.
Location of JD Mall
JD.com's JD Mall is located at Shenglong Square, 80 Weiyang Road, Weiyang District in Xi'an city, Shaanxi province, China.
Opened in 2014, Shenglong Square is a business area located north of Xi'an. It houses multiple stores and brands and serves more than ten million residents of the city.
JD Mall details
Occupying an area of 42,000m² across five floors, JD Mall is an upgraded version of the company's E-Space retail store concept. The mall is focused on providing an immersive omnichannel shopping experience to customers.
The integrated shopping centre provides 200,000 products from more than 150 domestic and international brands.  It features 11 themed experience zones and 29 product interaction zones including a beauty salon, audio experience zone, massage area, and drone testing zone, letting the consumers experience the products.
The mall allows consumers to 'look and feel' the products. Once the product is selected, customers can purchase it by scanning the QR code on the product and receive it through home delivery mode.
JD Mall delivers select products within two hours and provides 24-hour installation services.
Products offered by JD Mall
The mall offers a range of products including home appliances, consumer electronics, digital accessories, home furnishings, kids products, smart healthcare products, and auto accessories.
JD Mall incorporates advanced technology to provide an improved shopping experience for customers. It is equipped with virtual reality (VR) equipment, holographic projection, intelligent robot, virtual live streaming facility and transparent computer room.
Further, the shopping destination offers a home theme, which offers a one-stop solution for home design, along with purchase options for household products and appliances. The home design package supports the customers during different stages from designing and product selection to installation and aftersales.
JD E-Space concept
JD.com's E-Space stores enable customers to virtually try the products at the store before making the decision to purchase any item. The concept is beyond the look-and-feel and includes go-karts, baking classes, and product testing spaces.
The E-Space store displays a large and varied product mix including electronic products, digital accessories for health, home appliances, fitness and beauty products and office supplies.
The company announced in August 2020 that it plans to open 20 additional E-Space stores in tier-one cities, 300 home appliance stores in tier-two and tier-three cities and 5,000 township stores across towns and villages in China by 2025.