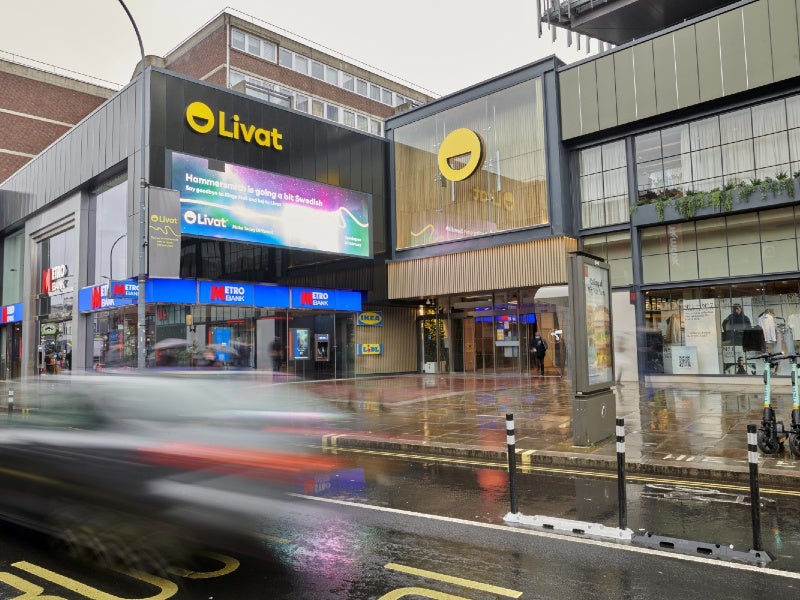 Ingka Centres inaugurated Livat Hammersmith, a redeveloped shopping centre, in London, UK, in February 2022. Credit: Ingka Centres Holding B.V.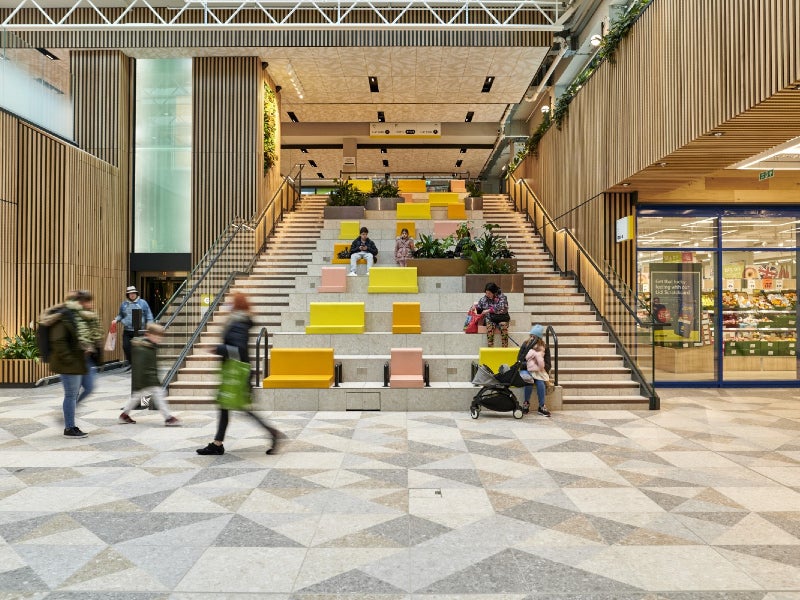 The redeveloped shopping centre offers visitors places to relax, interact with others, shop, and eat. Credit: Ingka Centres Holding B.V.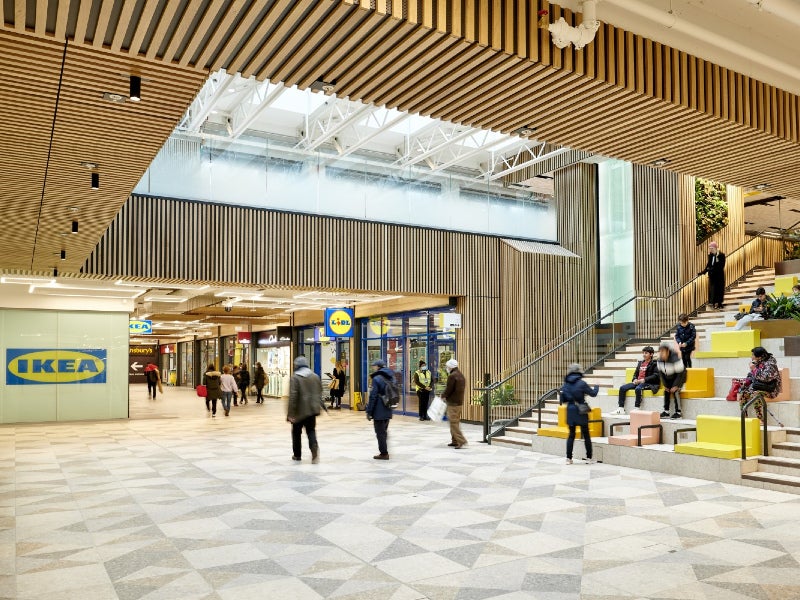 Livat Hammersmith is part of Ingka Centres' strategy to go beyond the traditional notion of shopping centres. Credit: Ingka Centres Holding B.V.
Ingka Centres, part of Ingka Group, which owns the IKEA brand, opened Livat Hammersmith, a shopping complex, in west London, UK, in February 2022.
Ingka Group is one of the 12 franchisees that operate IKEA stores under franchise agreements with Swedish furniture retailer Inter IKEA Group. It also owns an investment arm known as Ingka Investments.
The Livat Hammersmith project involved the redevelopment of Kings Mall, in Hammersmith. The redeveloped mall has been renamed Livat Hammersmith. It provides spaces for gathering, entertainment, shopping, and dining.
Schroder UK Real Estate Fund sold the Kings Mall to Ingka Centres in January 2020. The shopping centre was transformed into a new IKEA-anchored mixed-use destination.
The cost of acquisition and redevelopment was estimated at £170m ($222.9m). Livat Hammersmith, which is part of Ingka Centres' €5bn ($5.66bn) global expansion plan, is the first Livat meeting place in Europe.
The Livat brand represents a shift away from the traditional notion of shopping centres and re-invents the concept of urban meeting places.
Location of Livat Hammersmith
Livat Hammersmith is located on King Street, in the heart of the London Borough of Hammersmith and Fulham. It is three minutes away from Hammersmith bus station and Hammersmith tube station. The location has a catchment area of 1.2 million residents.
Livat Hammersmith details
The shopping complex has a total leasable area of 27,133m² (292,057ft²), spread across four floors, including two below-ground floors. The mall can accommodate a total of 33 shops.
The redeveloped facility features contemporary interior design inspired by the company's Scandinavian roots.
The new atrium located at the centre of the mall provides a sheltered gathering area for visitors to relax, read a book, or chat with friends. It features colourful 'Livat stairs' that allow visitors to stop by or meet people.
Retail and dining options at Livat Hammersmith
Livat Hammersmith is anchored by a new and small IKEA store, which offers IKEA home-furnishing accessories with a full range available for home delivery or pickup at nearby points.
The IKEA store is the first such outlet providing a range of IKEA products to UK consumers on the high street.
The small format store, which is one-fourth of the size of a traditional IKEA store, is designed with a free-flowing layout to fulfil the needs of people living in city centres.
Livat Hammersmith also houses local start-ups and pop-up format stores. Other outlets within the shopping centre include Clarks, EE, Foot Locker, Frame, H&M, Lidl, NewLook, O2, Primark, Sainsbury's, Specsavers, Three, and Wilko.
Library of Things, a UK-based social business that helps in renting out everyday useful household items, will open to public in June 2022.  It is funded by the Hammersmith and Fulham Council.
Food and beverage (F&B) options within the mall include Alma Café, Costa, and Wasabi. A Swedish Deli, located at the corner of the store, provides 'grab and go' services.
Amenities at Livat Hammersmith
Livat Hammersmith features ATM machines, bike parking spaces along King Street, and a lift located near the Atrium that offers access to the parking lot.
The Livat stairs are equipped with several USB sockets, allowing visitors to charge their phones. Several resting spaces are also present throughout the centre.
The shopping centre has a three-level parking area that comprises 625 car parking spaces, including 43 disabled bays. The parking slots are on level -1, level -2, and ground floor. In addition, 67 electric vehicle (EV) charging points are available within the car park.
Sustainability
Livat Hammersmith will use 100% renewable energy for all common and communal areas.
The shopping mall is fitted with multiple waste bins to encourage waste recycling. The bins can be used to segregate organic waste, plastic, cardboard and paper, and other waste.