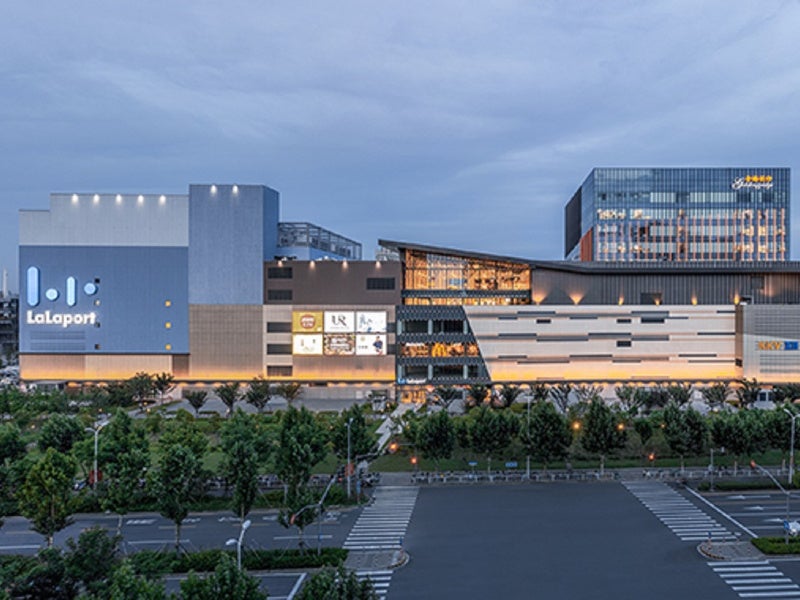 The LaLaport Shanghai Jinqiao shopping mall was officially inaugurated in October 2021. Credit: Mitsui Fudosan Co., Ltd.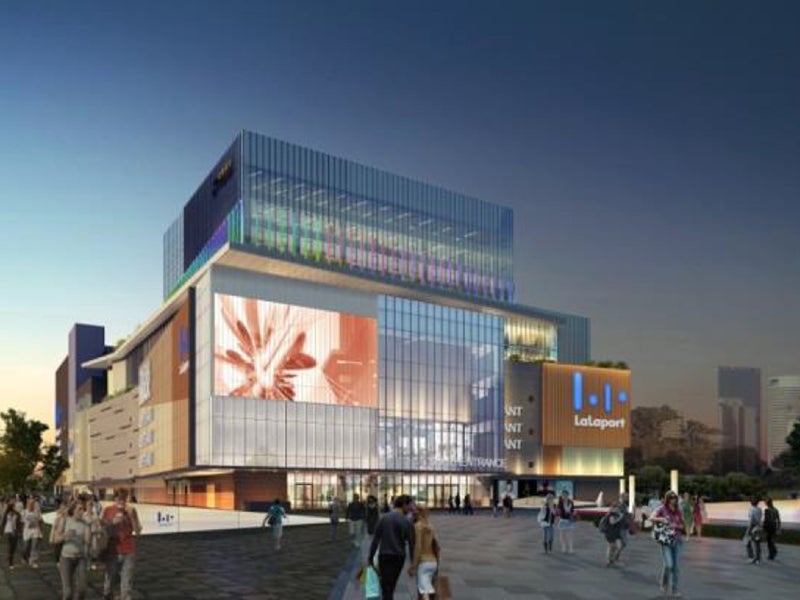 The shopping mall will be home to several Chinese and international brands. Credit: Mitsui Fudosan Co., Ltd.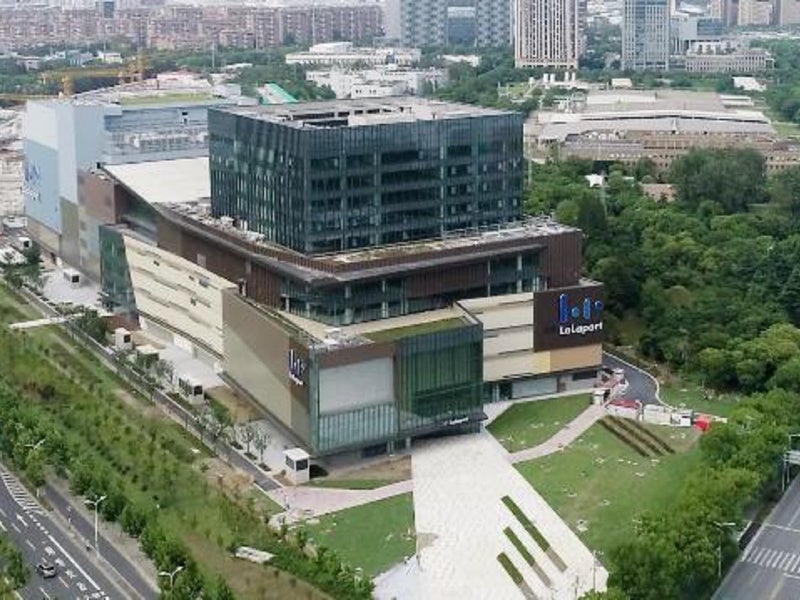 The 11-storey shopping mall will include approximately 180 stores that are expected to be opened in phases. Credit: Mitsui Fudosan Co., Ltd.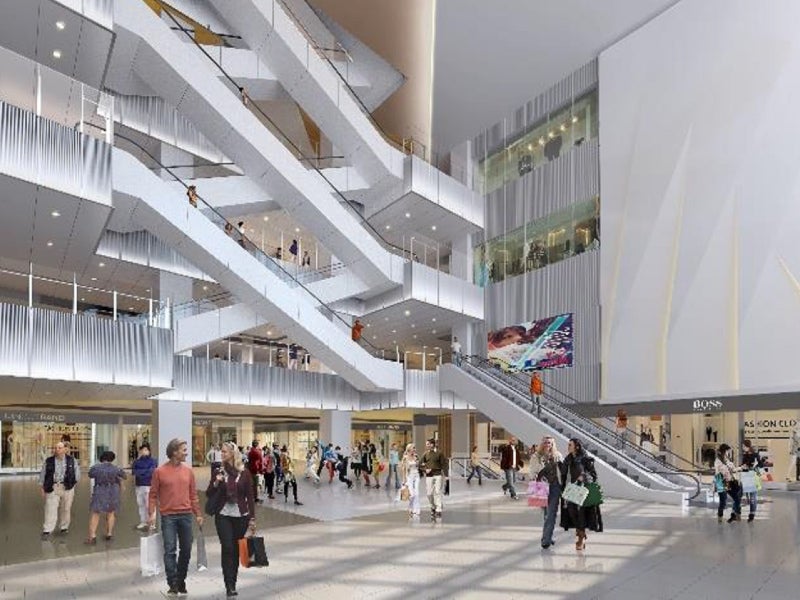 LaLaport Shanghai Jinqiao was designed by taking cues from origami culture and modern elements of Shanghai. Credit: Mitsui Fudosan Co., Ltd.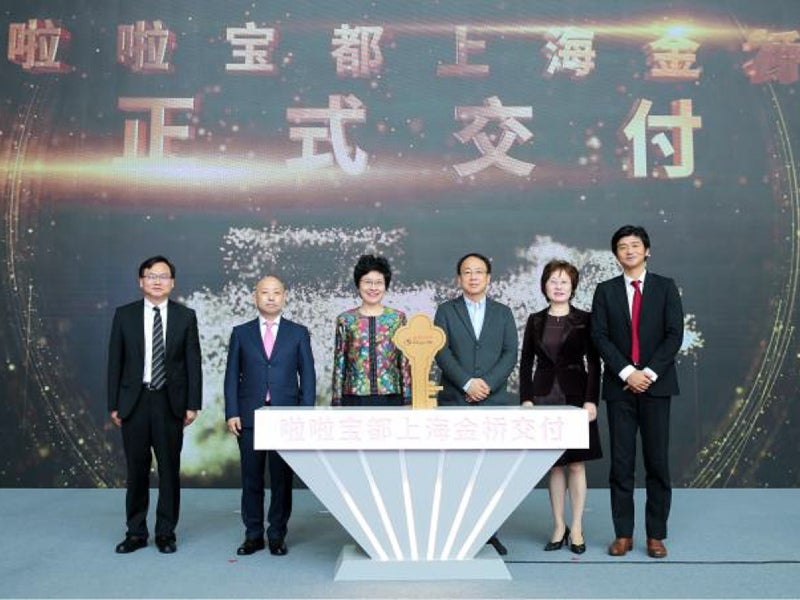 The building was handed over in November 2020, upon completion of the construction. Credit: Mitsui Fudosan Co., Ltd.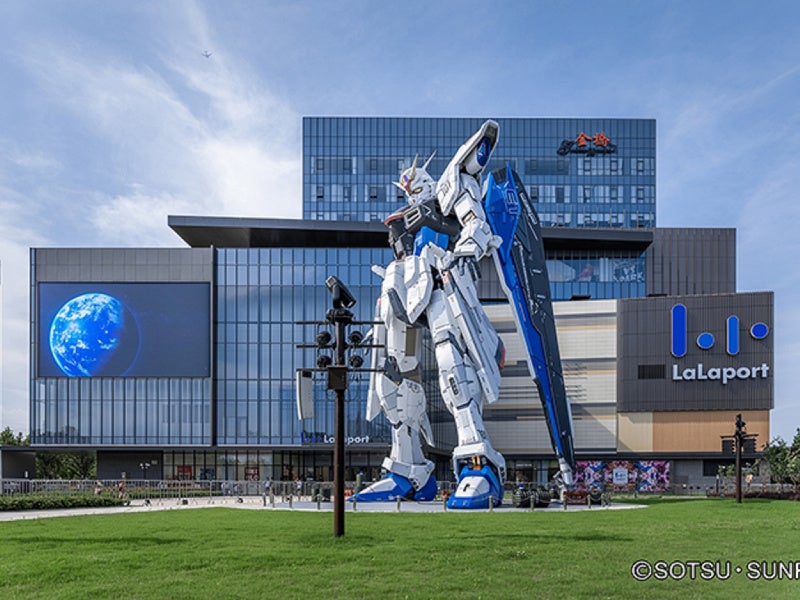 The shopping mall features a Freedom Gundam suit statue outside the building. Credit: SOTSU / SUNRISE.
The Mitsui Shopping Park LaLaport Shanghai Jinqiao shopping mall in Shanghai, China, was developed by Japanese real estate developer Mitsui Fudosan's subsidiary, Shanghai Jinqiao Commercial Management.
Inaugurated in October 2021, LaLaport Shanghai Jinqiao is the first overseas LaLaport shopping mall opened by Mitsui Fudosan.
The regional shopping centre is designed to provide an experiential shopping experience to visitors. The mall hosts multiple fashion brands, daily convenience stores, a restaurant area, and amusement facilities.
Construction of the mall started with the ground-breaking ceremony held in March 2017. Built by Shanghai Jinqiao Export Processing Zone United Development, the main building of the shopping mall was handed over to the Mitsui Fudosan in November 2020.
The mall opened in April 2021 and became fully operational with more than 170 specialty stores in October 2021.
Several popular stores and entertainment zones were also opened successively at the mall between April and October 2021. They included movie complex SFC SHANGYING CINEMA, equipped with private VIP rooms; EXPG ENTERTAINMENT, an entertainment academy run by LDH Group; and dining zone Umami-cho, which houses a wide variety of Japanese restaurants.
Mitsui Shopping Park LaLaport Shanghai Jinqiao location
LaLaport Shanghai Jinqiao is located on approximately 462,848ft² (43,000m²) of land on 738 Xinjinqiao Road, within the Pilot Free Trade Zone (Jinqiao Development Zone) in the Pudong New District, east of Shanghai city.
The shopping centre is approximately a seven minute walking distance from Taierzhuang Station, on Shanghai Metro Line 9.
Design and features of the Mitsui Shopping Park
The shopping centre incorporates geometric designs and dynamic design elements, inspired by contemporary and modern features of Shanghai and traditional Japanese origami art.
A unique and attractive feature of the shopping centre is a life-sized Freedom Gundam statue outside the building. Freedom Gundam is a mobile suit that appeared in the Japanese anime television series Mobile Suit Gundam SEED, which was broadcast in 2002. It is the first full-sized Gundam statue installed outside Japan. Mitsui Fudosan installed the statue in collaboration with Bandai Namco Group subsidiaries, namely Sunrise, and Sotsu.
The shopping centre is part of an 11-storey building that also houses office space. The office component is not part of the shopping mall project. In addition to the 11 above-ground floors, the building has two floors below ground.
The basement levels house car parking lots, that can accommodate up to 1,000 vehicles, while the retail area extends between the first basement and the sixth floor, and partly occupies the seventh floor. The office space is between the seventh and 11th floors.
The total floor area of the building is approximately 1.57 million square feet (146,000m²), of which the retail component spans 1.38 million square feet (129,000m²), and the office area is 18,298ft² (17,000m²).
Retail offerings at Mitsui Shopping Park
The shopping centre houses approximately 180 stores. Experiential stores at the mall include Bandai Namco VS Park, Asobi Park Plus, Coo & Riku, Space Zoom, and Will's Fitness.
Other stores at the mall include Uniqlo, Nitori, Urban Revivo, Kicks Lounge, Adidas, Seiko, Jins, Paris Miki, Combi, and X11.
Dining options at LaLaport Shanghai Jinqiao
The dining area of the shopping centre has a Japanese restaurant zone with 13 restaurants. It features several Japanese design elements such as eaves and noren curtains. The restaurants feature the latest trends in Japanese cuisine.
The food court at the mall has a seating capacity of nearly 600 people, across ten Chinese restaurants. It also includes amenities such as kids' seats, baby chairs, and a play area for children.
A snack and food sales zone, known as 'LaLa Marche', resembles a typical Japanese department store selling food items. LaLa Marche offers both Japanese and Chinese sweet shops, restaurants, and other food stores.
Other amenities at LaLaport Shanghai Jinqiao
The shopping destination offers both indoor and outdoor event spaces. People from the upper floors can also view the events from the four storey-high stairwell section. Several large LED screens are also placed across the building.
The shopping facility features feeding rooms and spaces to organise events for parents and children. 'Mama With Lalaport' is an initiative to make the shopping destination family friendly. The initiative has already been implemented at other locations in Japan, and is being launched for the first time in China.
LaLaport Shanghai Jinqiao also offers a showroom for electric vehicles, and 128 electric vehicle charging stations in its parking space.