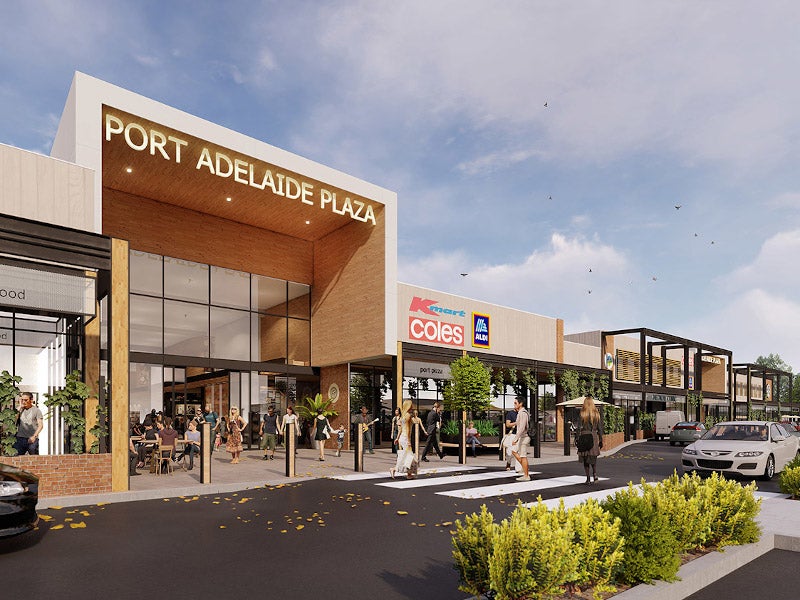 Port Adelaide Plaza, a sub-regional shopping centre in Port Adelaide, Australia, is undergoing a major redevelopment to revitalise the area and enhance the visitor experience.
Owned and managed by Precision Group, the shopping centre was previously known as Port Canal Shopping Centre. It was renamed to Port Adelaide Plaza shopping centre in April 2019.
The A$45m ($34.09m) redevelopment project was launched by Shaun Bonett, founder of Precision Group, in 2018. The first stage of the project was opened to the public in April 2019, while the second stage is expected to be opened in the second half of 2020.
The project is expected to create 120 jobs during construction and 160 retail jobs upon completion. It will also complement the new Port Dock railway line project, which is expected to restore train services to Port Adelaide after nearly 30 years.
Location of Port Adelaide Plaza
Port Adelaide Plaza is located in the centre of one of Adelaide's oldest ports, Port Adelaide in South Australia.
It is located 14km to the northwest of the Adelaide Central Business District (CBD) and can be easily accessed from Commercial Road. The plaza location is just five minutes away from the Port River by walk.
Port Adelaide Plaza redevelopment details
The Port Adelaide Plaza redevelopment project will expand the shopping centre from an area of 19,000m² to more than 29,000m². With an estimated end value of $133m,  it aims to create a community hub and gathering space for local people.
"In February 2020, Precision Group completed a A$1.3m ($0.86m) photovoltaic (PV) project by installing 2,030 SunPower solar panels on the rooftop of the facility. "
The expanded shopping destination will have more than 60 retailers, including speciality shops, cafes, commercial premises and restaurants. A childcare centre was also opened at the mall as part of the redevelopment. It is estimated that the plaza will attract more than 3.5 million shoppers annually.
The first stage of the development welcomed Aldi, TerryWhite Chemmart, Australia Post, Bendigo Bank and Paisley Park Early Learning Centre.
As a part of the upgrade, three new dining options were opened, including Shanghai Tea House, Funk Coffee and Yiros Central. The dining precinct features wide awnings, alfresco ceiling fans and gas heating.
In February 2020, Precision Group completed a A$1.3m ($0.86m) photovoltaic (PV) project by installing 2,030 SunPower solar panels on the rooftop of the facility. The 824kW system was switched on in January 2020.
The solar power system will offset 962t of CO₂ emissions a year and meet half of the plaza's electricity needs, including base building, air conditioning, lighting and lifts.
A new childcare centre, Paisley Park Early Learning Centre, was opened in January 2020. It has two outdoor, all-weather playgrounds with gardens, riverbeds, nature trails, wooden play forts and sand-pits. Other amenities at the childcare facility include cycle paths and trampoline.
Existing details of Port Adelaide Plaza
Port Adelaide Plaza is a two-storey building for shopping and convenience services such as salons, financial services and mobile repairs. Retailers at the facility include Kmart, Coles and Liquorland.
The facility serves a population of 60,800 and more than 8,000 businesses. It also features amenities such as play pod, lost and found facility, parents room, restrooms, and community book exchange.
The shopping centre offers free parking space and express parking and addresses parking needs of visitors with disabilities, parents with prams and senior citizens. The western part of the mall has more than 370 free car park spaces, while additional car parks are available near Thomas Place. The eastern and western car parks are installed with shade sails.