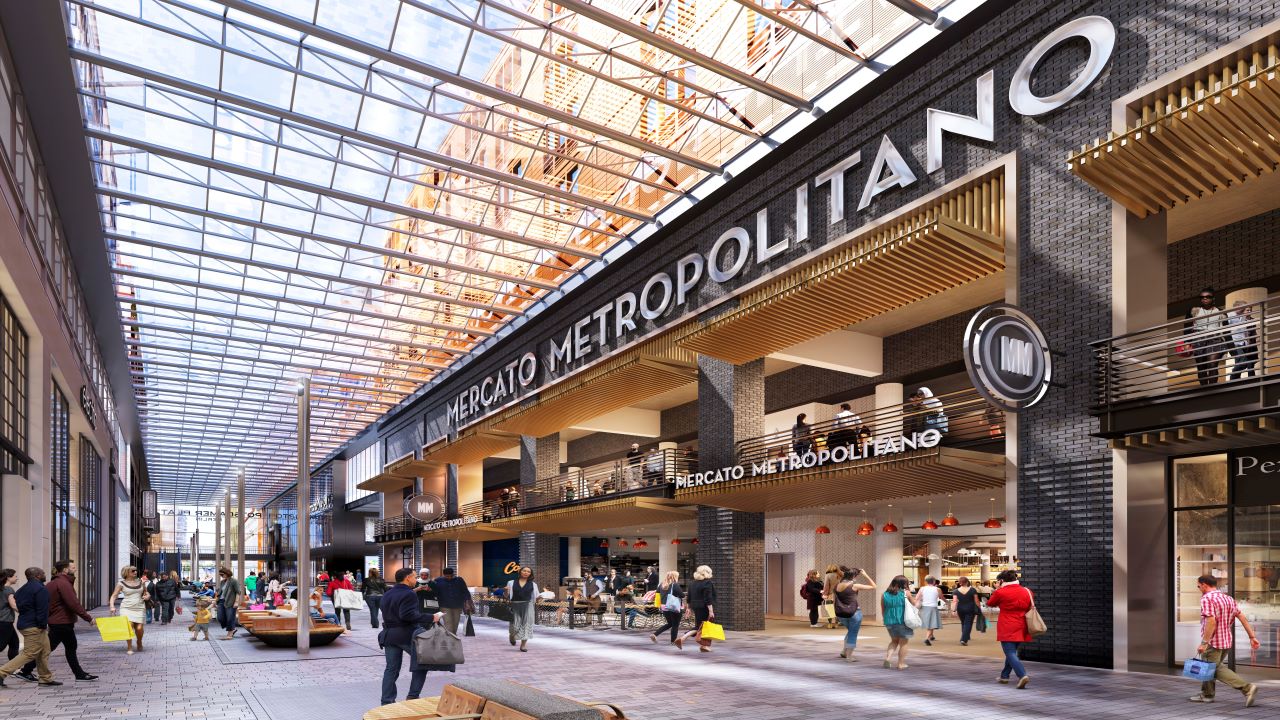 Postdamer Platz Arkaden shopping facility will be anchored by Mercato Metropolitano, following the repositioning. Credit: Brookfield Properties.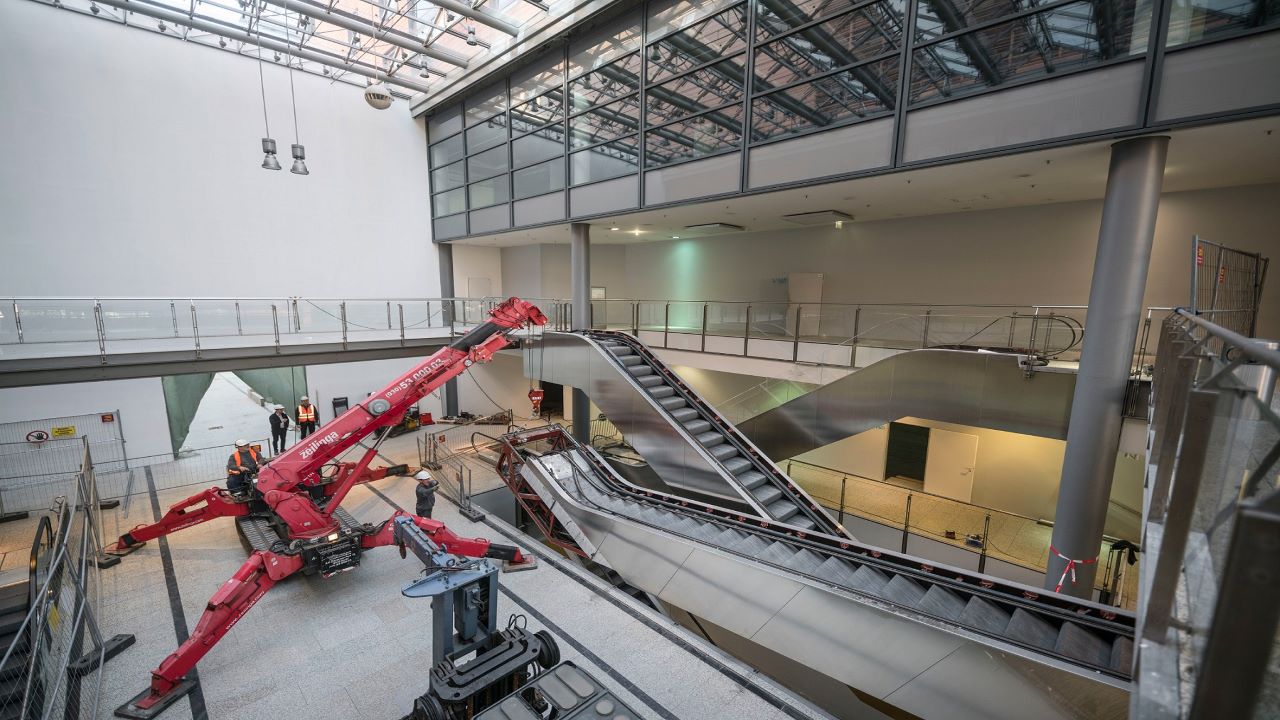 The renovation of Potsdamer Platz Arkaden began in January 2020. Credit: Vincent Mosch.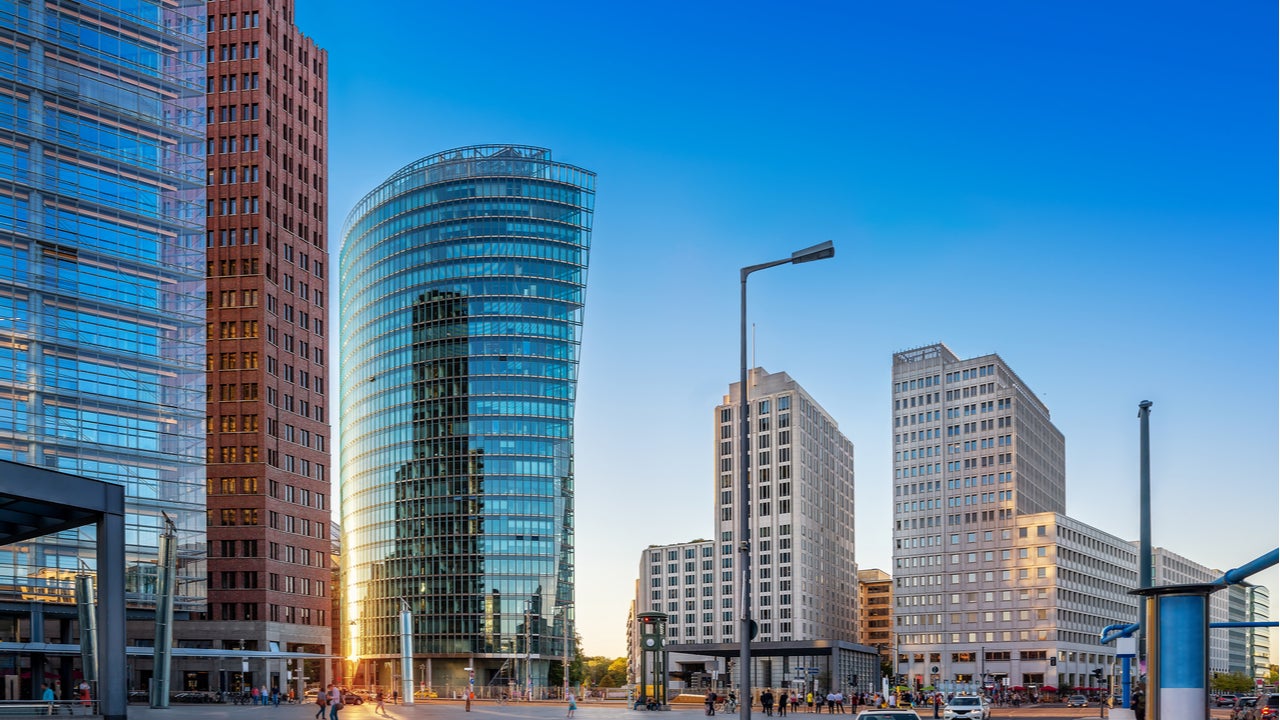 The mall is part of the Potsdamer Platz quarter in Berlin. Credit: frank_peters / Shutterstock.
Postdamer Platz Arkaden, a shopping centre in Berlin, Germany, is being renovated to add new retail and restaurant options. The reconstruction project aims to transform the mall into a lively and modern urban place to provide visitors with an enhanced shopping experience.
The renovation will create a vibrant shopping destination with a mix of retail, dining and entertainment spaces. It is being implemented by Brookfield Properties, the asset manager of Berlin's Postdamer Platz square, and ECE, the shopping centre's operator.
Construction for the renovation began in January 2020 and is expected to be completed in 2022.
Potsdamer Platz Arkaden location
The Potsdamer Platz Arkaden shopping centre is a part of the Potsdamer Platz quarter, which is located near the Reichstag and the Brandenburg Gate in the heart of Berlin. It is close to the Potsdamer Platz train station and is well-connected by bus and subway services.
Potsdamer Platz Arkaden renovation details
The renovation scheme seeks to create a connection to the project site's history and reposition the mall as a distinctive shopping and leisure centre with an international high street format.
The renovation will create a vibrant shopping destination with a mix of retail, dining and entertainment spaces."
The renovation work on the 46,000m² German shopping facility is underway and includes the repositioning of arcades. The refurbished mall will include 90 shops and flagship stores in the areas of science and beauty, technology, mobility and leisure, sport and entertainment, and gastronomy.
The existing shopping street on the upper floor will be removed and replaced with two-storey facades. The redesigned arcades will welcome new culinary options, including a community market, as well as global restaurant concepts and local providers on two levels spanning approximately 5,500m².
The architecture will include double and triple-height façades. International brands will occupy the upper levels of the mall while local amenities and service providers will be housed in the basement.
Retail offerings and service stores at the mall
Retail stores at the mall include H&M, Icono, DM Drogeriemart and Krass Optik while services stores include Essanelle, K Kiosk, Service Point (Shoe & Key service) and Picobello. The shopping centre also includes Postdamer Platz Pharmacy and a supermarket, REWE.
Dining and entertainment avenues
The shopping facility will include a new anchor tenant, Mercato Metropolitano, a sustainable community market offering freshly prepared and artisanal food from local and international producers. Dining options at the mall include Auf Die Hand, Brammibal's Donuts, and Deli Am Markt, and Eat Happy.
Other restaurants and dining spaces at the Postdamer Platz square include Paulaner Wirtshaus, Jamboree, Facil, Ristorante Essenza, Tizian, Que Pasa, Vox Restaurant, Burgermeister, Pasta Maria, Panoramacafé, Pizza Hut, The Barn, Weilands, and Maredo Steakhouse.
The square also has CinemaxX, which extended its lease by 20 years until 2040, as well as Casino Berlin.
Potsdamer Platz details
The Potsdamer Platz square, with 17 buildings and ten streets, comprises office, residential and hotel buildings, as well as art and culture. Opened in 1998, it has approximately 130,000m² of office space, 46,000m² of retail space, 25,000m² of living space, and two five-star hotels with 500 rooms. It also has a multi-storey car park with more than 2,100 parking spaces.
The underground car park has three different entrances and includes 700 bicycle parking spaces for cyclists.
Brookfield Properties is redeveloping Potsdamer Platz, including the replacement of a bank consortium and the renovation of the shopping centre. The company secured €1.1bn ($1.25bn) in long-term financing from commercial banking company LBBW in February 2019.
Contractor involved
Ed. Züblin is responsible for the renovation and modernisation of the shopping facility. The company was awarded a contract for the renovation project in March 2020.