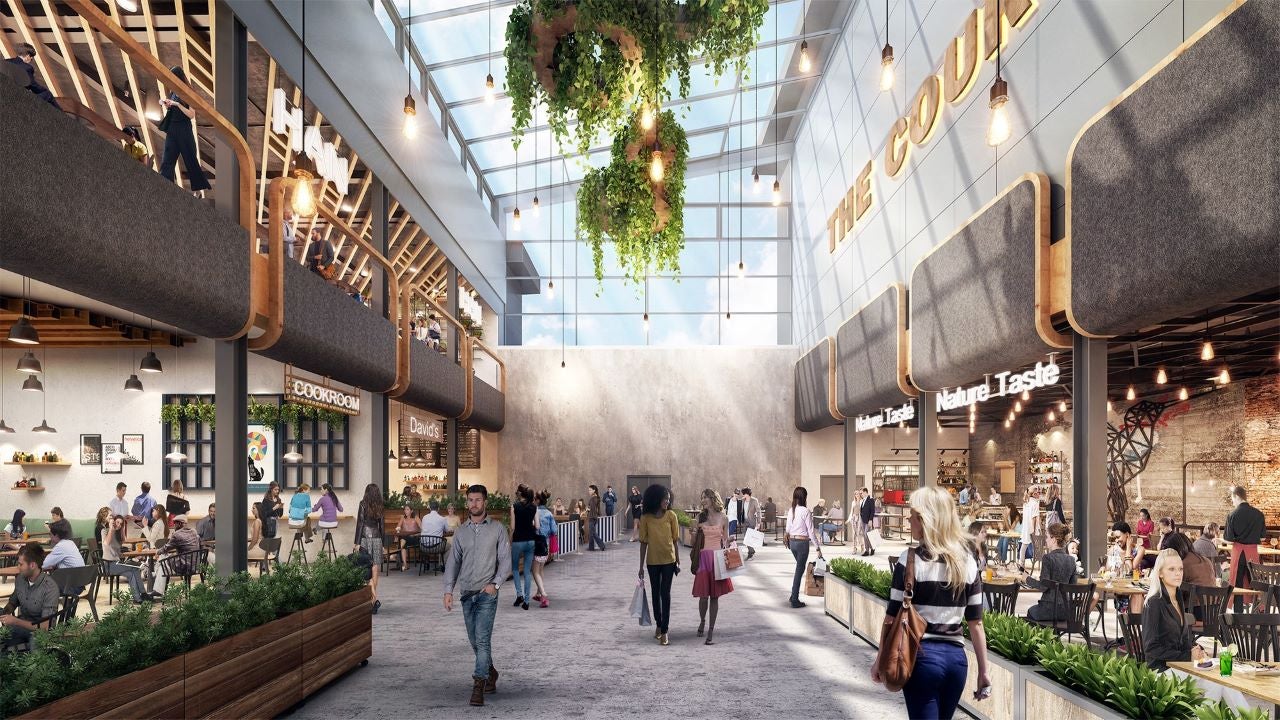 John Lewis & Partners' refurbishment of its unit is a part of the wider Queensgate Shopping Centre extension project. Image courtesy of Aver.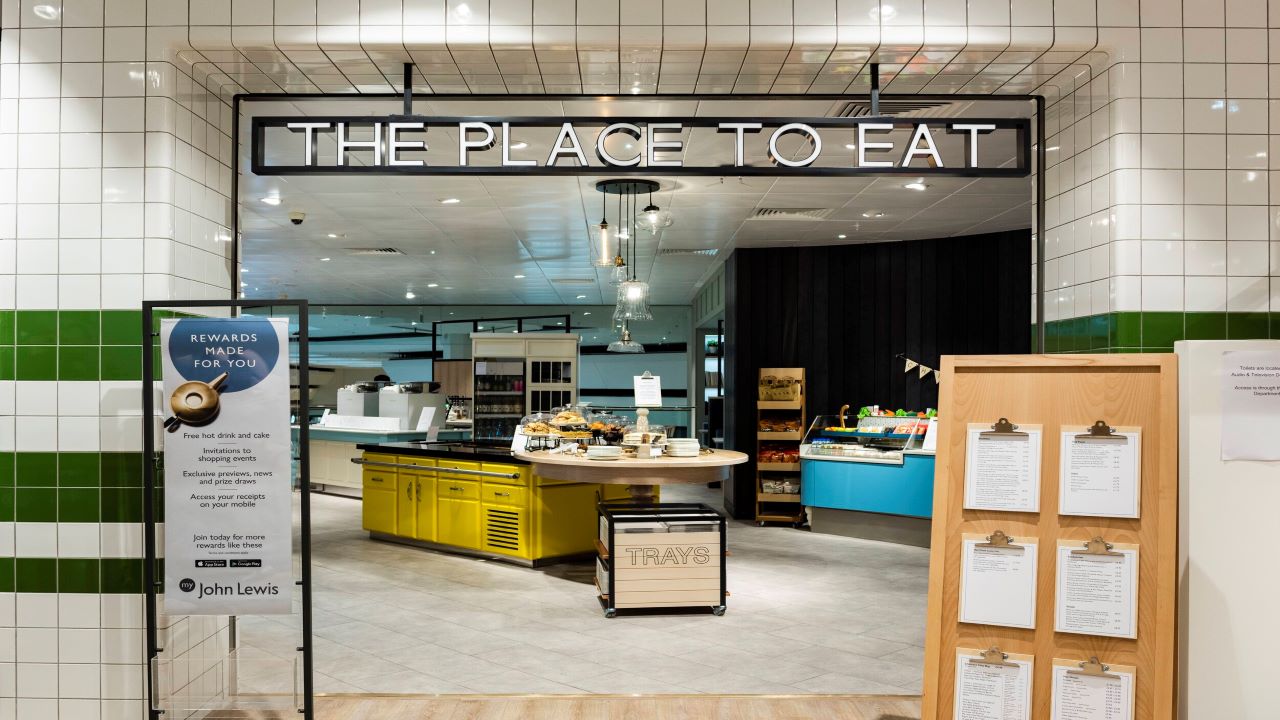 John Lewis renovated The Place To Eat dining option under the renovation. Image courtesy of Aver.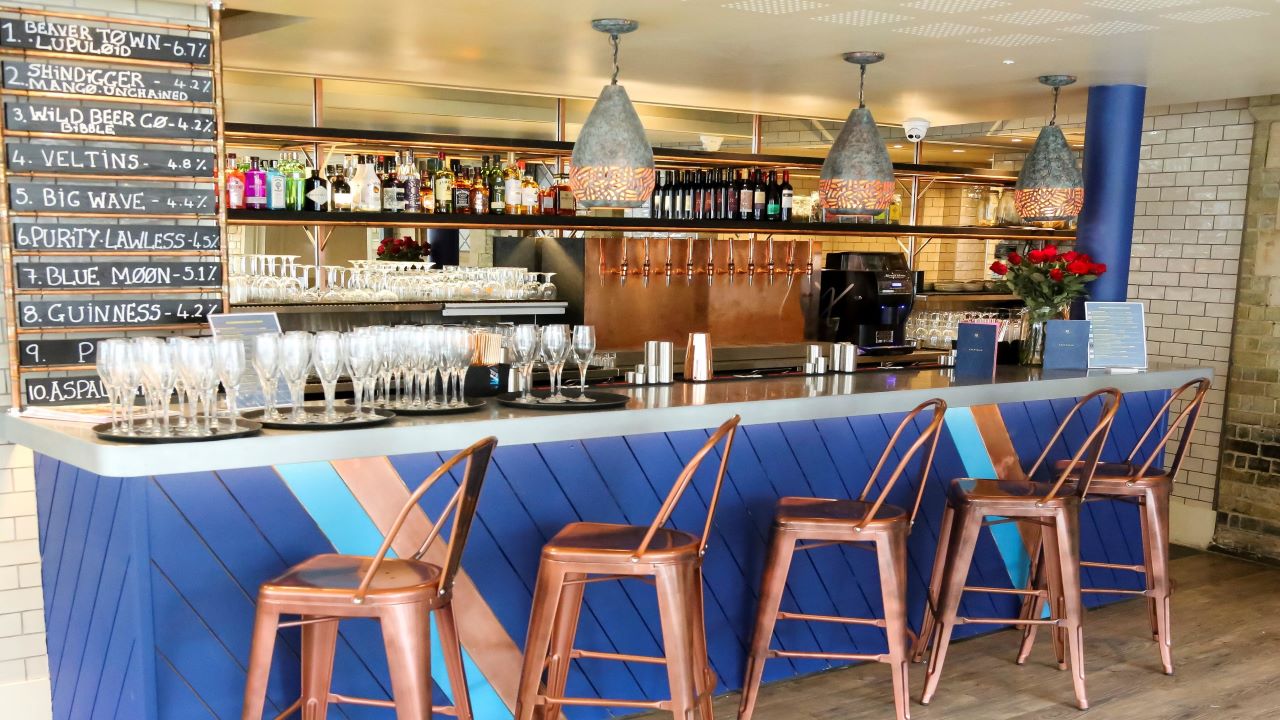 The new 4,329ft² Tap & Tandoor gastro pub was opened in September 2019. Image courtesy of Aver.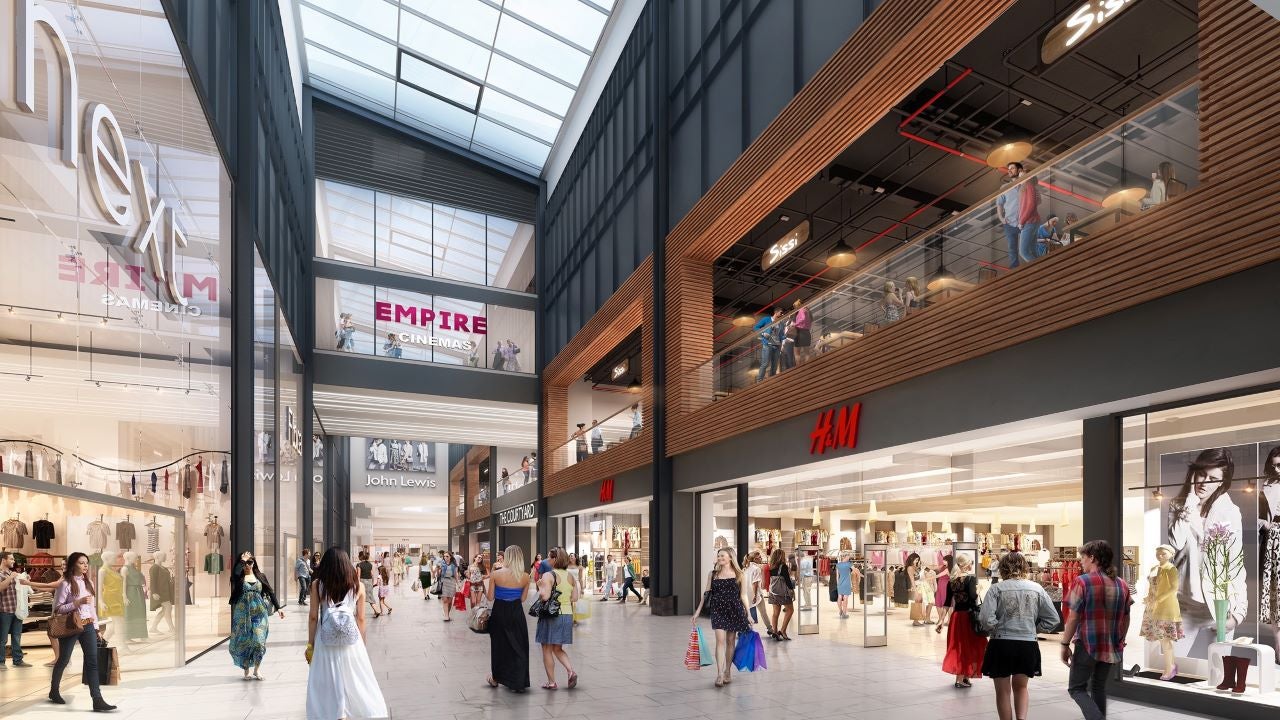 The shopping centre will house a ten-screen Empire Cinema that will be opened in 2021. Image courtesy of Aver.
Queensgate Shopping Centre, a retail and leisure destination in the heart of Peterborough, UK, is being expanded with an estimated investment of £60m ($70m). Owned by Invesco Real Estate and managed by Lendlease, it attracts approximately 16 million visitors a year.
The extension is being carried out in two phases. Work on the expansion commenced in early-2019 and is expected to be completed by the end of 2021.
The shopping centre extension will create 200 jobs upon completion. The latest expansion comes after the mall unveiled an £8m ($10.57m) interior mall refurbishment to create a more contemporary shopping experience for visitors.
Queensgate Shopping Centre extension details
The expansion will add a leisure component and introduce new retail stores for meeting the modern retailer requirements. Spanning 77,000ft², the expansion of the shopping centre is being undertaken in partnership with John Lewis & Partners. John Lewis refurbished its store at the shopping centre with a £21m ($23.51m) investment to create a new and improved retail layout.
As part of the expansion, fashion retailer River Island moved to a new 11,600ft² unit. In addition, new restaurants and a cinema complex will be opened above the existing shopping facility.
The expanded mall will have a new central atrium with a glazed roof on top. The atrium will include a bespoke restaurant and leisure space, and its design will allow natural light inside the building. Furthermore, a new bridge link is being created to enable connection between the extended space and the new cinema.
New store signings and upgrades in the past one year included Smiggle, New Look, Joules, Pandora, Yankee Candle, Ann Summers, and Sharps Bedrooms.
Retail and dining offerings at Queensgate Shopping Centre
Opened in March 1982, Queensgate Shopping Centre is home to more than 90 retail stores. Major retail brands at the mall include Primark, which occupies 60,000ft², Swarovski, Skechers, Deichmann, Next, H&M, and Disney.
Set to open in mid-2021, TK Maxx, a fashion and lifestyle brand, will occupy 37,500ft² on Queensgate's Upper Mall.
The upgrade of the 93,000ft² John Lewis store added improvements to all departments and introduced new features such as the Style Studio, Experience Desk and Womenswear department. The Experience Desk on the upper ground floor provides a concierge-style service for visitors, helping them in booking different services at the mall. The Style Studio offers customer services such as a one-on-one personal styling appointment or a group style consultation.
Retail stores in the beauty segment include Better Brows, Boots, Giorgio, Lush, MAC Cosmetics, Michael John, P Kai, Soul Happy, Supercuts and The Body Shop.
The refurbishment also renovated 'The Place to Eat' with improved décor and a new menu. Other dining options in the mall include Auntie Anne's, Burger King, Costa Coffee, Greggs, Hotel Chocolat, Krispy Kreme, McDonalds, Millie's Cookies, Ori Caffe and Tap & Tandoor.
Entertainment avenues at the mall
Set to open in 2021, a ten-screen Empire Cinema will anchor the shopping centre extension. It will include IMAX® and Empire's large format IMPACT® screens. The announcement of Empire Cinema as the new anchor tenant was made in July 2018.
Contractors involved
McLaren Construction was awarded a contract to perform the second phase of works for the shopping centre renovation. Gardiner & Theobald was appointed as the consultant for the works.
CBRE and Time Retail Partners acted on behalf of the shopping centre in the transaction with Empire Cinema, while HDH represented River Island.
Kovara Projects was contracted to provide roofing and cladding package for the expansion.