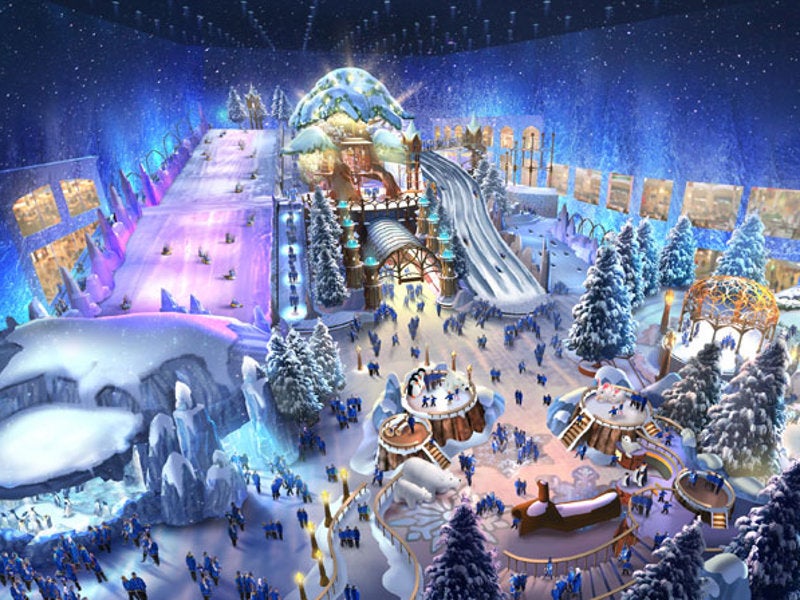 Reem Mall is a major retail, dining and entertainment destination being built in the Najmat District of Reem Island in Abu Dhabi, UAE, with an estimated investment of $1.2bn.
The project is being developed by Al Farwaniya Property Developments, a real estate development company jointly owned by United Projects for Aviation Services Company (UPAC), a subsidiary of Agility, and National Real Estate Company (NREC).
The Abu Dhabi Department of Transport granted approval for the transportation impact study of the project in December 2015, while approval for detailed planning was issued by the Abu Dhabi Urban Planning Council (UPC) in January 2016.
Construction on the project began at the end of 2017 and the foundation-laying ceremony was held in 2018. The mall is expected to be completed by the end of 2020.
Reem Mall location and design details
The Reem Mall is located on Plot 1, Zone A at Najmat Abu Dhabi, a residential and mixed-use development situated on the Al Reem Island.
The mall will occupy a floor area of 2.9 million square feet, which includes up to two million square feet of leasable area. The superstructure of the building will be constructed using reinforced concrete.
"Construction on the project began at the end of 2017 and the foundation-laying ceremony was held in 2018."
The project has obtained Estidama 2 Pearl Design Rating from the Abu Dhabi UPC for its sustainable design.
The walls, roof and glazing of the mall will be made of high-performance materials and high-efficient insulation optimised with a 12cm-thick exterior insulation finishing system.
The mall will be equipped with high-efficiency air-conditioning and lighting systems. It will also incorporate efficient water irrigation systems and appliances to minimise water consumption. In addition, up to 70% of the waste generated at the site will be recycled.
Attractions and facilities at the Reem Mall
The Reem Mall will consist of 450 retail, fashion, dining, offices and entertainment facilities, including 85 food and beverage outlets, a hypermarket, and a multiplex cinema. It will also house two food and café courts, children's entertainment activities, a chocolate museum, and four departmental stores.
Another major attraction offered by the mall is the world's biggest indoor snow play park. Being developed by Majid Al Futtaim, the 125,000ft² snow park will feature activities such as sledging, zorbing, and luge.
The car park at the mall will provide parking spaces for up to 6,800 vehicles across three levels.
Financing
Al Farwaniya signed a seven-year $457m senior credit facility for the project in November 2017 with regional and international banks, including Gulf Bank Kuwait, Standard Chartered Bank, Abu Dhabi Commercial Bank, and Noor Bank.
UPAC is investing $224m in the project through its affiliate Al Arfaj Real Estate Company.
Key players involved
RTKL Associates was selected as the architect and design consultant for the mall, while WME provided civil, structural and building services engineering for the concept design of the project.
Dewan Architects & Engineers provided master planning, design, engineering and post-contract services for the project.
The Itinera Ghantoot joint venture between Italian construction company Itinera and UAE-based construction and development firm Ghantoot was awarded a $620m contract to build the Reem Mall in November 2017.
UAE-based company mSquared was chosen to provide retail consultancy, leasing, and asset management services for the mall, while AESG is delivering independent commissioning agent services.
Mace was appointed to manage the development of the project in January 2015, while Faithful+Gould provided full cost and commercial management services.
Design and project management service company Funtastic was appointed to co-ordinate and manage tenant construction of the Reem Mall in February 2016.