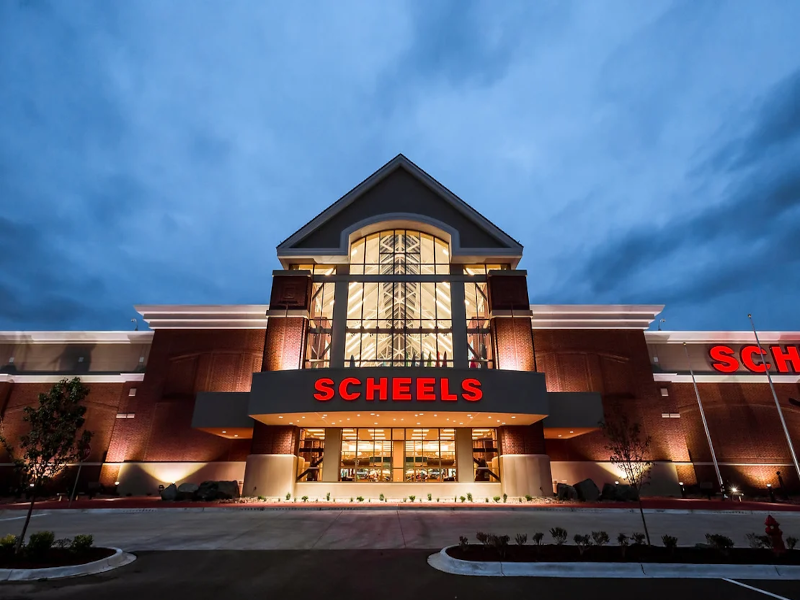 The SCHEELS All Sports store is being developed in Tulsa, Oklahoma, at the Woodland Hills Mall. Credit: Tulsa City Council.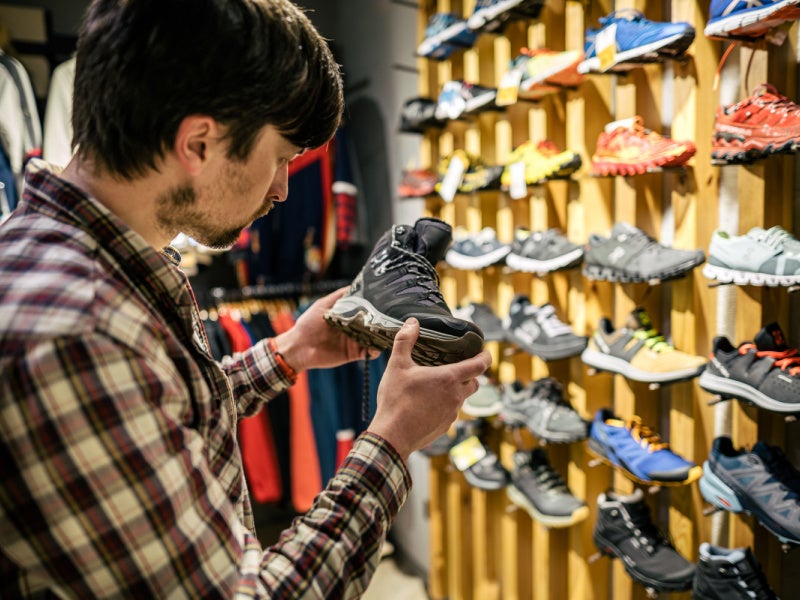 SCHEELS is investing $132m in the new store. Credit: Frau aus UA/Shutterstock.com.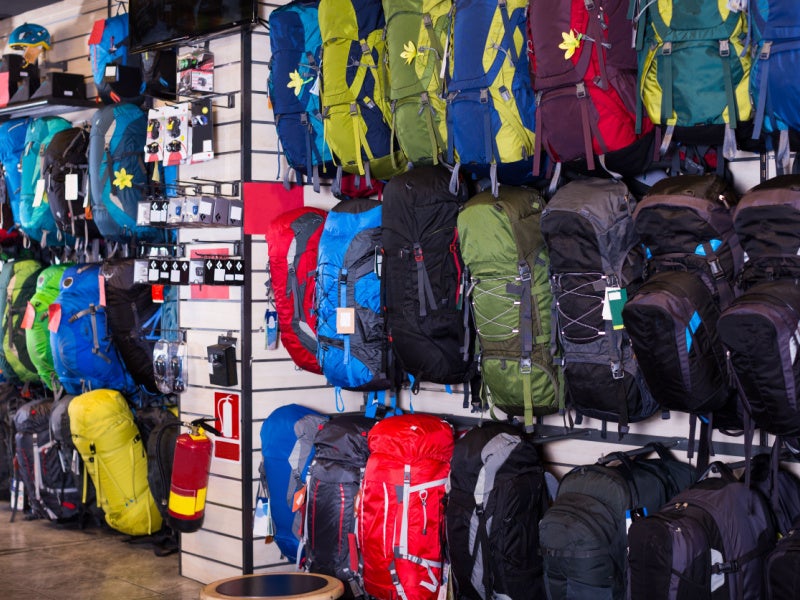 The new store will feature outdoor and sporting goods from a range of brands. Credit: Caftor/Shutterstock.com.
Sporting goods and entertainment chain store operator SCHEELS has announced its plans to open an All Sports store in Tulsa, Oklahoma, US, in November 2022. The new store will be the first in the city and the 34th location in the country.
The new store is being developed with an estimated investment of $132m. Construction on the store commenced in February 2023 and it is scheduled to open in 2024.
The new Tulsa SCHEELS store will employ 450 people.
SCHEELS All Sports store Location
The new SCHEELS store will be located within the Woodland Hills Mall on Memorial Drive in Tulsa, Oklahoma. The store will be developed in the space that was formerly occupied by a Sears department store but which is currently occupied by an overstock furniture and mattress store.
SCHEELS worked with Simon Property Group, the owner of Woodland Hills Mall, to secure the space, which will be demolished and enlarged to make room for the new store.
The new development is expected to revitalise Tulsa's District seven along the East 71st Street and the South Memorial Drive corridor.
SCHEELS All Sports store details
The SCHEELS All Sports store will offer 240,000ft2 of premium retail space comprising a range of community attractions for all ages. It will include a 16,000-gallon saltwater aquarium with more than 600 fishes, a wildlife mountain, Fuzziwig's Candy Store, a 45ft Ferris Wheel, and other entertainment venues.
The store will also feature a Ginna's Café, which will provide unique snacks, interactive arcade games, and sports simulators for customers to enjoy.
It will have specialised stores and boutiques displaying leading brands and high-end outdoor and sporting goods, including hiking footwear, sleeping bags and systems, tents and shelters, and camping packs and duffels. More than a million inventory items will be spread among 75 speciality stores, which will be staffed by trained experts.
Contractors involved in SCHEELS All Sports, Tulsa
SCHEELS has appointed US-based architecture and design company RLE to design the new store. The same company built the Scheels All Sports store in Fargo, North Dakota.
General contractor Sampson Construction was appointed to handle the construction management for the project. The company had previously constructed the SCHEELS store in Lincoln, Nebraska.
SCHEELS All Sports Tulsa stores details
SCHEELS operates 30 All Sports stores across 13 states in the US, including North Dakota, Iowa, Minnesota, South Dakota, Montana, Wisconsin, Nebraska, Nevada, Illinois, Utah, Kansas, Colorado, and Texas. Four more stores are set to open over the next two years in Idaho, Arizona, and Oklahoma increasing the company's presence to 16 states.
SCHEELS is building a new store in the Towne East Square Development in Wichita, Kansas, which is set to open in July 2023. It will be the company's second store in Kansas.
Woodland Hills Mall details
The Woodland Hills Mall is a two-level super-regional shopping mall in Tulsa. The one million square foot mall was originally developed by shopping centre developer Homart Development Company. It features 148 speciality shops and restaurants, 80 of which are unique to the Tulsa area.
The mall's facilities include a carousel, a children's play area, a glass elevator and a food court. Some of the retailers present at the mall include Dillard's, JCPenny, H&M, Apple, Kendra Scott, Coach, Aeropostale, FOREVER21, Kate Spade New York and Michael Kors. Food outlets at the mall include Chick-fil-A, The Cheesecake Factory, Nori Japan, Starbucks Coffee and Subway.
The mall offers a variety of paid and free amenities, including accessible entrances, one ATM in the food court and parking for visitors with disabilities.