The Scotch Corner Designer Village site will house a garden centre offering a range of garden furniture and various types of plants. Credit: Blue Diamond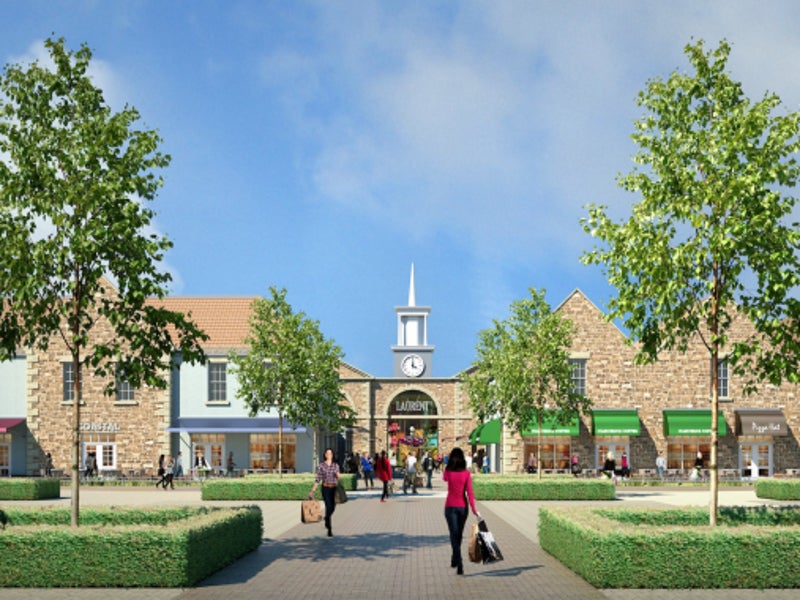 Phase one of the project is being developed at a cost of approximately $114m. Credit: Coverdale Barclay.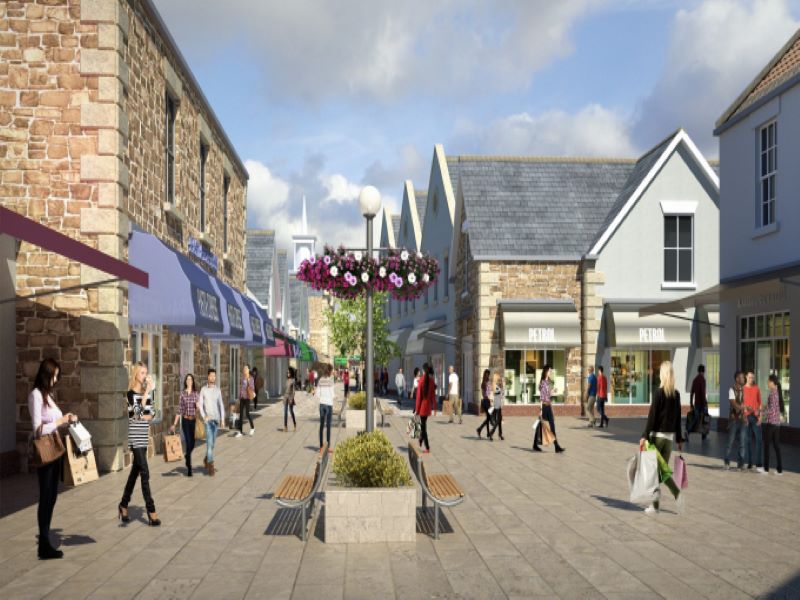 The first phase of Scotch Corner Designer Village will include up to 92 shops. Credit: Coverdale Barclay.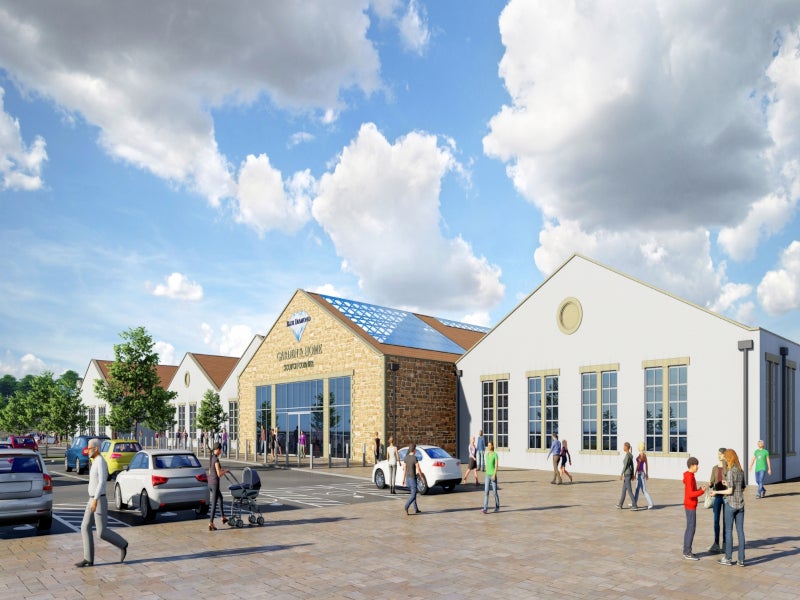 The shopping centre is expected to open in 2023. Credit: Blue Diamond
Scotch Corner Richmond is developing the Scotch Corner Designer Village, a new retail and leisure destination in the North of England, UK. The project development received planning consent in January 2015.
The retail and leisure destination project involves an investment of £90m ($114m) in the first phase and opening is expected in 2023.
The facility is projected to be one of the top six outlet centres in the UK in terms of expected visitor spending.
Scotch Corner Designer Village location
Spanning 250,000ft², the retail centre is located at the Scotch Corner junction (Junction 53) of the A1(M) and A66 in North Yorkshire, UK.
The location is the gateway to nearby areas such as the Yorkshire Dales and the North Yorkshire Moors National Parks.
The site is 20 minutes away from the Teesside International Airport and 15 minutes away from Darlington train station.
Scotch Corner Designer Village design and features
Phase one of the shopping complex will include 92 retail and dinning outlets. The first phase will involve 25 acres of development while the second phase will include the wider 100–acre site comprising retail, outdoor, and indoor facilities.
The facility will incorporate local architecture style in a village setting and include 2,000 free parking spaces in Phase 1, as well as 150 electric vehicle charging stations.
A garden centre being built by Blue Diamond Group at the project site will house indoor and outdoor plants, collectables, garden ware, and gifts. Designated areas will be created for indoor and outdoor recreational activities. The project will also develop event spaces to host interactive events for visitors.
The second phase of the project is expected to involve the development of additional leisure and retail space, a hotel, and a garden centre.
The designer village is expected to attract 4.3 million visitors a year.
Retail offerings and restaurants at Scotch Corner Designer Village
An area known as The Cornerhouse will be created for multi-brand retail, including regional, high street and independent brands. The shopping centre will be anchored by global retail brands. The first 23 brands to sign up for the retail facility, including Calvin Klein, Mint Velvet, Tommy Hilfiger, Levi's, Adidas, Skechers, Joules, Gap, and BOSS, were unveiled in February 2020.
Clarks will occupy 5,100ft² while Gap and Adidas secured 6,500ft² and 10,225ft², respectively. The Scotch Corner Designer Village will also feature pop-up spaces to showcase new brands. The retail space will also accommodate regional brands such as Brook Taverner and Regatta.
Scotch Corner Designer Village will include 21,800ft² of food and beverage area in the first phase. It will house award-winning dining brands and independent food and beverage brands, allowing visitors to enjoy their food both indoor and al fresco.
Dining choices for visitors will include local eateries and popular brands such as Five Guys and Wagamama.
Leisure and entertainment spaces
The designer village will house an independent cycle shop with workshops, guided rides, and cycle paths. It will feature state-of-the-art entertainment facilities and provide learning and entertainment experiences for kids.
Sustainability features of Scotch Corner Designer Village
The Scotch Corner Designer Village is designed as a low carbon, sustainable shopping and leisure destination, to achieve high sustainability standards. It will incorporate sustainability measures to achieve zero-carbon emissions and zero waste.
The shopping centre will use 100% renewable energy for its operations.
Contractors involved
Sanderson Leisure & Retail is the asset manager and consultant of the shopping destination. Q+A Planning is assisting Scotch Corner Richmond in the implementation of the project. Law firm Freeths' real estate team is providing advisory services for the scheme.
SPACE-Retail Property Consultants was appointed as the leasing agent for the Scotch Corner Designer Village. Coverdale Barclay was contracted to provide communications management.
Corstorphine & Wright was selected as the architect while Peter Brett Associates was contracted to act as the planning consultant.
Ken Gunn Consulting, a designer outlet consultancy, conducted retail research for the project.