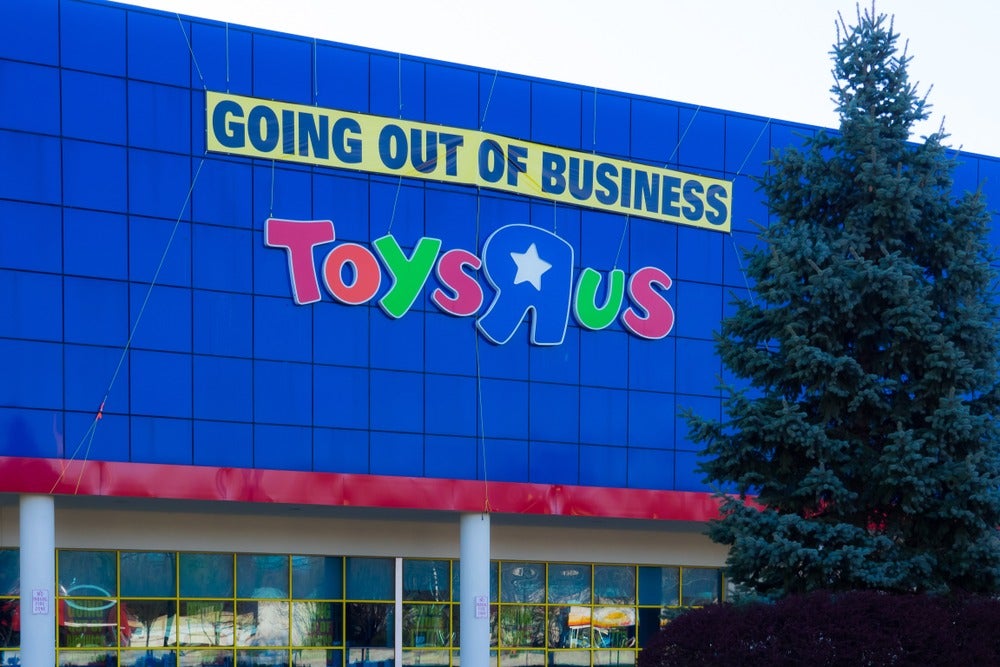 UK toy and games specialists successfully capitalised on the collapse of Toys R Us in 2018, which was the fourth most-used retailer for toys and games for Christmas in 2017.
Toy retail sales
The number of consumers purchasing toys and games from The Entertainer and Smyths Toys rose 2.3 and 2.6 percentage points respectively over Christmas in 2018.
Christmas 2017 versus 2018
Source: GlobalData's Christmas 2017 and Christmas 2018 surveys (each involved 2,500 respondents).
Ranges which include on-trend toys, such as L.O.L dolls, and the expertise offered by toy specialists prevented shoppers trading down to the grocers, general merchandisers and discounters, which stock more limited ranges of toys and games – Argos and ASDA saw their usage fall by 2.9 and 2.2 percentage points respectively. Sainsbury's also struggled to win customers in this category, failing to take advantage of the closure of Tesco Direct, as it reported a fall in toy sales in its Christmas trading update, and its retailer usage fell 0.1 percentage points on last year.
Amazon in the toy space
Spend in the toys & games market continued to shift online, with the number of consumers buying toys and games at Amazon was up 2.8 percentage points on Christmas 2017.
Shop Direct also benefitted, reporting that its toy ranges outperformed during Christmas trading, with sales rising 20.4% at the group level for the seven weeks to 28 December 2018. The Entertainer is in a good position to capitalise on increasing online spend – its own website, TheTopShop.com, saw an impressive 51.0% uptick in sales for the five weeks ending 29 December 2018 – helping it replace Toys R Us as the fourth most-used retailer for toys and games for Christmas in 2018.