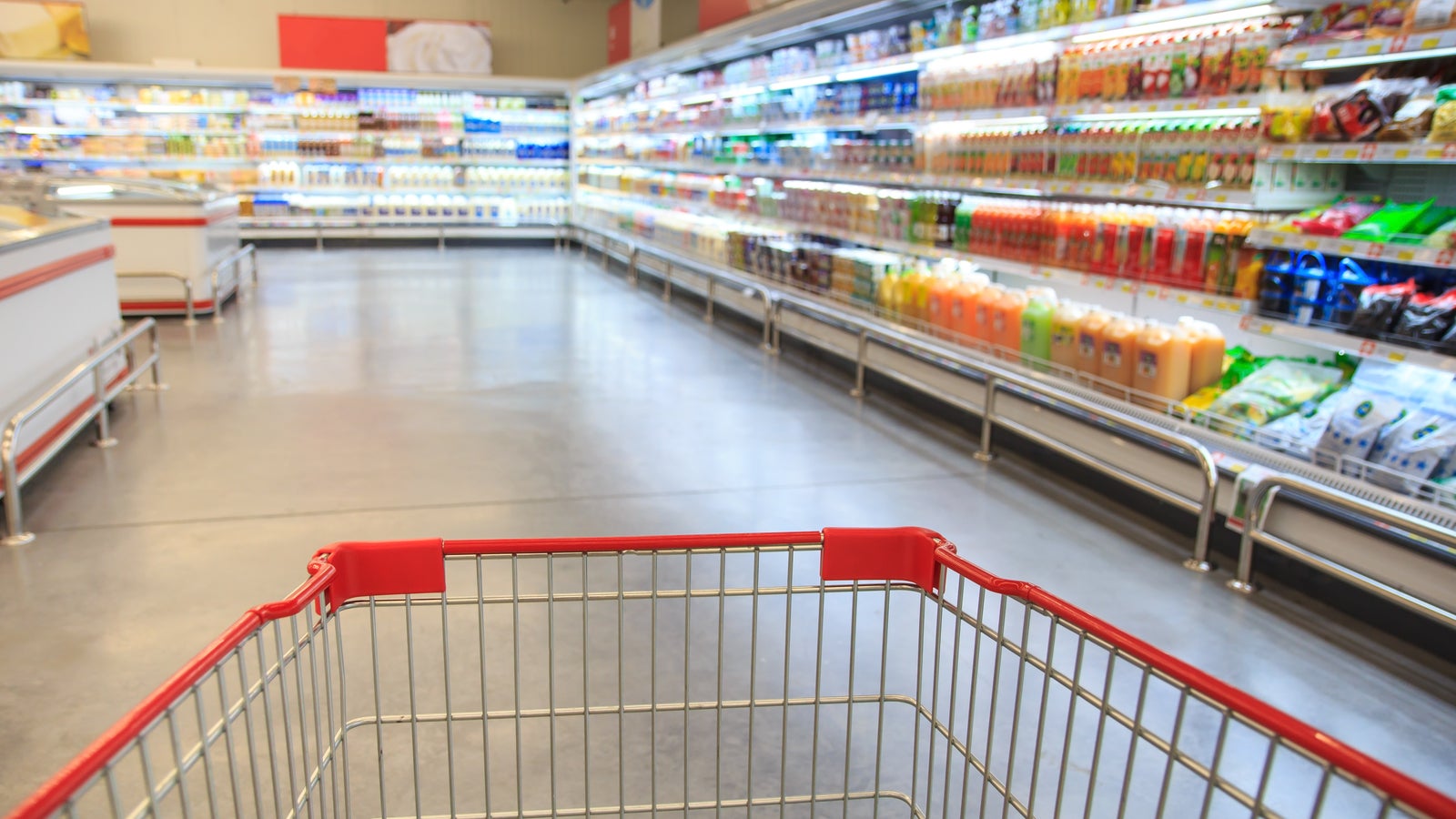 With that in mind, advanced analytics company Signals Analytics recently asked its customers, "If you could wave a magic wand, how would you use technology to make the planning process easier and more effective?"
The answers from all customers, from pet food suppliers to beverage manufacturers and upstart beauty brands, was "How do we first get the right data from the right consumers" and "Once we have it, how do we process it quickly to get real life answers?"
Kobi Gershoni, CEO of Signals Analytics, says his company exists to give businesses just that exact kind of insight and future mapping. Using his background in military strategy, Gershoni started the enterprise because he realised that no one was using data in both the overarching and the precise way the military does.
What made you realise that your experience in the armed forces was applicable to the FMCG market?
It's kind of like that old saying, "No one thinks you can fly to the moon until you do it". Well, my previous experience in the military showed me what the connected data or war room environment could look like. I knew that by connecting all sorts of data and being able to disseminate it in real-time provides you with material to make better on-the-spot decisions that are critical for the tactical operational teams on the field. So we saw how data and analytics work in such a high-pressure, often dangerous environment – why couldn't that approach work for businesses, to allow them to make better decisions, see the gaps in the marketplace and most importantly, know how to close that gap.
Talk to us about planning ahead and how that's looking different for 2021 and beyond.
There is a big change in the way that companies are planning ahead and we can blame the pandemic on one side, but also, without being insensitive, we have to be grateful for the lessons learned because this has forced many companies to become much more nimble in the way that they operate, from building strategy to execution and the reason for saying something like this is because when you think about the acceleration of change in the past year, it's been incredible. Businesses have had to adapt, to cope with maybe selling fewer products but also manage the logistical challenges of getting those products onto shelves. Also, because of remote working and the reframing of consumer "needs", intel and data have become even more important than they were. It isn't the old, pre-Covid world – we all have to make decisions rapidly, to find solutions, while relying on fewer resources due to the economic downturn. The inefficiencies had to be addressed.
What I mean is, pre-Covid, you'd have representatives in different geographical areas, they'd feed you data on performance and you'd collate it, sitting in a room at head office right? Might take a month, might take longer. You compile it, analyse it, produce reports, submit it to management or the board. And a few months, maybe even more, a decision to change might be made – that's all out the window. No one has the time. In the future, which is now, because of the pandemic, decisions have to be made digitally, based on faster, more up-to-date data. Not in a boardroom, but with an agile approach to finding the right data and making faster – but at the same time, better informed – decisions, with a leaner model.
What about practical application – how do advanced analytics really work?
So, we had a client who had a really effective, amazing anti-ageing ingredient and they developed great products. But they wanted to target a different market segment. And they got it in their heads that they needed to market this anti-ageing product to younger women, put the price point up and called it "black label". So they'd settled on the word "rejuvenating" instead of "anti-ageing" and they were seriously considering going to market with it. I came in and said, "Guys, what are you doing? Young women don't care about ageing now! They don't want to be rejuvenated. Look at the data! They want to glow. They want clear, smooth skin. They want to look hydrated." So I showed them insights generated by our platform, linked to comments on Instagram, Twitter, YouTube and what consumers were purchasing to compare.
And just like that, overnight, their tagline changed, their approach changed and they ended up being more successful instead of launching something that might fail from the outset.
We have a predictive analytics capability called the "virtual shelf" that takes into account which products a client has, what they should develop and how they should position it to get maximum ROI. Our mantra is, "the right consumer, the right audience, the right message". And in this case, the right product, packaging, ingredients – also drives marketing campaigns and taglines.
How are advanced analytics used differently for each organisation?
Once you have a specific business question or goal – and somebody takes ownership over answering it – then the data becomes not only useful, but utterly invaluable. For a lot of companies, how they use data in their operations and how they execute their workflows is really changing because technology has matured, so there are more data connectors, more marketing clouds, more data lakes more big data discussions for AI.
So, the first step is to just see where they're at, where they want to be, the pain points they want to address and how advanced analytics can be used to drive the business, by pulling together so many sources and analysing them, we can show then to use it to really help solve their challenges. As much as a bespoke solution can be "off the shelf", Signals Analytics' service really is. You don't need to do a huge, 6-month project with an IT behemoth. You just need to have a platform that continually ingests data sources so at any time, you can tap into it. And then you need to practically apply the insights gleaned from it so that you can make money. And that's it.