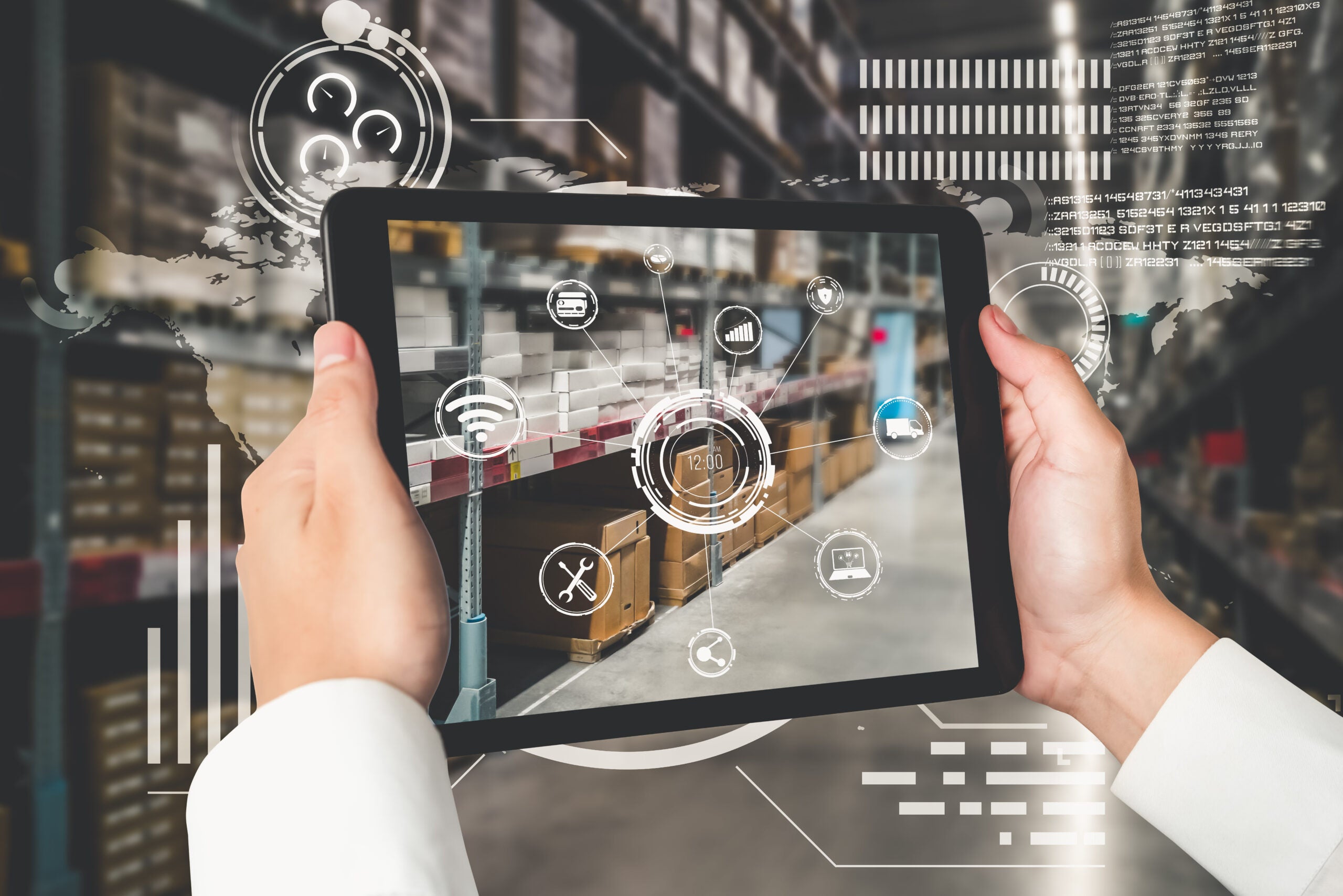 Drone deliveries, shelf-stacking robots, augmented reality mirrors that offer a 'try before you buy' digital experience – these are some of the cutting-edge technologies that often come up in conversations about the future of retail. But for brick-and-mortar retailers looking to adapt to the rise of digital shopping and bring customers back into stores in the wake of the pandemic, conceptual technologies don't solve the issue of dampened consumer spending across the sector. Indeed, many retailers see these technologies as being like an exhibition piece in Disney's Tomorrowland, designed to paint a far-flung vision of the future.
In the real world, recent advancements in technologies such as artificial intelligence (AI), the Internet of Things (IoT) and 3D Lidar sensors offer retailers an affordable way to access the data-driven world of smart retail. The future. Just Walk Out shopping, where consumer journeys are sensed around a store and their items automatically tallied in a checkout basket, is in use in Amazon Go stores. A/B testing powered by video analysis is being trialled by some brick-and-mortar retailers to see what products are preferred by customers — a particular boon for those trying to work out what to put in shop windows.
So, the technology is available, but why should brick-and-mortar retailers take note?
Consider the state of consumer spending. According to a report by McKinsey, US consumers began spending at increased rates in Q2 2021, driven by increasing vaccination rates, the most recent stimulus payment, and improved optimism around economic recovery. Good news for retail. Online spending is approximately 35% above pre-COVID levels, with 40% growth over the past 12 months. More good news. And yet, brick-and-mortar spending on retail categories has stayed the same throughout this period.
Consumers have voted with their wallets and they're moving online, at least for now — but smart technologies offer brick-and-mortar retailers an opportunity to catch up as we continue to emerge from the pandemic.
How can retailers make use of and afford smart technologies?
One of the primary goals is to reduce friction, a major concern for shoppers worldwide. According to a report by Forrester Consulting, in-store shoppers go to great lengths to avoid a slow checkout experience: 53% will take to stores during off-peak hours to beat queues; 32% will take their business online; and 11% will abandon the shopping trip altogether. To speed up the process, 65% use self-checkout lanes. Indeed, efficiency is what gets consumers into stores, and automation holds the key to removing many of the pain points in a shopping experience.
Hitachi Automated Shop is one such solution to help with this. It offers retailers an integrated view of customer activity, business operations and safety issues by accessing data from real-time video cameras, sensors, social media, and smart devices. It also presents historical data for multiple locations to be compared against in order to make better decisions moving forward. It can be used for queue detection and activity analysis, inventory levels, sending real-time alerts to staff when their support is needed. Or, to improve footpaths, product interactions or to generally improve the layout.
Hitachi's software is also able to deliver a Just Walk Out experience, for those who want to dive headfirst into the future, cheaper and safer than competitors. Upon entering a store, a prospective customer will scan a QR code on their phone to link their preferred payment methods, such as Apple Pay or a digital debit card. Hitachi's software will then create a temporary encrypted token that links your payment method, anonymously, to a temporary checkout basket. 3D Lidar technology installed in the store then senses the customer as he or she picks up items. Product aware shelves then sense which products are taken, in combination with the 3D lidar. Upon leaving the store, the items are automatically debited to the customer's account, with no checkout lane or scanning to be done – once again reducing friction. With this combination of technology, an entire store can become automated, or sections of a store can be made automated, while others can continue with traditional shopping and checkout methods.
"You have to remember that it took shoppers a while to acclimatise to self-checkout lanes as we all figured out how to scan our own groceries, but now they are preferred by millions around the world," says Justin Bean, Director of Smart Spaces Marketing at Hitachi. "Automated retail is on a similar trajectory, though some will be equally mystified by the process at first."
A happy customer is a repeat customer
So, the McKinsey study suggested that 53% of shoppers will visit brick-and-mortar stores off-peak to beat a slow checkout experience. Another major benefit of the automatic checkout system is that it allows retailers to operate 24/7 without needing to match staffing to demand fluctuations. Customers benefit because shops are now open for longer, allowing staff to focus on inventory and customer services, further improving the customer experience.
"When the shopper is ready to leave an Automated Shop, they can simply walk out or if they are still getting used to this technology, they can check their digital basket contents on a kiosk near the exit," Justin explains. "Some customers will enjoy the tech wizardry that happens behind the scenes and learn to trust the system quickly while others will want to verify their basket whenever they shop. It's important to offer both options to help build trust and reassurance. For those worried about accuracy, the shopper can see what's in their virtual basket and if there are anything inaccuracies, the customer can contact customer service. Although, the high accuracy of Hitachi's hardware system makes inaccuracies unlikely."
Customers who register with a store could also see greater personalization of services like tailored coupons or promotions. Based on shopping habits, a customer can be given a real-time ad on a screen or their phone that allocates a coupon while in the store to buy something that is associated with past shopping habits. Something like, 'Hey, you haven't bought shampoo in a while. Here's a 15% discount.'
Justin says this sophisticated e-commerce trend is likely to cross over into brick-and-mortar retail.

"Micro-targeting should present the right person with the right ad, at the right time of day, with content they find relevant – whether it's on a website or in a store. In the digital world, micro-targeting is very finely tuned and effective, and it's only a matter of time before we start seeing similar approaches in smart brick-and-mortar."
If walls could talk
One consideration brick-and-mortar retailers should keep in mind as smart retail begins to grow in popularity is that consumers will awaken to the potential adverse outcomes of gathering too much personal information. Real-world examples of this, such as Amazon experiencing a data breach in 2018 that resulted in customers' personal data being disclosed, serve as a good example. Retailers may be tempted to collect all the data they can to improve customer experience, but they must also remember emerging privacy regulations such as GDPR and the risks to reputation.
"It's not hard to imagine a world where customers make their shopping decisions dependent upon the privacy policies employed by a retailer," Justin says. "With the growing privacy concerns we see around the world, it's clear that technologies like lidar, which create anonymous laser point clouds without personal data, will play an increasingly important role in data collection in smart retail."

With the right technology and data collection approaches in place, this becomes a low risk for those considering smart retail, and if you choose the right provider, the benefits of smart technologies far outweigh the risks. Hitachi Automated Shop is flexible, able to leverage data from sensors, IoT data, video, and social media to improve operations and make the shopping experience safer and more convenient for consumers, delivering real-time insights into security issues or inventory levels in case incidents occur. Smart technologies are shining a light on both the digital and physical worlds, leading to smart cities, better transportation, more efficient manufacturing, and more. Retail will be no different, adopting smart technologies that make the industry better for shoppers and store managers alike. The most important question is, which retailers will thrive in this new world, and which will fail to adapt and fade away?
To find out how the Hitachi Automated Shop and other smart retail solutions can help your business, download the whitepaper.