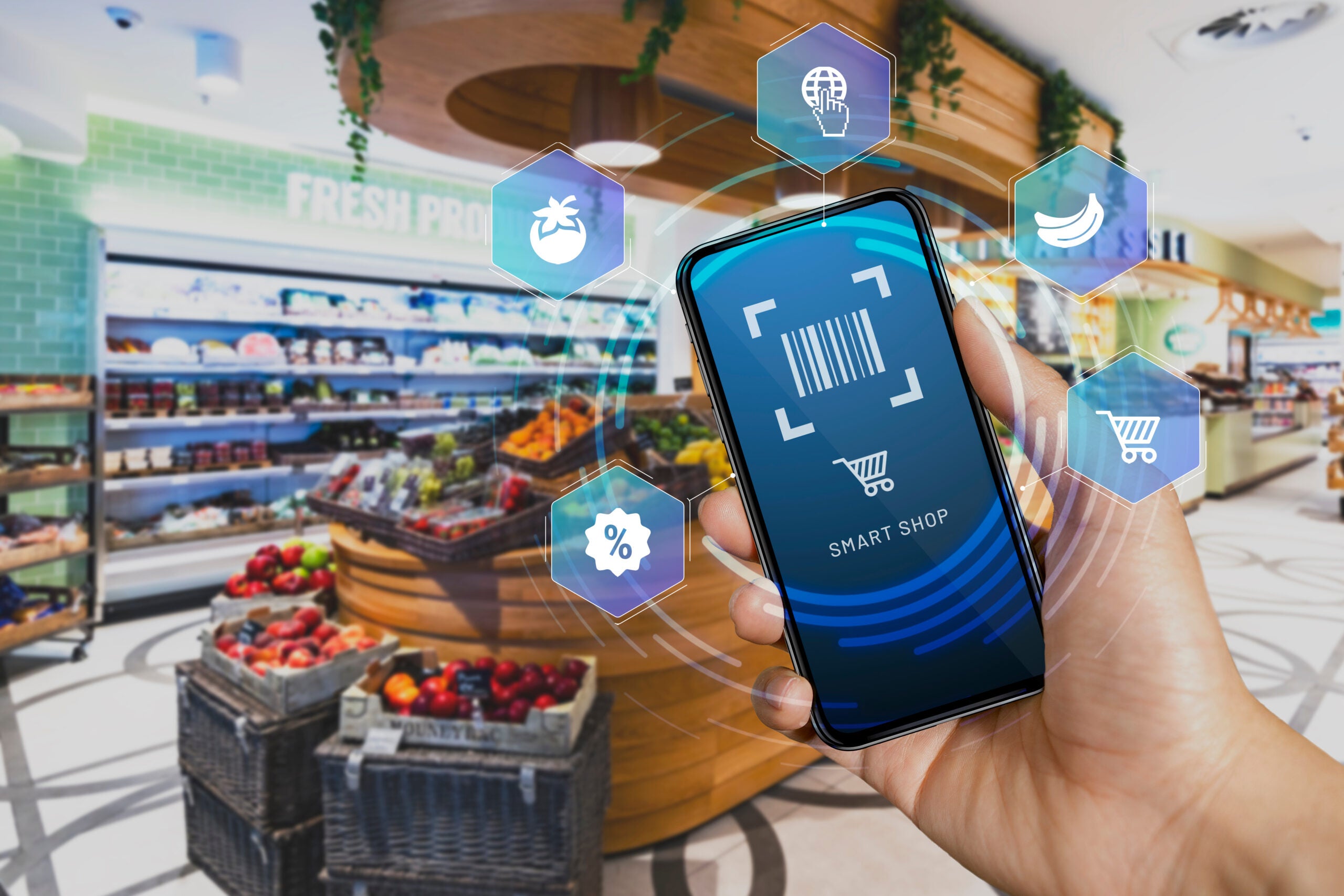 It's no secret that retail customers have moved online in recent years, and it's not hard to see why. The rise of digital technologies has revolutionized the way customers compare products and services, make purchases, and engage with brands. Data analytics also helps online retailers to learn more about their customers. This in turn improves retention. And while e-commerce stores revel in their newfound data and tools of persuasion, brick-and-mortar retailers feel they have been left in the dark.
Thankfully, recent advances in smart technologies such as lidar, AI and data analytics are bringing the types of experience we see online into physical shops. Data-driven experiences and real-time decision-making are now a real possibility, and brick-and-mortar retailers are harnessing the power of innovative tools to understand their customers and provide enhanced experiences.

There are significant opportunities for businesses that embrace these innovations. A recent study from Verified Market Research, a leading global research business, found that smart retail market size will reach $135.3 Billion in 2028, growing at a CAGR of 27.51% from 2021 to 2028.
Reaching new audiences
We're already beginning to see this growth in action. Amazon opened its first '4-star' store concept outside the US at the Bluewater shopping center in the UK in October of 2021. The concept is simple: the store will sell more than 2,000 products that have been rated with four stars or above on Amazon's website. There is also a 'Hero Table' in the center of the shop floor that contains a weekly selection of reduced items to get customers back in store. A digital advertising board in the shop window shows a rotating selection of products. There are 30 of these stores in the US.
In 2018, Nike opened a flagship store in New York City called the Nike House of Innovate 000'. It included digital elements such as allowing customers to order customised shoes online that could then pick up in-store, using a dedicated entrance. Customers would then find a locker with their name on it that can in turn be unlocked via a smartphone app. If the shoes fit and they want to take them home, mobile check-out was also available.
Why are these examples interesting? Because smart retail stores like Amazon 4-Star and Nike's House of Innovation blur the lines between online and brick-and-mortar retail. They offer customers an experience they have never had before during a period when physical retail is suffering. Customers are getting a unique experience — and smart retailers continue to collect data about their customers in new ways to better serve them in future.
The good news: these technologies are becoming much easier to deploy. Hitachi Vantara is a cost-effective solution that can help businesses gain an edge.
Integrating intelligence and convenience
Indeed, Hitachi Vantara enables retailers to transform their brick-and-mortar stores to bring together frictionless purchasing, advanced tracking technology and intelligent analytics through Hitachi Automated Shop, an integrated suite of technologies that combines 3D lidar Sensors, product aware shelves and video intelligence. That could be 24/7 automation or Just Walk Out shopping. Hitachi says these technologies are easily deployed, affordable and bespoke to the needs of each individual retailer.
"Hitachi's 3D lidar sensors view the world in three dimensions, which offers brick-and-mortar retail operators the analysis of people in the store," says Justin Bean, Global Director of Smart Spaces Marketing at Hitachi Vantara. "When combined with Hitachi's Edge Gateways, it's possible to take in 3D imagery from multiple different sources to improve the customer experience in real-time, say, for example, to alert staff when a queue is forming so that they can head to the tills, or to ensure social distancing so ensure that shoppers feel safe."
Retailers will be able to understand customer behaviours and so offer experiences akin to what is available online, he says. For example, data can be used to analyse dwell-time on products and items that are more attractive can be placed in a position where footfall is higher. And new stock can be trialled more accurately and effectively. All of this results in an improved customer experience that keeps people coming back. Justin says the sky is the limit on how this tech is deployed.
"To deliver a 'Just Walk Out' shopping experience, brick-and-mortar retailers might consider also using smart shelves, otherwise known as the Shekel Brainweigh — which is named after the Shekel, the first standard coin currency in existence," Justin explains. "The Shekel Brainweigh intelligently weighs and identifies products using machine learning with just three to five weight samples. It can then tell Hitachi Visualisation Suite exactly what has been picked up so that it can be automatically paid for when the customer walks out of the shop. It's sophisticated enough that it can have multiple products per shelf."
None of this would be possible without the Hitachi Visualization Suite, an in-store analytics and workflow automation program that allows for advanced retail insights, from workflow automation to incident management. It offers brick-and-mortar retail operators a bird's eye view of what's happening in stores. Users are presented with granular information such as footfall, dwell time, occupancy, penetration (percentage of people who entered rather than passed by) as well as inventory and store health. In other words, a similar level of insight and data that one might receive from an online store.
Time to get smart with retail
Why embrace smart retail technology?For Justin, the answer is as clear as the boarded-up shops that now dominate some high streets.
"Retail is an industry that has probably come the furthest in being able to use analytics to A/B test or multivariate test different approaches, whether that's an image, or different messaging, or products on their websites, to make sure that they are serving up what the customers want," he explains. "We know that e-commerce shops that don't use analytics don't live very long, and I think we'll see a similar thing happen with in-store retail, where they'll get these analytics that will help them fine-tune their shops, help them be relevant, and continue to thrive.
"Ultimately, people often ask me why they should choose Hitachi Vantara's products, and the answers are all about quality, connectivity and trust," Justin explains. "There are cheaper options, primarily from China, but there could be a privacy risk there. And much of the technology is video-heavy, which requires greater computing power. Most notable is that Hitachi can run hybrid stores, providing customers with a way to start small and begin reaping the rewards of data analytics. This hybrid approach also allows retailers to create mobile stores that can be dropped in a musical festival or another event. Staying static in the brick-and-mortar retail world is to risk being left behind."
To find out how the Hitachi Automated Shop and other smart retail solutions can help your business, download the whitepaper now.