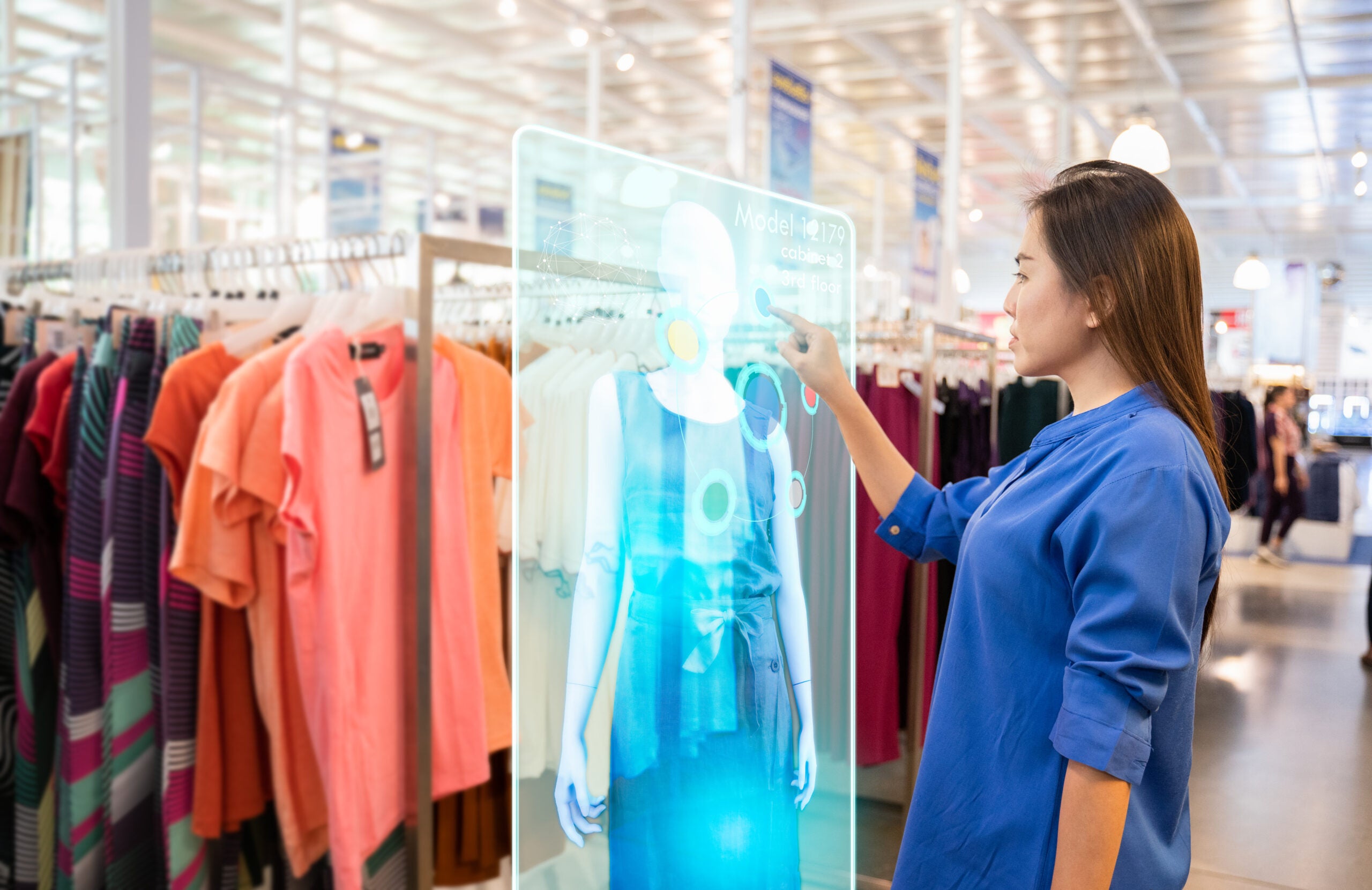 Brick-and-mortar retailers are turning to IoT devices and AI to improve operations, reduce shrinkage, increase sales, manage stock, and enhance the customer experience. After a decade lagging behind the data-driven world of e-commerce, high street retailers finally have a chance to compete. Here Justin Bean, Global Director of Smart Spaces Marketing at Hitachi Vantara, discusses the merchant benefits of Smart Retail, from advanced automation to incident management. He also discusses the fast-growing trend of automated pop-up shops in shipping containers — otherwise known as 'Drop Shops.'
Automation: adapt or die
When it comes to store closures, 2020 was a record-breaking year. According to recent report by commercial real estate firm CoStar Group, more than 12,200 brick-and-mortar retailers in the US shuttered their shops in 2020, equating to 159 million square feet of retail space. The report suggests that about one-third of this number came from department stores and clothing chains, mostly based in malls. Why? The reasons are obvious. The pandemic and its associated restrictions forced shoppers online — and many liked what they saw. The challenge for physical retailers is how to draw them back to their stores.
Even before the pandemic, brick-and-mortar retailers were contending with rising costs, supply chain issues, dampened consumer spending and the high cost of staffing. All these factors were exacerbated by the pandemic. Thankfully, Smart Retail can address many of these issues as government restrictions are lifted and shoppers are free to return to stores.
So, how does it work? Smart Retail combines computer vision, Internet of Things, Artificial Intelligence, Machine Learning, automation and advanced analytics to help businesses build a source of data about their physical stores. When used together, these technologies can track customers to highlight where footfall is greatest or what stock is most in-demand. Sensors can be used to oversee goods throughout the entire supply chain. It can also be used to offer Just Walk Out shopping, where customers check in by scanning a QR code on entry and lidar technologies (in combination with smart shelves) track what has been picked up to automatically charge the customer on exit, without the need for a point-of-sale terminal. The combination of these technologies means that shoppers have an improved experience and retailers reduce costs. It's a true win-win.
"Smart retail helps brick-and-mortar retailers maximize efficiency through real-time insights and data-driven decision making," Justin explains. "Imagine your camera and sensor shelves provide a real-time alert to the staff so that they can ensure shelves are stocked. If you take it one step further, a fully automated shop that offers a Just Walk Out experience means that brick-and-mortar retailers could keep a store open for longer without the need for matching staffing to demand fluctuations. This leads to lower staffing costs and reduction or elimination of shrinkage. Remaining staff can focus on customer service requirements to ensure shoppers have a good experience."
When asked why Smart Retail isn't ubiquitous in 2021, Justin said that many high-street retailers are questioning Smart Retail because they incorrectly believe that the technologies are expensive and because their customers are not asking for them — yet. He says that such thinking could be seen as short-sighted. Technologies such as blockchain, 5G, sensor and lidar tech are comparatively inexpensive for the benefits they deliver — and a recent study by Research and Markets predicts that the global market for Smart Retail will reach $48.1 billion by 2025, driven by the growing role of data, digital technologies, and internet platforms.
"Some retailers perceive the technology as being unproven, but also that the customers don't really care," Justin explains. "Many think Smart Retail is a cool trend or a neat novelty, but question whether they really need to do it. They may see it as complex, expensive and a risk when customers aren't banging down the door asking for it. My view is that they're not seeing the bigger picture."
Data-driven everything
To reduce costs, brick-and-mortar retailers need more insight into what is working and where there are inefficiencies. Investing in the unique capabilities of these digital technologies can help provide real-time inventory management, predictive analytics, AI-powered personalization and more, all of which creates a new and more compelling shopping experience — but only when combined with software to bring together physical smart technologies.
"Hitachi Visualisation Suite is a platform we built for Smart Cities," Justin explains. "There, you can see everything from buildings to vehicles to weather sensors, as well as historical data. For retailers, many of our customers use it to get a comprehensive overview of their stores, even in different territories. And the fact that this was designed for smart cities and can be tailored to retail just shows its capability. It can run all kinds of statistics to help you better manage your operations and is bespoke to the needs of a retailer."
One of its more recent tools is Incident Management Capability, Justin explains. This has two functions. One is evidence management, for example, if someone steals something, or slips and falls, the retailer has video footage automatically recorded in a designated location. You can also save audio files of an interview and it generates an automated PDF of the report. The Incident Report hub within the Hitachi Visualization Suite is a place where the retailer can organize all that digital information by case so that it's more easily shared with insurance companies or the police. Crime, accident, or theft can be costly, and Justin says that brick-and-mortar retailers cannot afford to be ill-prepared for these events.
"Hitachi Vantara is also trialling a new feature called Actual Incident Management," Justin says. "So, if something happens in real-time, you can automatically trigger an incident alert, and with that comes several actions or tasks for employees to act upon. For example, if there's a fire, the system will push out a bunch of standard operating procedures through a mobile app, from which you can check off tasks and you then have a record of response times and effectiveness. This allows retailers to improve their operations the next time it happens, and the process can be expounded to other live issues."
Drop shops: from concept to trend
Hitachi Vantara's Smart Retail technology is also highly versatile. Justin says that increasingly customers are using the technology in novel new ways. One example is Drop Shops, the new trend of kitting out a shipping container to access difficult-to-serve locations such as festivals.
"More and more clients are asking about using shipping containers, and it's easy enough to make a mobile shop that runs on its own using Hitachi Vantara's automated technologies," Justin explains. "Aside from inventory restocking we also work with any point-of-sale vendors, so the customer can have the flexibility that they want for their store — we're also able to supply coffee machines, which is a big deal in this industry. We've also received requests from factories that are looking to use shopping containers to set up an on-site canteen or convenience store for employees. You don't have to hire a cashier – employees can just scan their cards and the food is delivered."
Justin says drop shops are one example of how retailers can secure new revenue streams and raise brand awareness – but there are many more ways that Hitachi Vantara's Smart Technologies can help brick-and-mortar retailers thrive as the world continues to re-open for business. To find out how the Hitachi Automated Shop and other smart retail solutions can help your business, download the whitepaper.