The progress of artificial intelligence (AI) has been far from linear. There have been two significant periods of reduced funding and interest in AI, known as AI winters. The first ran from 1974 to 1980 and the second from 1987 to 1993. Following the end of this second winter, interest began to slowly pick up, helped by IBM's chess-playing computer Deep Blue's landmark victory over grandmaster Garry Kasparov in 1997. Just over a decade later, Google had built the first autonomous car, and the current AI boom was truly underway.
Timeline
Listed below are the major milestones in the journey of the AI theme, as identified by GlobalData.
1642 – Pascal invented the first digital calculating machine.
1854 – Boolean algebra is invented by George Boole.
1913 – Formal logic is revolutionised in Principia Mathematica by Whitehead and Russell.
1948 – Von Neumann asserted that a general computer can simulate any effective procedure.
How well do you
really

know your competitors?

Access the most comprehensive Company Profiles on the market, powered by GlobalData. Save hours of research. Gain competitive edge.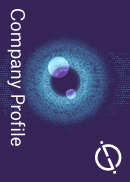 Company Profile – free sample
Thank you!
Your download email will arrive shortly
Not ready to buy yet? Download a free sample
We are confident about the unique quality of our Company Profiles. However, we want you to make the most beneficial decision for your business, so we offer a free sample that you can download by submitting the below form
By GlobalData
1950 – Alan Turing developed the Turing Test to assess a machine's ability to exhibit intelligent (human-like) behaviour.
1952 – Arthur Samuel wrote the first game-playing programme for draughts (checkers).
1956 – Phrase 'Artificial Intelligence' first aired at a Dartmouth College conference.
1959 – John McCarthy and Marvin Minsky founded the MIT AI Lab.
1973 – The Lighthill Report, heavily critical of AI research, set study of the area back in UK and US.
1997 – World chess champion Garry Kasparov is defeated by IBM's Deep Blue.
2005 – Tivo popularises recommendation technology based on tracking Web activity and media usage.
2009 – Google started its self-driving car project, later becoming Waymo, building its first autonomous car.
2010 – Microsoft Kinect for the Xbox was the first gaming device to track human body movement.
2011 – IBM Watson beat human champions in the TV game show Jeopardy.
2011 – Apple released the iPhone 4S, containing the natural language-based virtual assistant Siri.
2014 – Tesla introduced AutoPilot, a software which is later upgraded for fully autonomous driving.
2014 – Amazon launched Echo, its intelligent voice-activated speaker, which included the Alexa virtual assistant.
2015 – Baidu launched Duer, its intelligent assistant.
2016 – Google DeepMind's AlphaGo algorithm beat world Go champion Lee Sedol 4-1.
2017 – Libratus, designed by Carnegie Mellon researchers, beat top four players in no limit Texas Hold'em poker.
2018 – Alibaba's AI model scored better than humans in a Stanford University reading and comprehension test.
2020 – Covid-19 accelerates investments in AI; developers plug into machine learning APIs for wide variety of apps.
2024 – GlobalData forecasts that spending on AI platforms will be more than $52bn.
2026 – AI will be able to write a high school essay that will both receive high grades and fool plagiarism detectors.
2027 – AI is expected to be able to drive a truck better than a human.
2030 – If China has achieved its goal, it will be the primary AI innovation centre by 2030.
2049 – AI is expected to write a novel or short story that will make it to the New York Times best-seller list.
2060 – 50% probability of full human level AI, according to poll of AI experts.
2120 – 75% probability of full human level AI, according to poll of AI experts.
This is an edited extract from the Artificial Intelligence, 2020 Update – Thematic Research report produced by GlobalData Thematic Research.