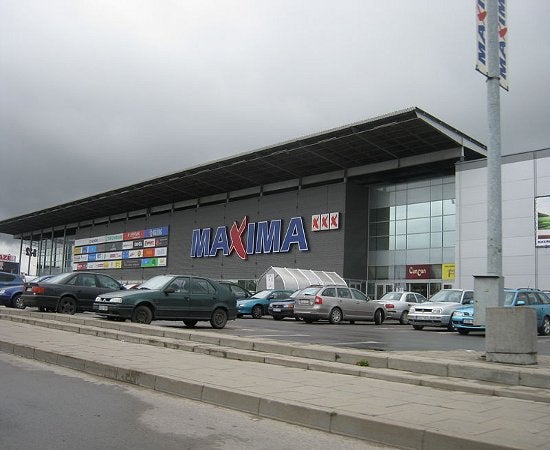 Maxima Grupe, a Lithuania-based retail major, has deployed technology solutions from Galleria Retail Technology Solutions to automate and optimize its merchandizing strategy.
The company is planning to implement Galleria's Intelligent Store Optimization, Behavioral Cluster Planning, Customer Centric Merchandising and Galleria Foundation Services in more than 400 shops across Eastern Europe.
Intelligent Store Optimization is an automated decision support application that will enable the retailer to optimize and manage macro and micro space on a store-specific level.
Behavioral Cluster Planning solution by Galleria will allow the Lithuanian firm to cluster categories and stores based on actual customer shopping habits, highlighting opportunity gaps and identifying the products that they really want.
Customer-Centric Merchandising, will help Maxima to execute a customer-centric merchandizing strategy across hundreds of categories in full recognition of the constraints applied by the supply chain, each store's inventory requirements and in-store space.
Galleria Foundation Services, a central hub for data repository, including business process, workflow management and security, provides the platform for integration with legacy- and third party-systems.
Maxima Grupe chief food purchaser at Edvinas Volkas said with an ever expanding range of stores in different markets, the firm's goal is to optimize its selling space in every store and ensure that it has an appropriate assortment to meet its individual customer needs.
"Galleria offers us a complete, single-source solution to automate our merchandising processes across our whole store estate," Volkas said.
Maxima Grupe owns retail companies in Bulgaria, Estonia, Lithuania, Latvia, and Poland, which includes 485 shopping centers, Maxima X, Maxima XX, Maxima XXX, T-Market, T-Market Express and ALDIK.
The group, which opened its first store in 1992 in Lithuania, now employs more than 28,000 people.
Image: Maxima Group intends to optimize its selling space in every store and ensure that it has an appropriate assortment to meet its individual customer needs. Photo: Bearas