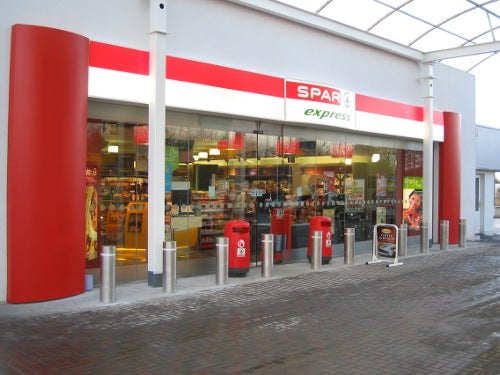 Austrian chapter of Spar International, a Netherlands-based independent food retail chain, has signed a cooperation agreement with Shell Austria to expand forecourt stores.
The two companies intend to extend the number of forecourt stores by an additional 50 stores by 2013.
Spar aims to open about 30 Express forecourt stores in 2012 and the first of them will open in Vienna where the retailer wants to expand its market share.
The latest move comes after successful test of Spar Express forecourt stores in Wattens and Feldkirch, which have been in operation since the summer of 2011.
Spar Express forecourt stores offer fresh food at relatively lower prices than traditional forecourt stores.
After its entry into the forecourt business in 2010, Spar Austria has opened 30 forecourt stores in the country in cooperation with Doppler Mineralöle.
The food retailer noted that the existing partnership with Doppler Mineralöle will be continued.
Spar Austria management board director Fritz Poppmeier said the company will continue to expand its role as local supplier.
"In Shell we have found a second strong partner with which we are planning to open 50 SPAR Express forecourt stores in high traffic locations in urban areas within the next two years", Poppmeier added.
"Our goal is to expand our role as local supplier and to be represented throughout Austria with SPAR Express forecourt stores."
In May 2012, Spar International has reported a third consecutive year of sales growth, with retail sales for the period from 1 January to 31 December 2011 up 4.6% on 2010.
Spar's worldwide retail sales grew by €1.36bn in 2011, leading to overall sales of €31.1bn and a cumulative three year retail sales increase of 16%.
Last year, the Dutch retailer also unveiled its first supermarket in the UAE in Abu Dhabi and Qatar's first Spar supermarket is due to open later this year.
Image: The food retailer aims to open about 30 Spar Express forecourt stores in 2012, with first of them to open in Vienna. Photo:SPAR International