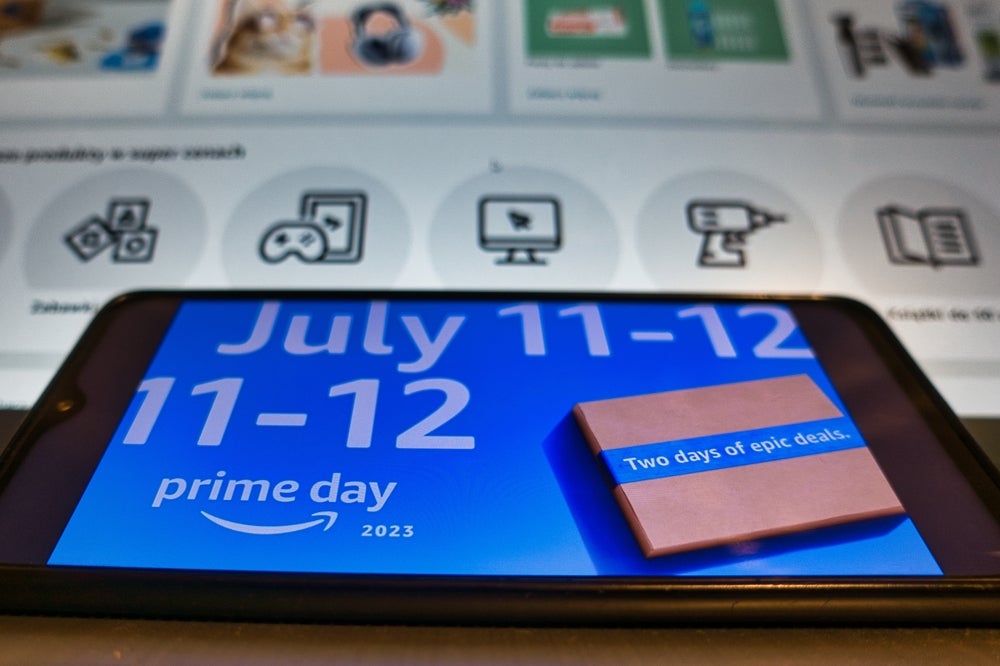 As worries about inflation and the state of the US economy persist, consumer spending has begun to slow down. However, there is a growing trend of embracing a "little treat" culture as a form of self-care.
Shoppers on platforms such as TikTok find solace in making small, affordable purchases that provide a temporary boost during economically stressful times.
Experts suggest that with major shopping events on the horizon, such as Amazon Prime Day, consumers can indulge in some "retail therapy" without straining their wallets.
Competitors join the sale craze
Amazon's highly anticipated Prime Day is scheduled to start at 3AM ET on 11 July and run through 12 July. Not to be outdone, Walmart, Target and Best Buy have overlapping deal events planned.
Black Friday in July
July's Black Friday is a recent trend, encompassing a cluster of sales that emerge alongside Amazon Prime Day.
Best Buy's "Black Friday in July" will take place from 10-12 July while Walmart+ Week spans from 10-13 July. Target Circle Week offers an even longer duration of deal days, running from 9-15 July.
Additional retailers such as Macy's, Nordstrom, Sur La Table and Wayfair are also slashing prices by 50% or more throughout the month.
Experts believe that the current inflationary climate is pushing consumers to seize these early offers and seek retailers offering attractive promotions to stimulate excitement and foot traffic.
The return of the "lipstick index" and the positive impact of retail therapy
A recent CNBC and Morning Consult survey revealed that over the past six months, nearly 80% of consumers have reduced spending on nonessential items such as entertainment, home décor and clothing due to higher prices.
Retail therapy: finding solace in small luxuries
According to a survey by The Vacationer, almost 80% of adults intend to shop on Amazon Prime Day, despite the economic challenges.
Another report from shopping rewards site Smarty indicates that 70% of consumers believe indulging in retail therapy can positively impact mental well-being.
This theory suggests that during tough times, consumers may cut back on overall spending but still treat themselves to small luxuries, mirroring the "lipstick index" concept coined by former Estee Lauder chairman Leonard Lauder.
With Prime Day just around the corner, consumers have an opportunity to engage in retail therapy and find solace in small indulgences without causing financial strain.
By approaching the sales season strategically and considering alternative retailers, shoppers can make the most of the deals available while taking care of their mental well-being.